"I told Eero I was sick and tired of the one-dimensional lounge chair… long and narrow. I want a chair I can sit sideways in or any other way I want" Florence Knoll to her friend and collaborator Eero Saarinen. The lounge chairs of the 1940s encouraged society's expectations of how a woman should sit: upright, ankles crossed, hands folded. This chair was to be different. "Now more than ever, we need to relax" stated Saarinen, there was a need for a large comfortable chair that would suit the look of modern interiors. The first sparks of the now iconic Womb Chair were ignited.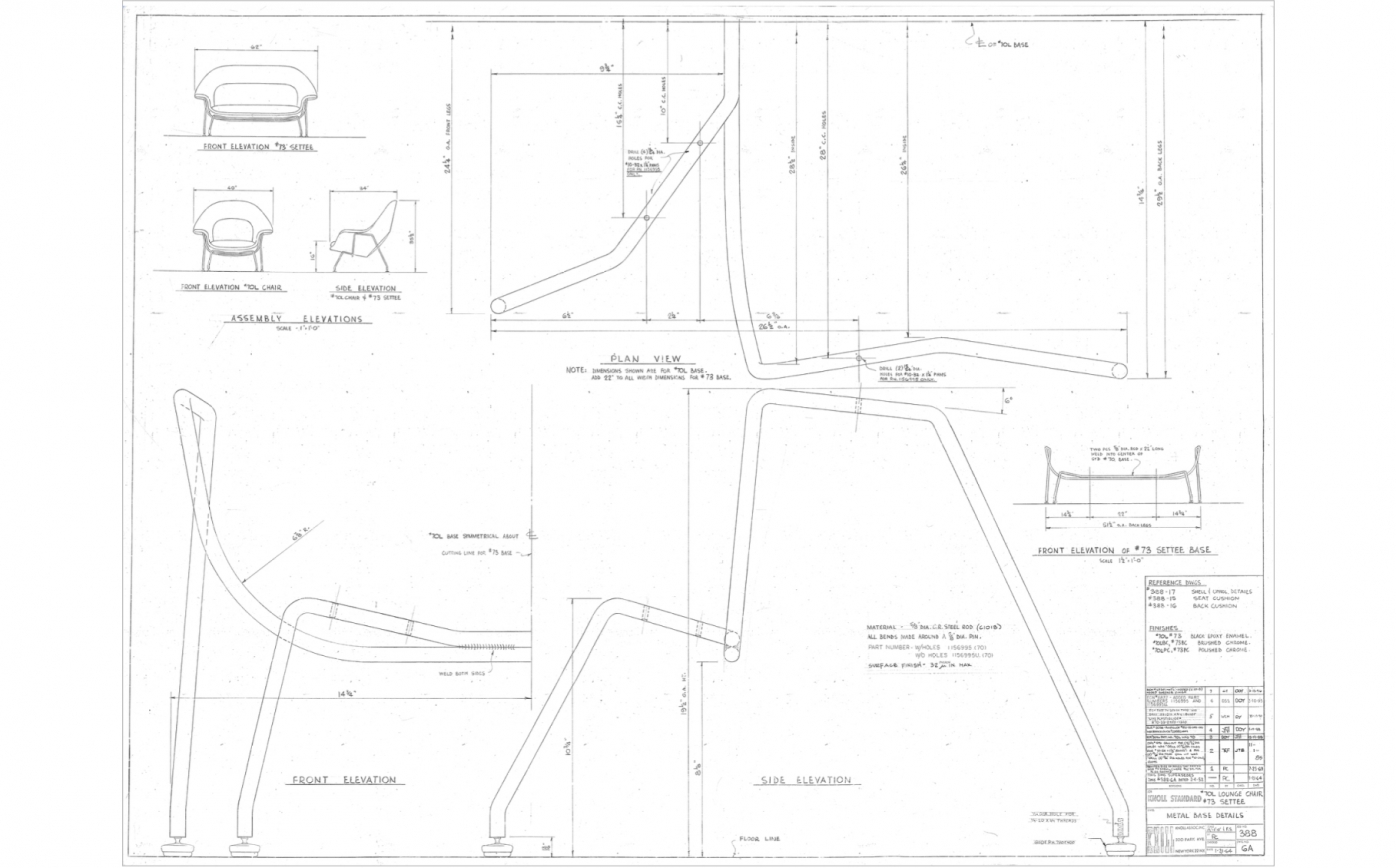 The chair debuted in 1948 as the Model 70, and Eero filed a patent for his "shaped chair". He initially attempted the design with moulded plywood, but the scale was beyond the materials capabilities. He and Florence heard of a New Jersey-based commercial shipbuilder who was experimenting with fiberglass and resin. After many iterations and prototypes, the fiberglass form was perfected. Coupled with ample armrests and a sweeping backrest, the comforting cup-like effect that Florence craved took shape. The organic form and liberating comfort earned it a nickname later officially adopted—the Womb Chair—and spurred a quick ascent to popularity.
Made by hand for 75 years the chair's immediately recognisable form, and the ideas of comfort behind its initial design intent continue to resonate across generations. The Womb Chair saw instant popularity upon its release and quickly ascended to cultural icon status. 
Historical images
Yale University Library