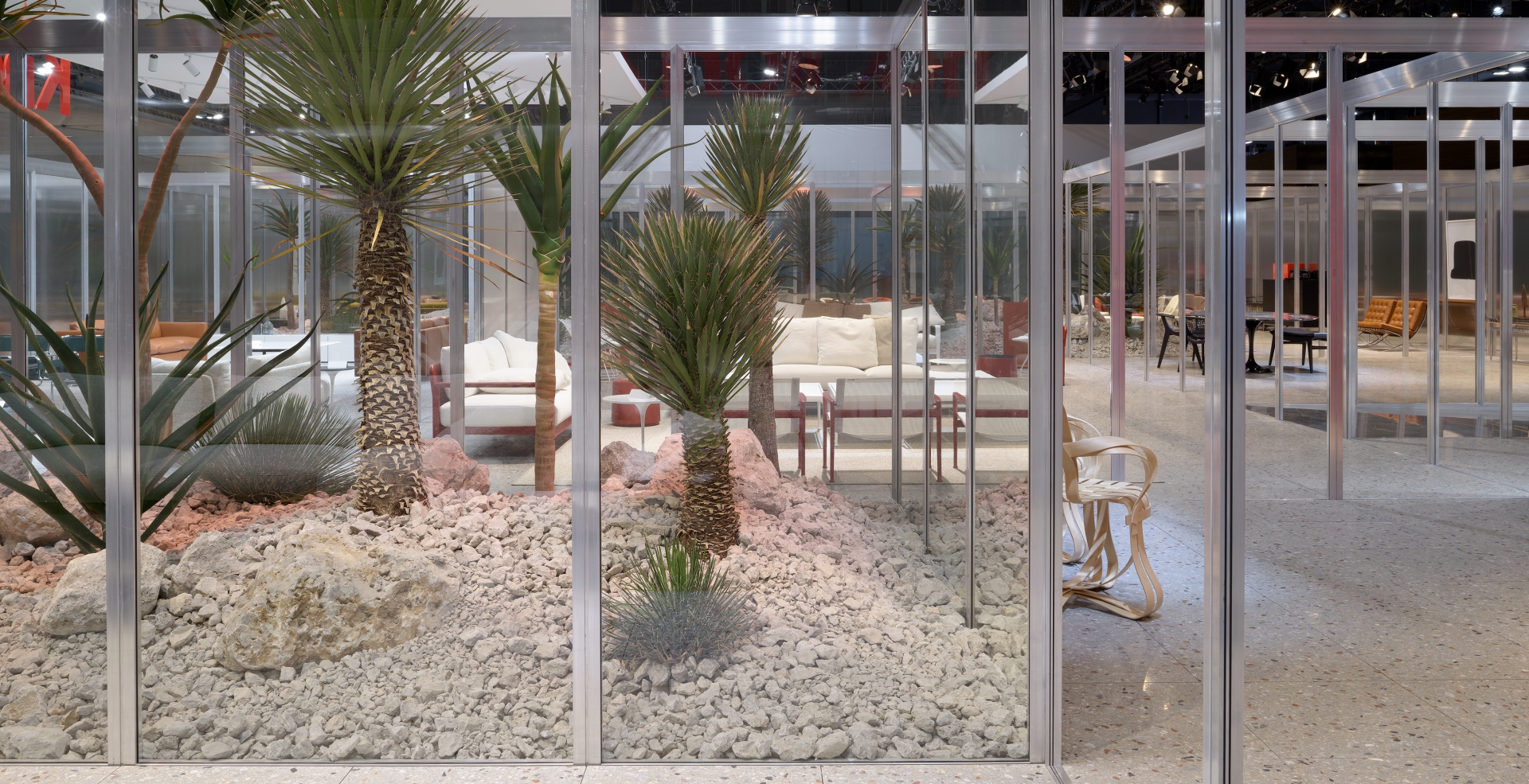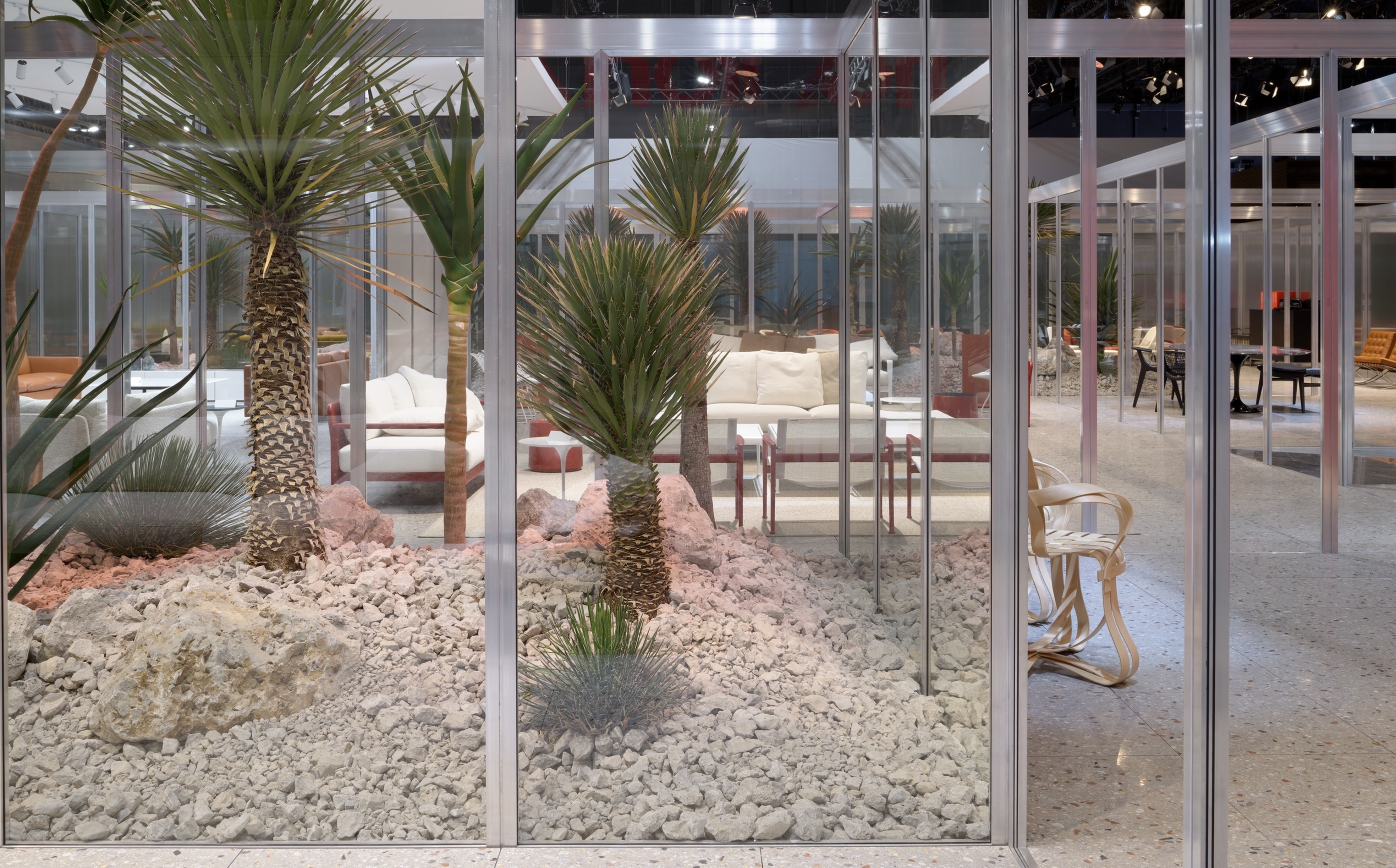 At this year's Salone Internazionale del Mobile, Knoll debuted a renewed design direction. Their new Salone del Mobile pavilion, designed by OFFICE, is series of interconnected rooms at a domestic scale. The pavilion nods to Knoll's history and the ideologies of Eliel Saarinen and Mies van der Rohe and the contested dream of a modernist utopia. The pavilion's design also speaks to OFFICE's focus on the environment and nature as fundamental to the future of design. Utilising aluminium posts and beams, glass panels and a recycled concrete terrazzo floor, the pavilion was almost completely built with recycled and recyclable materials. The inserted sections of dry climate planting soften the strict geometry and reinforce the concept framed by the architects. 
The pavilion also contains art works by designer Jonathan Muecke. In the spirit of the works that Florence Knoll commissioned from Harry Bertoia for Knoll showrooms in the 1950s.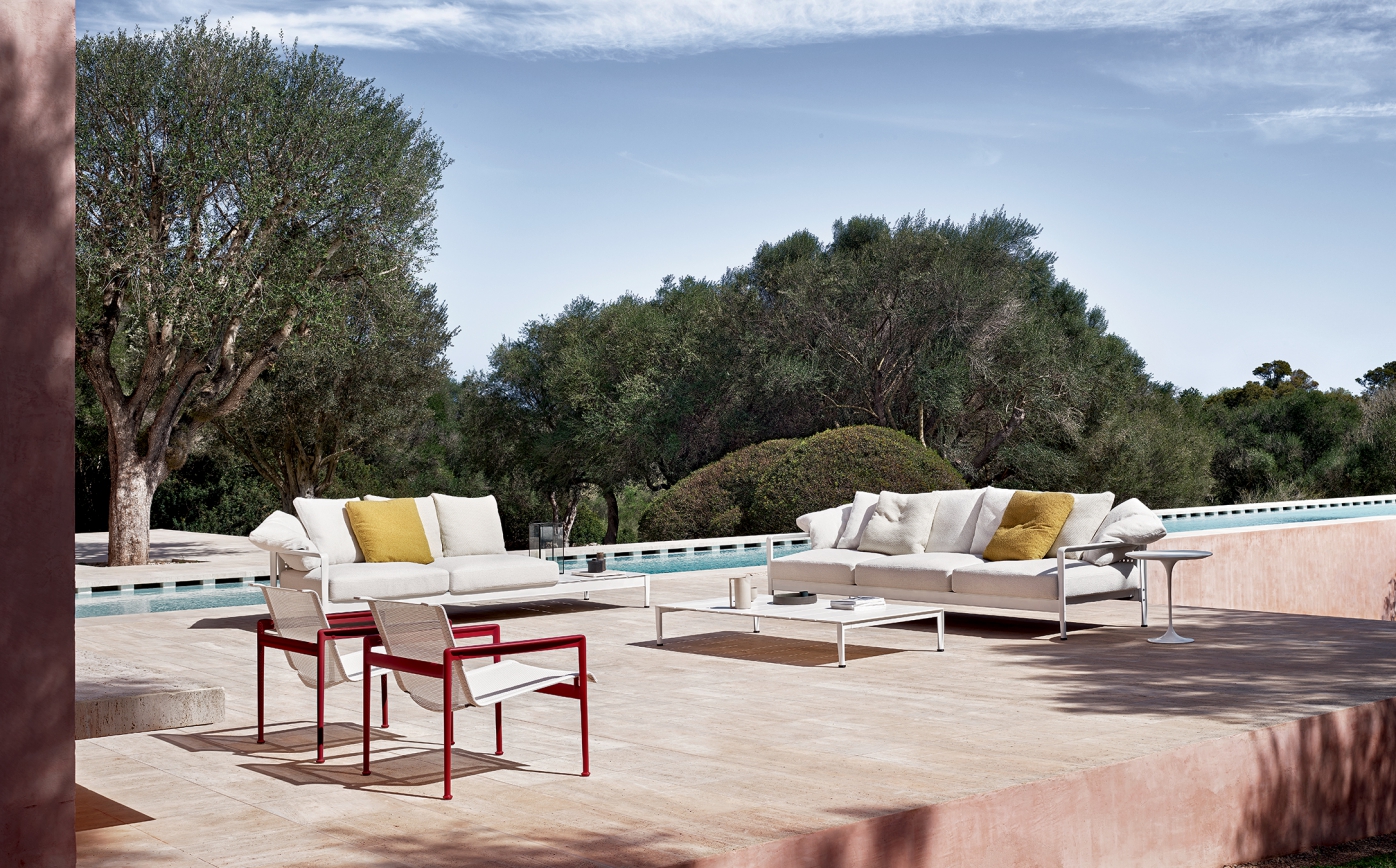 Knoll at Milan combined the history of the brand with new contemporary pieces design to complement and reinforce the clear Knoll design direction. Schultz 1966 Collection, the first contemporary outdoor collection to immediately became a classic, has been refreshed with a dark red frame. A strong graphic contrast with the white of the mesh seat and back. First pictures are of the dining and arm chairs, but the whole collection sees the same treatment – tables, chaise longue and serving cart.
Inspired by this historic Richard Schultz Collection, Piero Lissoni's Outdoor range has a similarly strong linear design. The new collection's aluminium frames echo Shultz's iconic design while the perforated backrest and generous cushions introduce a contemporary tone. Sofas, armchairs, stools and coffee tables sit comfortably alongside the classic pieces of the Knoll collection.