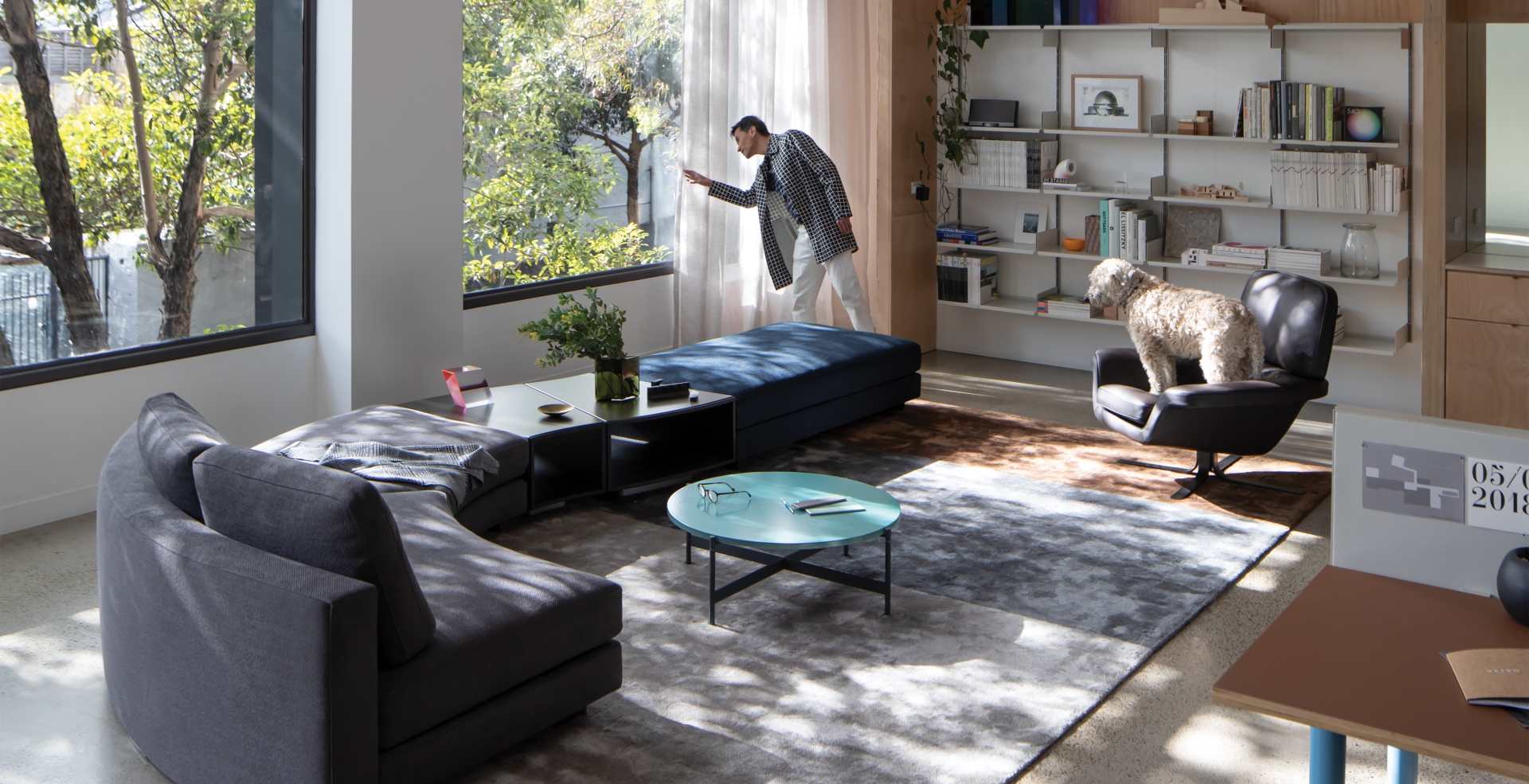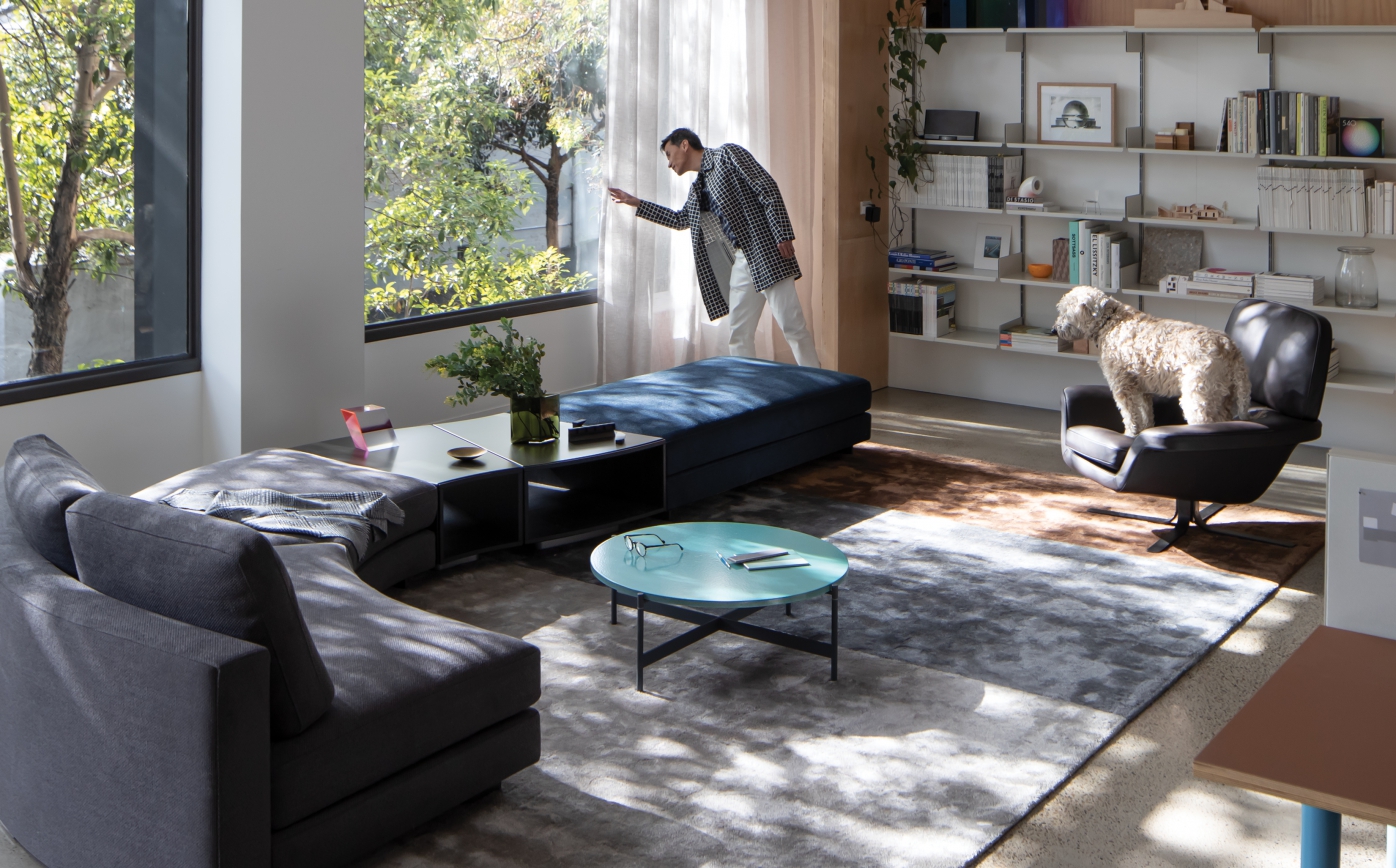 See
Will Fung
See
Architect Will Fung in his Sydney studio with trusted colleague Lionel for our 'SEE dedece' series of photographic studies of creatives, emerging and established. Will is a co-founder of CO-AP which is renowned for confident design that is both rich and understated. An approach which is focused and sure but allows for a sense of discovery. 
'Light makes everything visible and understandable,' Davide Groppi sets creates lighting that is clear, striking and inventive. Light is both the object itself and the illumination, in this way it unites Groppi's interest in the technical requirements of the space to be lit and also the lyrical potential of the object or the illumination it provides. A sense of wonder is key to Groppi's work. Many of his designs seem almost impossible – he always seeks a pure, imaginative method to bring light into a space. 

Evocative of nature, the classic Sampei is plantlike, its structure like the subtle branches of a willow tree while the Moon lamp collection echo their namesake. The Tetatet range is portable, touch sensitive and creates a perfect table light. While the PopUp adds music to the mix.  Groppi's renowned architectural lighting systems includes Infinito which uses a simple black band stretched across the room to a remarkable length. Always thoughtful and inventive – Groppi's talent and imagination seem boundless. 
Typified by simplicity and a sense of weightlessness, Davide Groppi's lighting designs create maximum impact with a minimum of gesture. Subtly sculptural, they add quiet drama to any room.