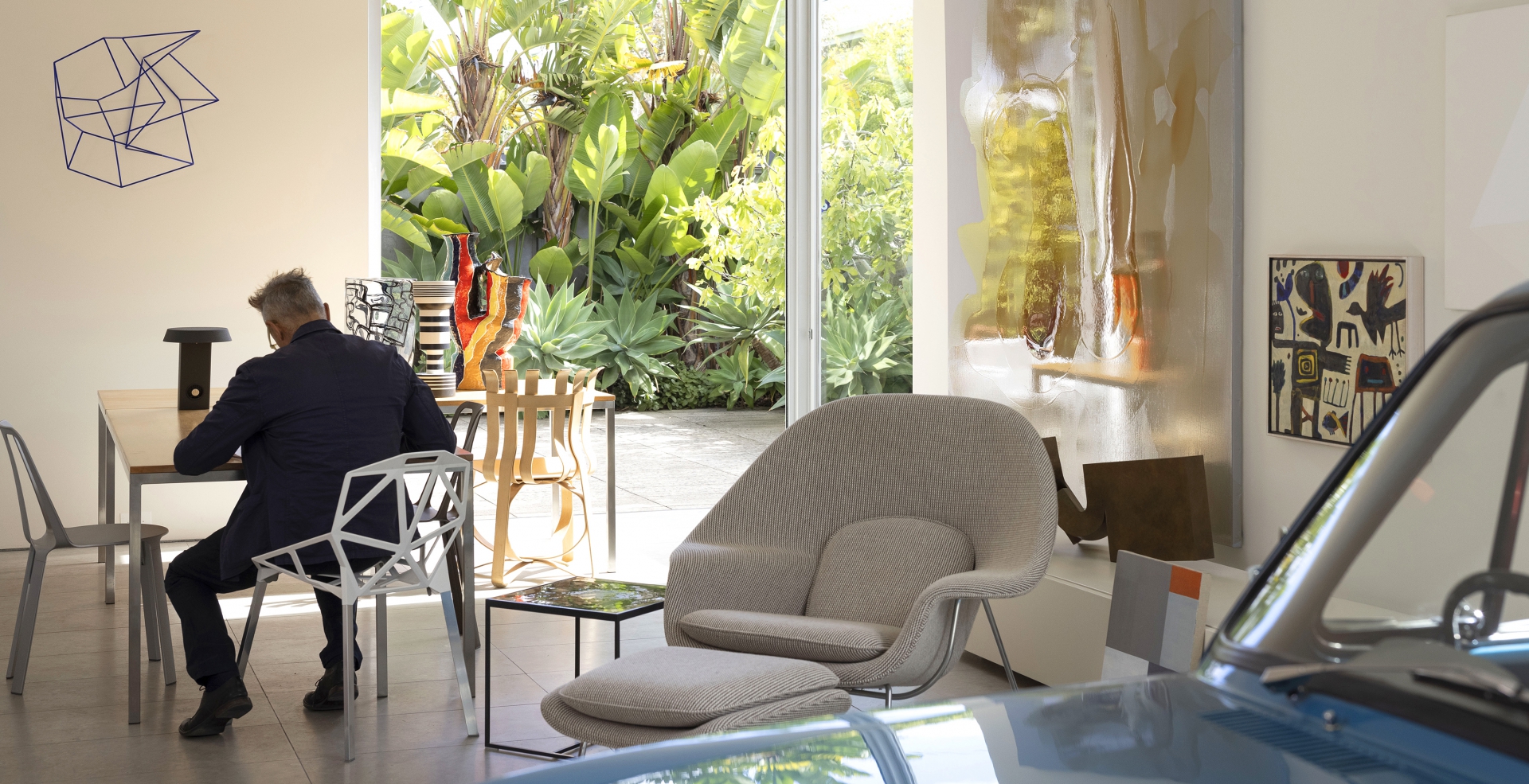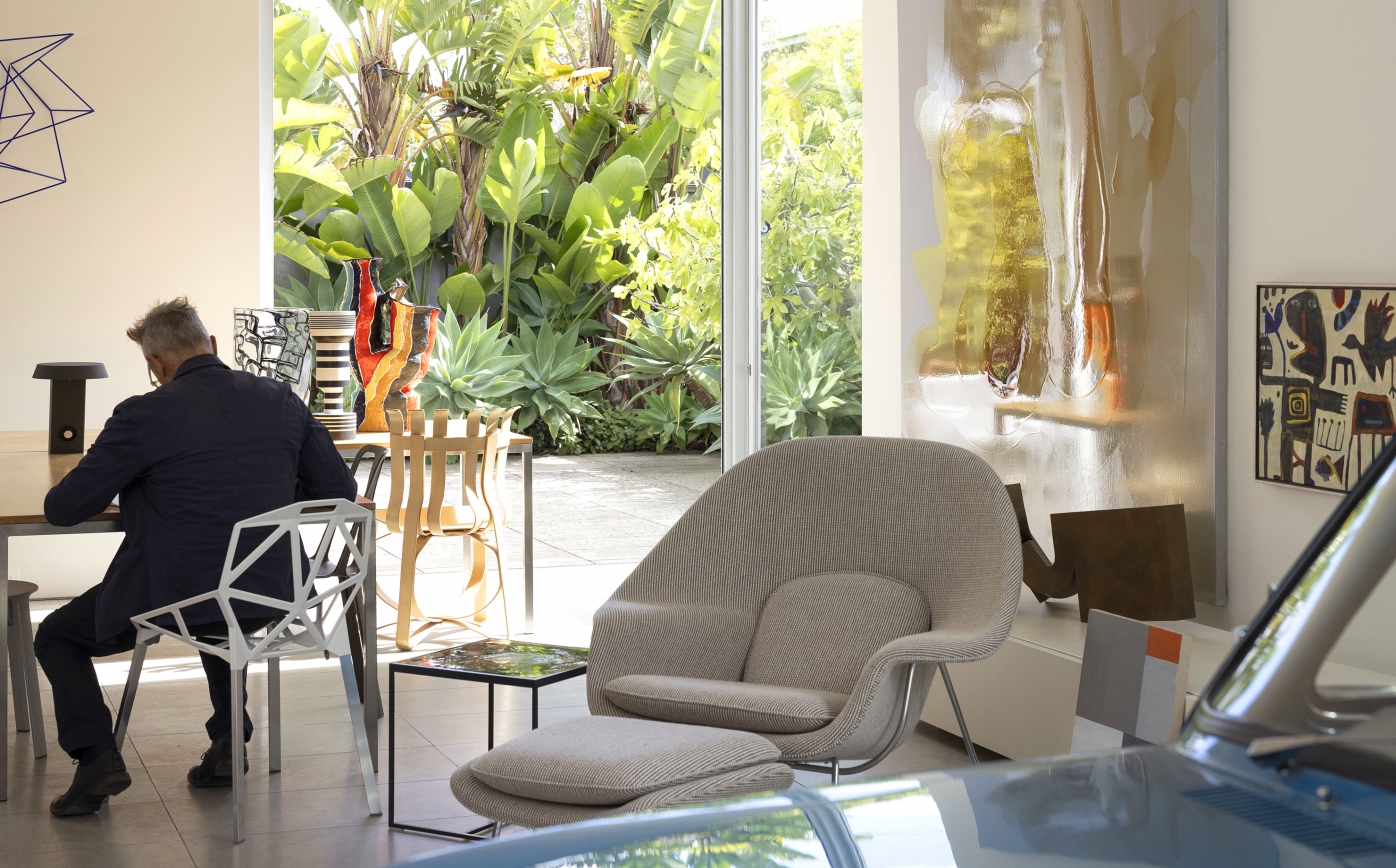 See
Chris Connell
See
Designer of furniture, interiors and buildings, an artist and a collector, Chris Connell at home for our 'SEE dedece' series of photographic studies of creatives, emerging and established. Connell designed this sanctuary in the diverse and bustling St Kilda East and has filled it with a fascinating collection of eclectic and beautiful objects, artworks and furniture, both by his own hand and by others. His home is a small window into the inspiration and process of a designer who continues to be a major part of Victoria's design community.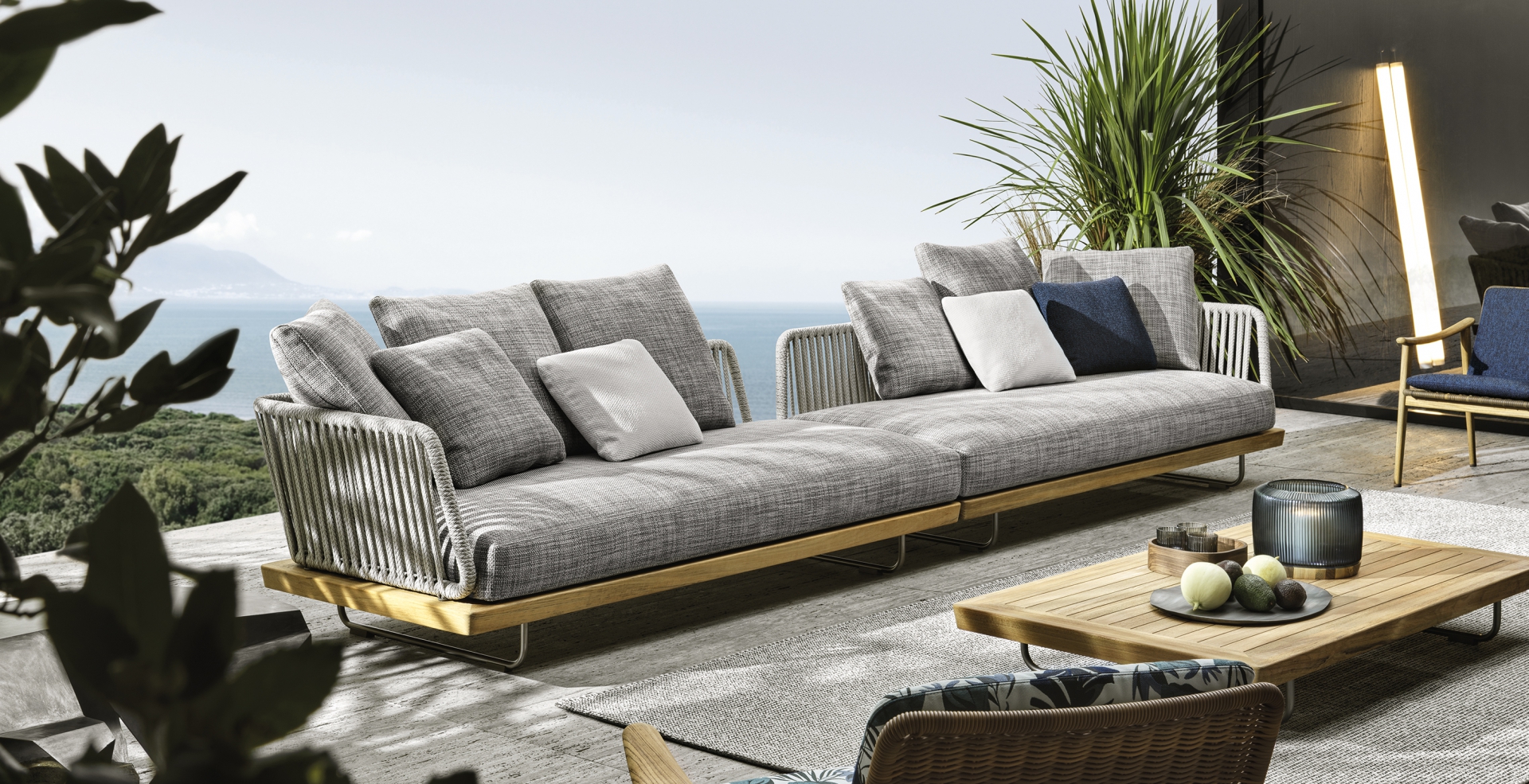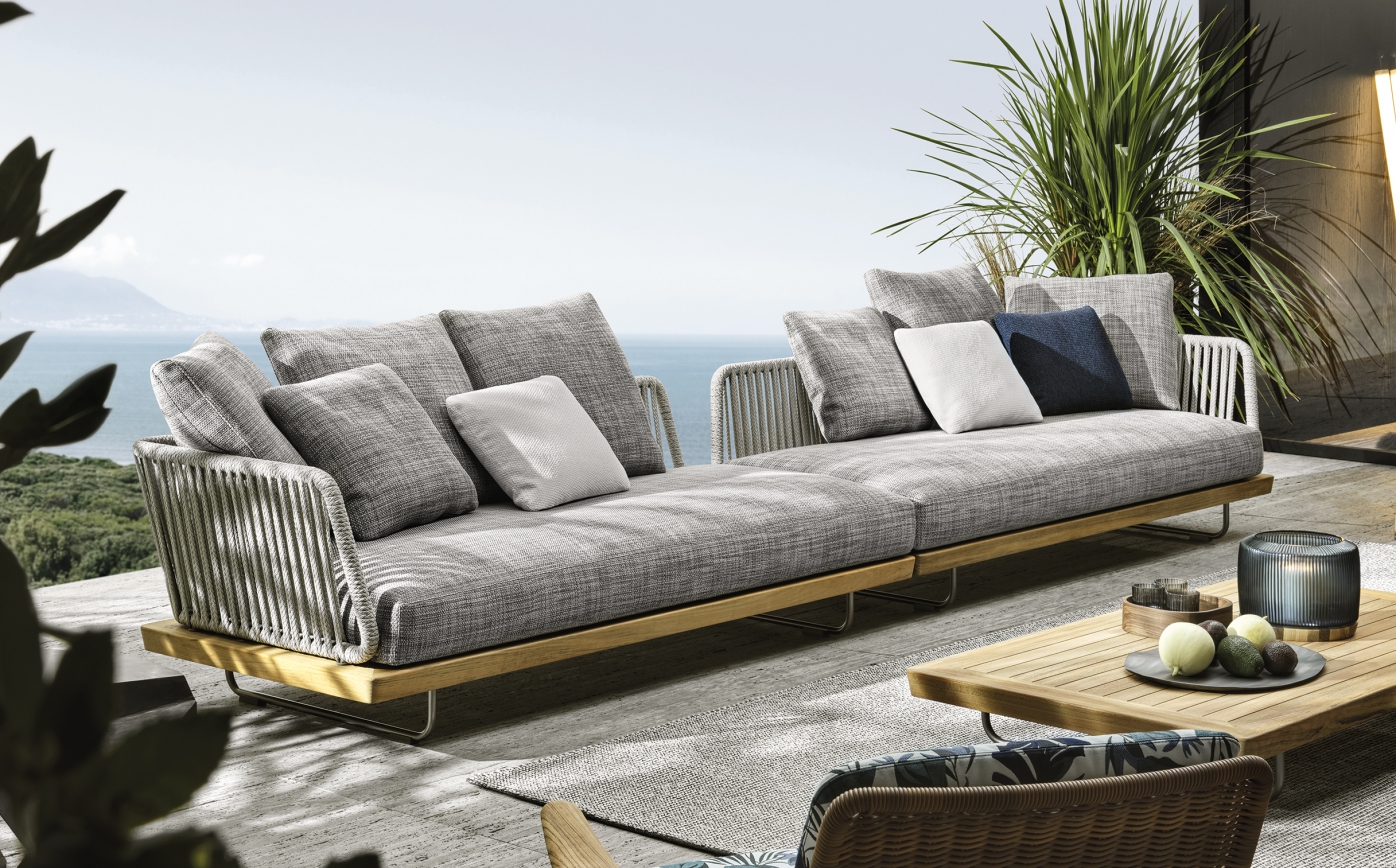 Curved forms and natural materials are highlighted in this summer's Minotti outdoor collection. A strong mid-century inspiration sees the use of natural teak, woven cord and low slung forms across the range. These archetypal elements are balanced against contemporary forms in the Fynn collection of armchairs and dining chairs with their softly curved hand-made frames and wicker-like seat and backs. The Fynn dining and coffee tables echo the slim lines and smooth curves of the seating elements.
While the Daiki armchair takes a 1950s recliner as its starting point, Brazilian architect Marcio Kogan modernises it with strong clean lines, and luxurious materials. Cord and teak are also employed in the Sunray collection to create a strong horizontal platform which supports an open and relaxed frame. This range, including lounge chair and various modular sofa elements, playfully juxtaposes different shapes and these classic materials. Balancing its 20th century influence, sophisticated crafting artistry and modern shapes this outdoor collection is a breath of fresh air.
Now helmed by the third generation of the Minotti family, Rodolfo Dordoni guarantees the modern-classic aspect of the portfolio while collaborations with designers including Frenchman Christophe Delcourt and Japan's nendo bring in fresh perspective.