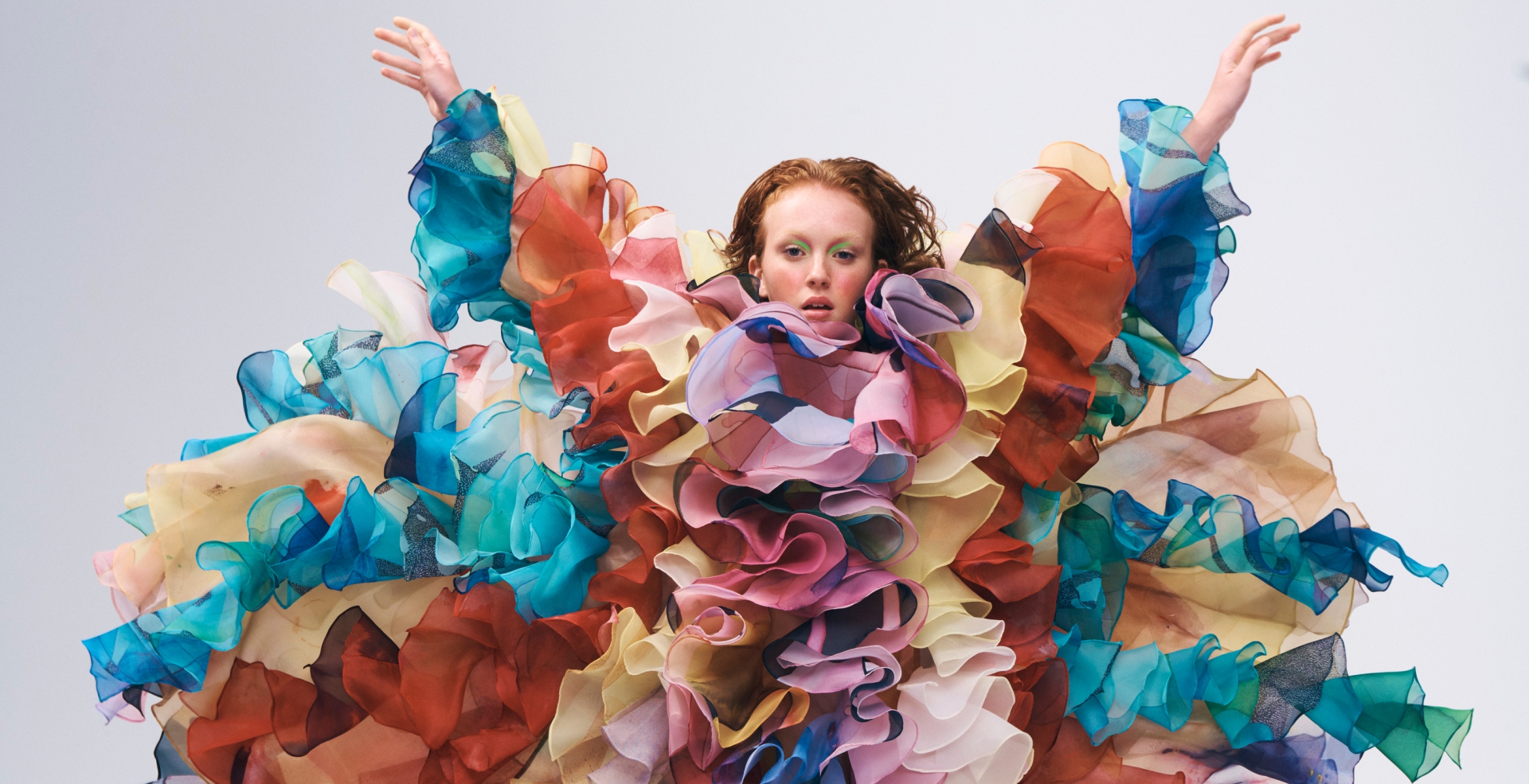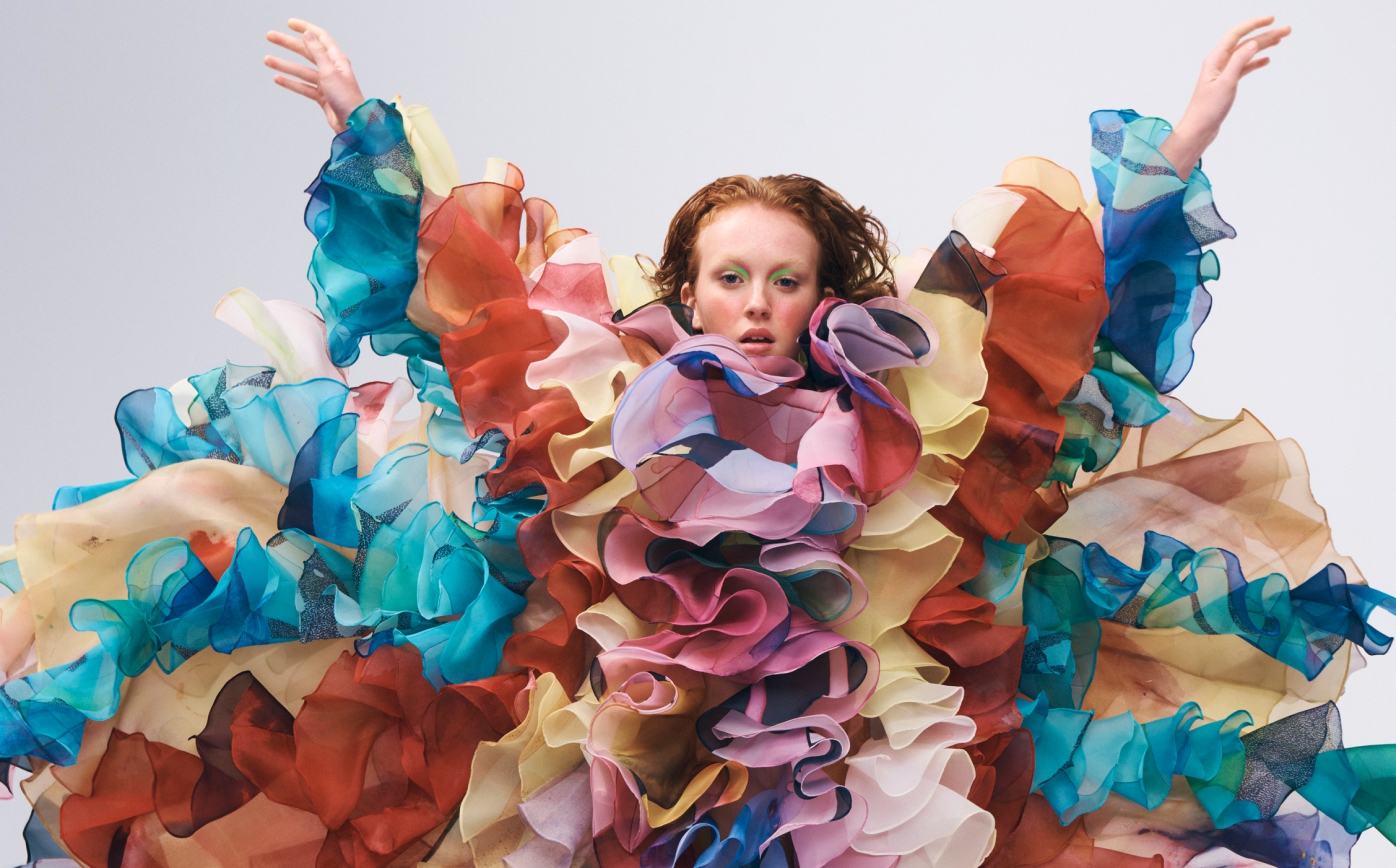 Romance Was Born Fall 2022
Romance Was Born has a history of interesting and innovative collaborations with Australian artists and designers. For their new collection Distant Future, Fall 2022, Anna Plunkett and Luke Sales approached visual artist Lara Merrett. Plunkett and Sales spent time contemplating the art and then building the silhouette from whatever association hit them. The end result is a collection full of colour, floating shapes contrasted with crisp tailoring.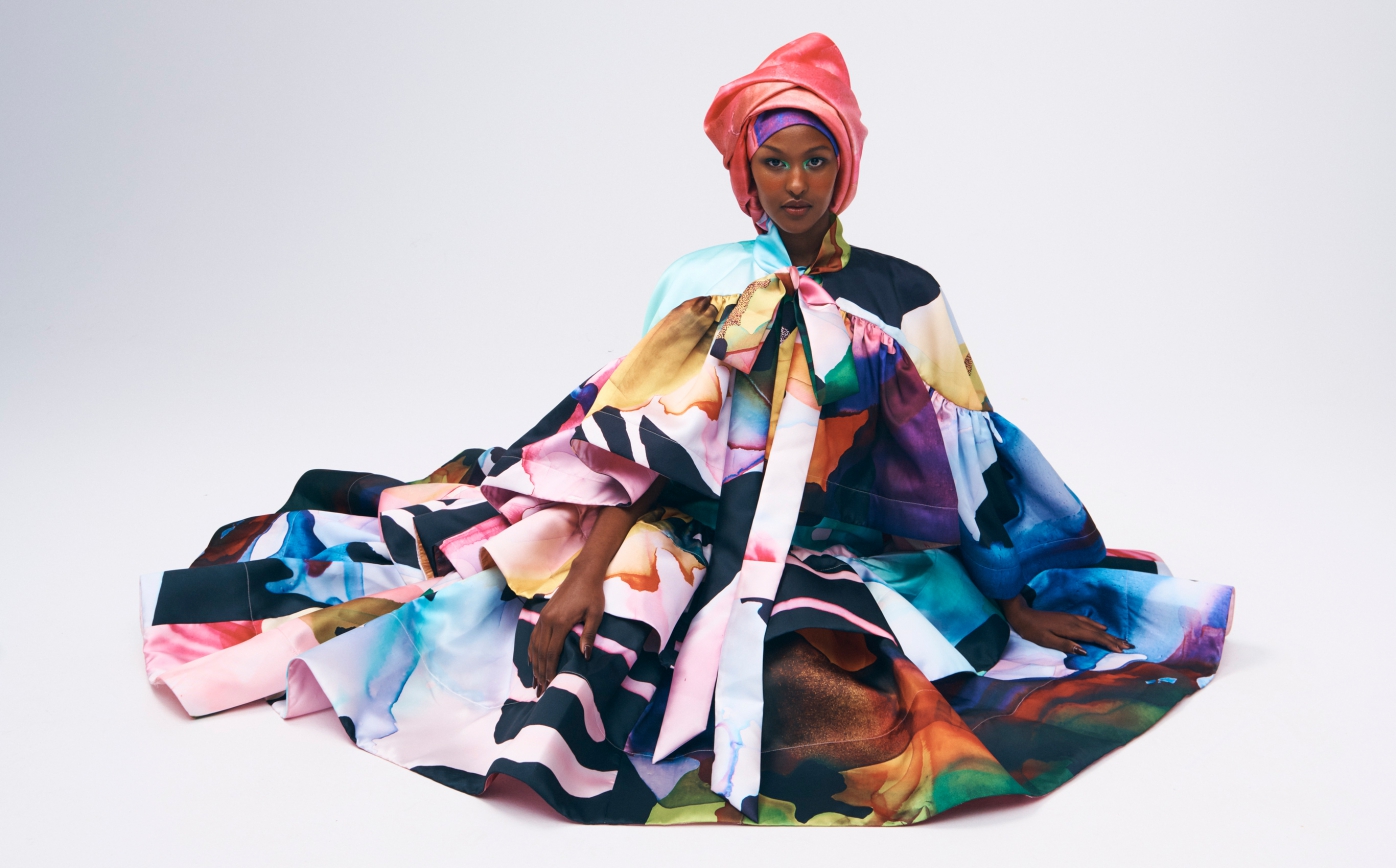 Like most labels over the last two years Romance Was Born shifted focus to ecommerce. This led to the important discovery that a significant portion of their customer base was male and has offered an opportunity to think of their collections as having unisex appeal. With jackets, pants and t-shirts making an appearance in the collection. While still offering their distinctive ruffles, puffs and multi-layered pieces.
Romance Was Born continue to walk the line between art and fashion with boundless energy and grace. We can't wait to see what's to come.