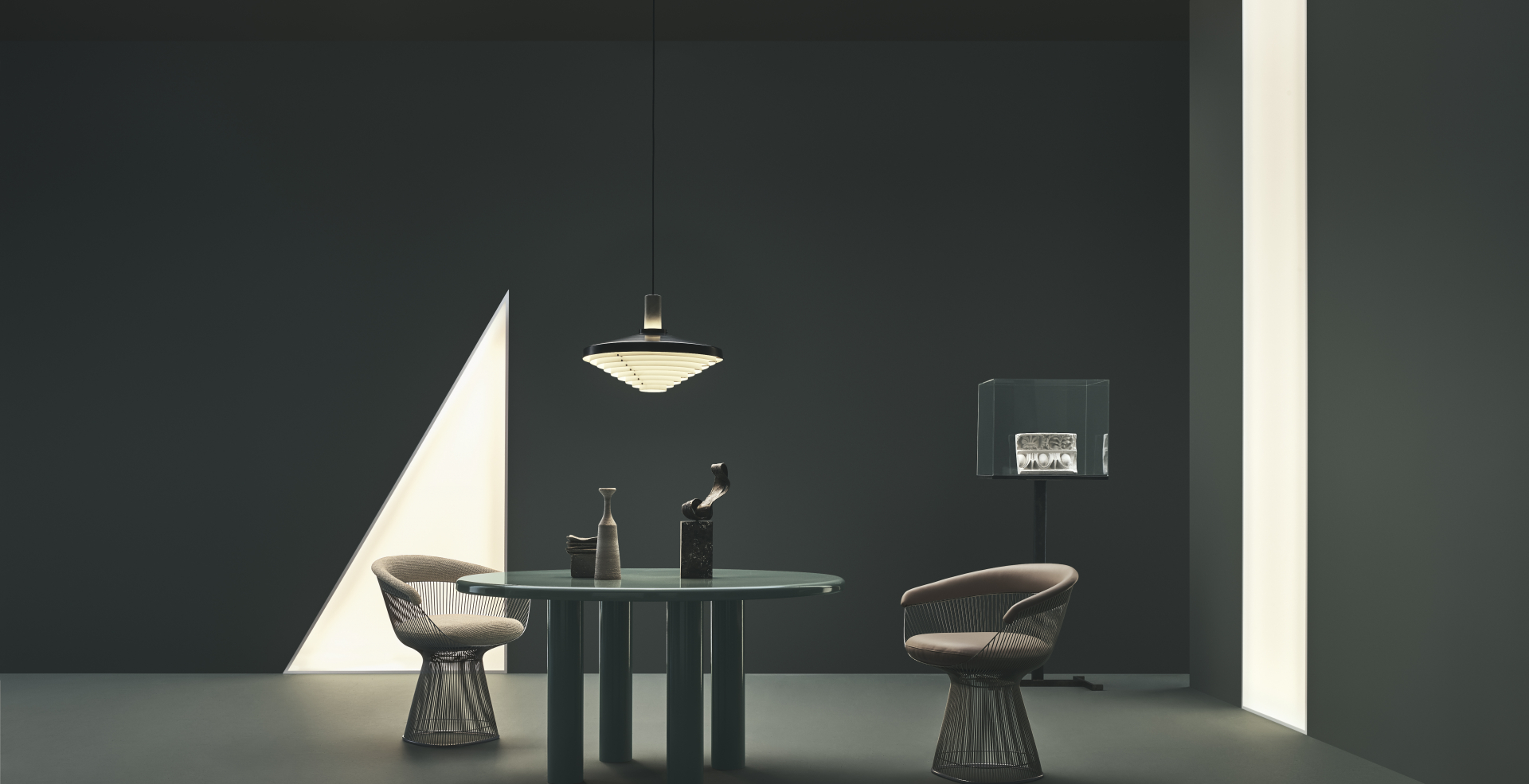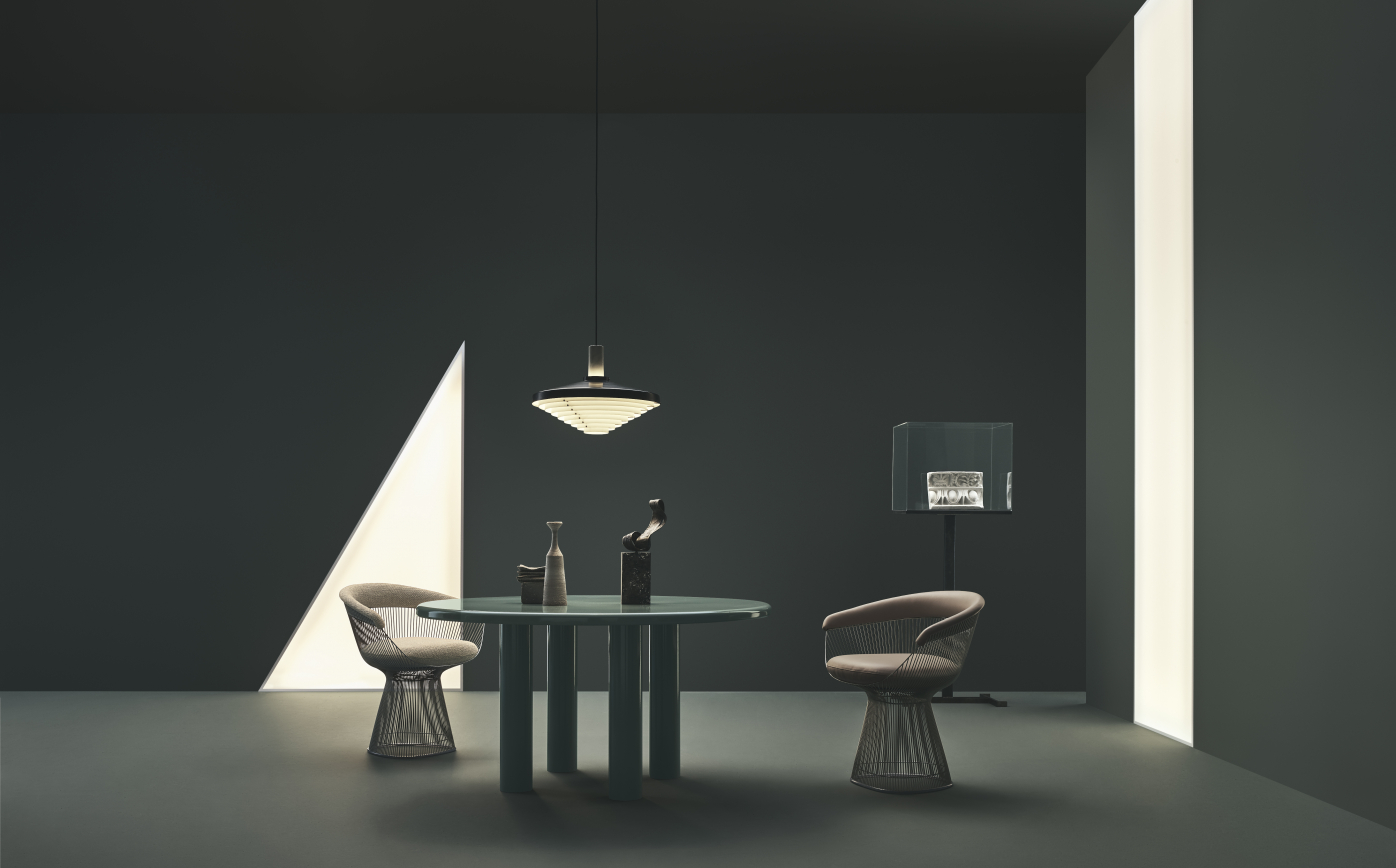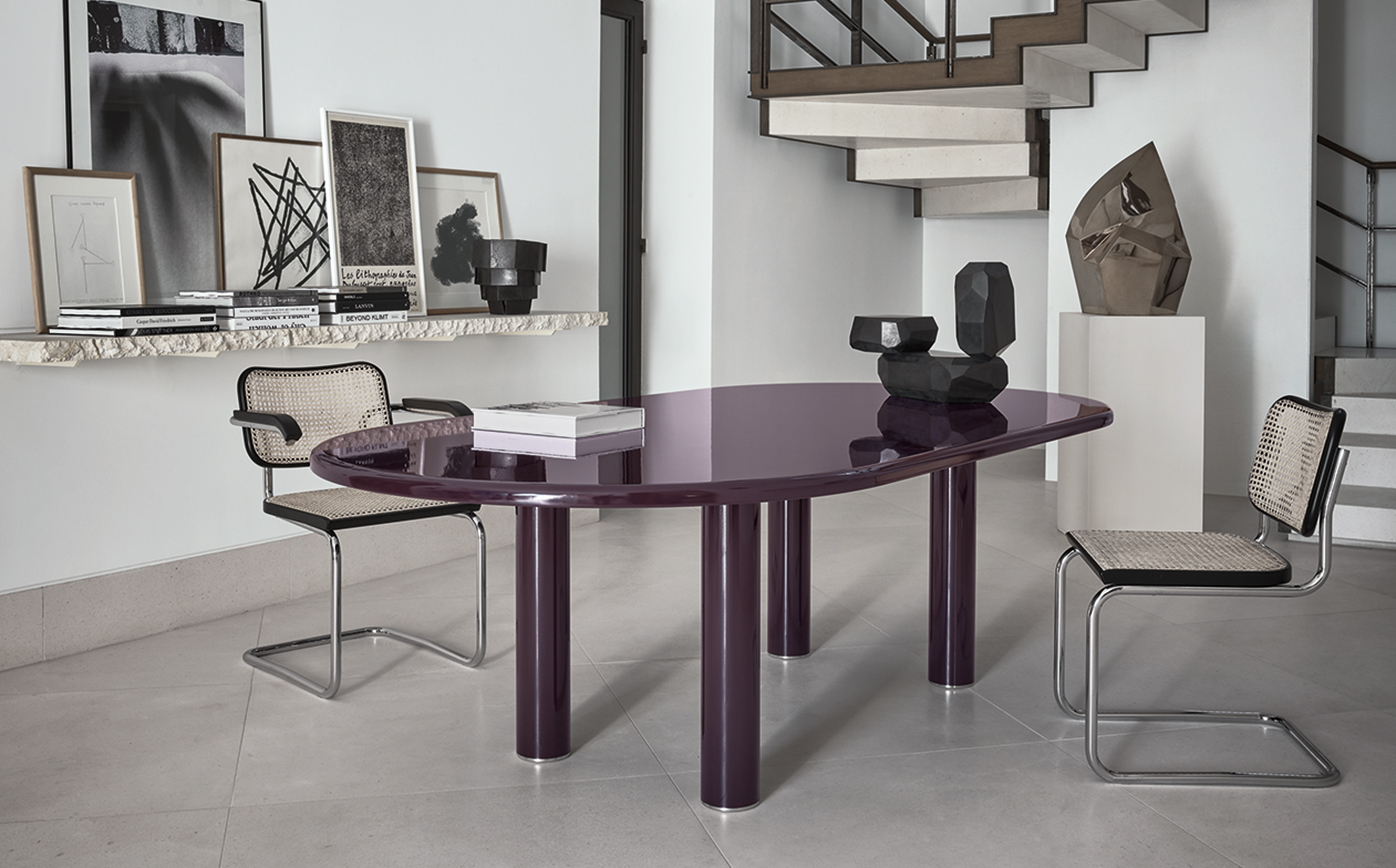 Starting in 2013 with the launch of the Barber & Osgerby collection of sofas, armchairs and ottomans, the brilliant collaboration between Knoll and the designers Edward Barber and Jay Osgerby continues along the lines of the brand's cultural heritage with a new collection of tables: Smalto.
Made entirely of enamelled steel, the design process was an exercise in purity and simplicity for the studio and the result is an exceptionally durable collection that is both contemporary and classic. 
A table that stands out for its forceful graphic approach, a contemporary reinterpretation of the themes of the great design classics. The top takes an innovative technical approach, of tangible thickness in the softly curved borders, exploiting the sculptural potential of the material. The rounded volumes and enveloping forms, together with a support structure that offers stability in a composition of great visual lightness, make Smalto a perfect choice for various spaces in the home, responding to a wide range of different needs. 
The finely balanced proportions and subtle interaction of the top and the curves give Smalto a refined, discreet look that can be completed by a wide range of contemporary or classic seatings