Orchard House by Chelsea Hing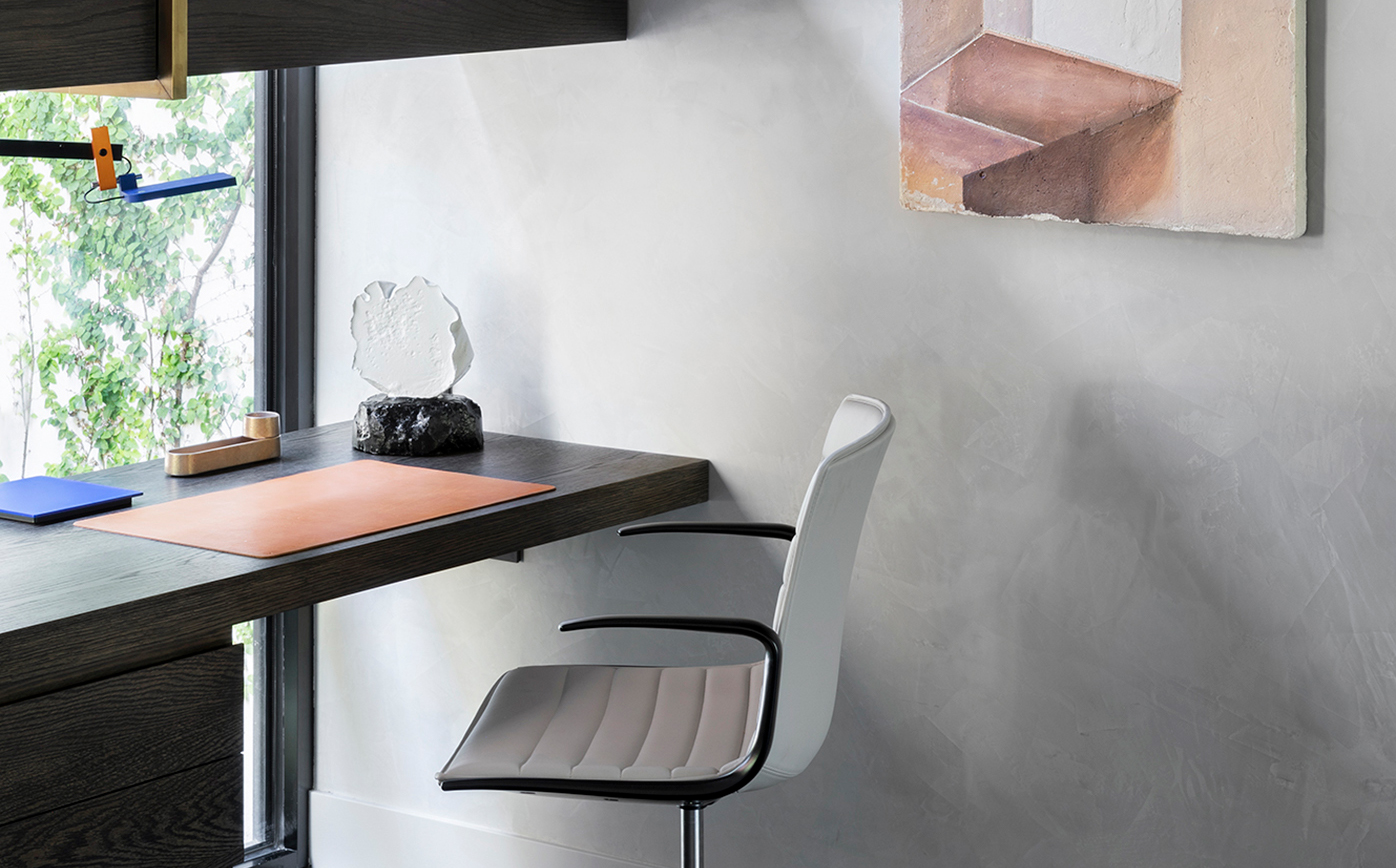 "The blue 'head to toe' master bedroom was a bold concept from the outset and it was exciting to push the boundary. As with elsewhere in the house I think it is the balance of bolder and more subtle elements that works so well." says designer Chelsea Hing.
This uber private home perched amongst the rolling hills of a semi-rural setting, was given a contemporary facelift using organic materials reflective of the landscape. Avant garde furniture, art & objects were layered to create a deliberate tension in an otherwise monochromatic palette.