Wabi offers a timeless and refined elegance enabling the user to indulge in the tranquillity and greenery of a garden space, maintaining harmony with the natural environment. 
Structure made of sassafras wood treated against stains and water, stainless steel seat frame provided with elastic belts, plastic spacers. The structure is hand woven with a waterproof silicone profile covered with Rope or Aquatech yarn. Seat cushion available both in the outdoor and in the indoor finishes. The removable cover is available in Luz or Rope T fabric, suitable for outdoor. At least a back cushion, in stress resistant polyurethane, and a loose cushion are necessary to complete the seat. The lawn swing is supplied complete with safety certified Rope cords provided with a fastening system in stainless steel. Protection Winter Set cover available.
This seating collection, composed of 2 and 3 seat sofas, armchair and lawn-swing, is made entirely with eco-friendly materials. The metal structure is made of stainless steel AISI 316, the visible components in Iroko wood (certified FSC). The upholstery is made with a new thick and flexible hand weave, which makes the back soft and comfortable. It is made of non-toxic, waterproof and fire resistant silicone, covered with Paola Lenti's signature Rope, a recyclable polyolefin based yarn.
The cushions and pillows are made of a material specific for outdoor use and are covered with the new polyester terry cloths, Luz and Mare, which guarantee a high resistance to UV rays and atmospheric agents.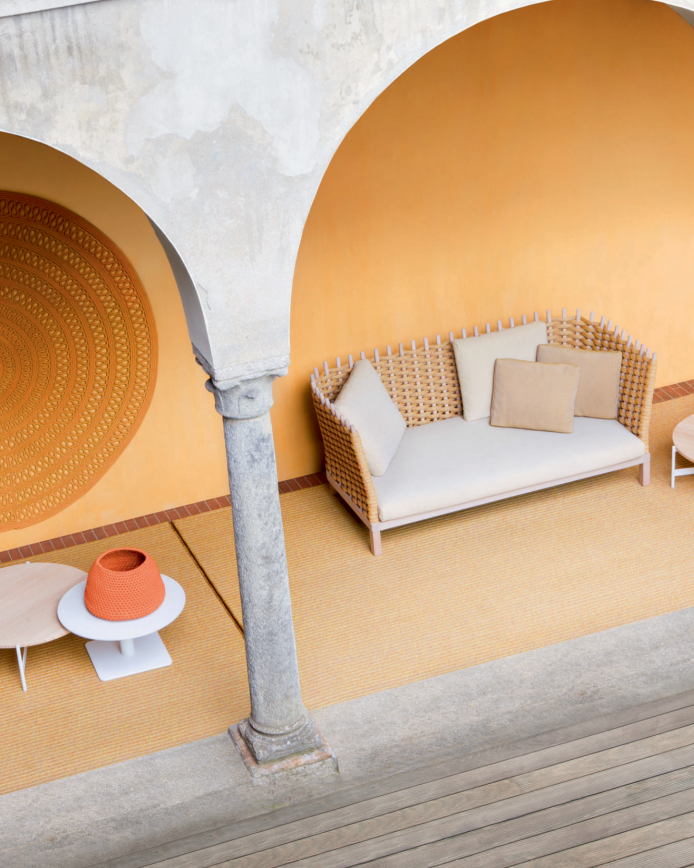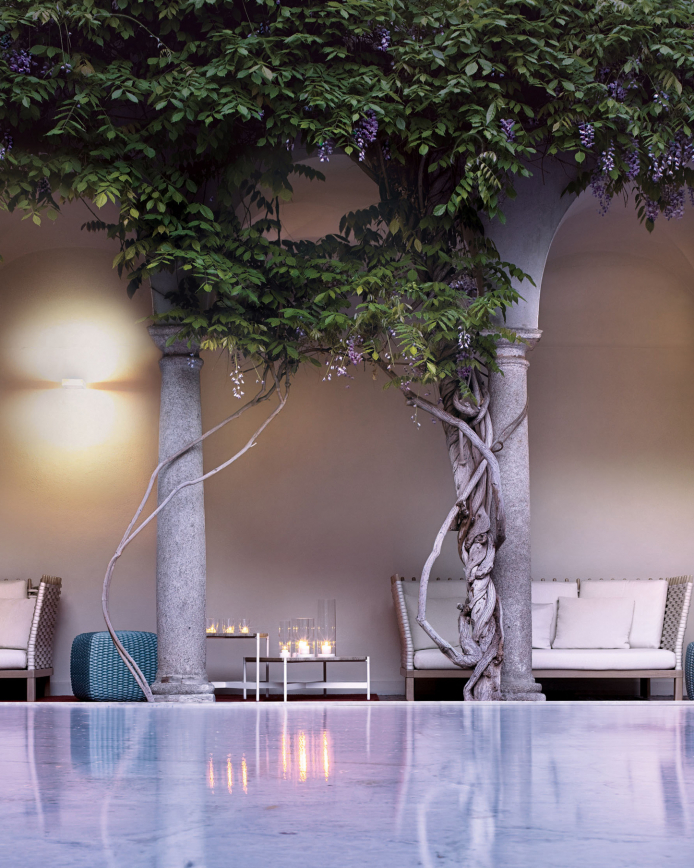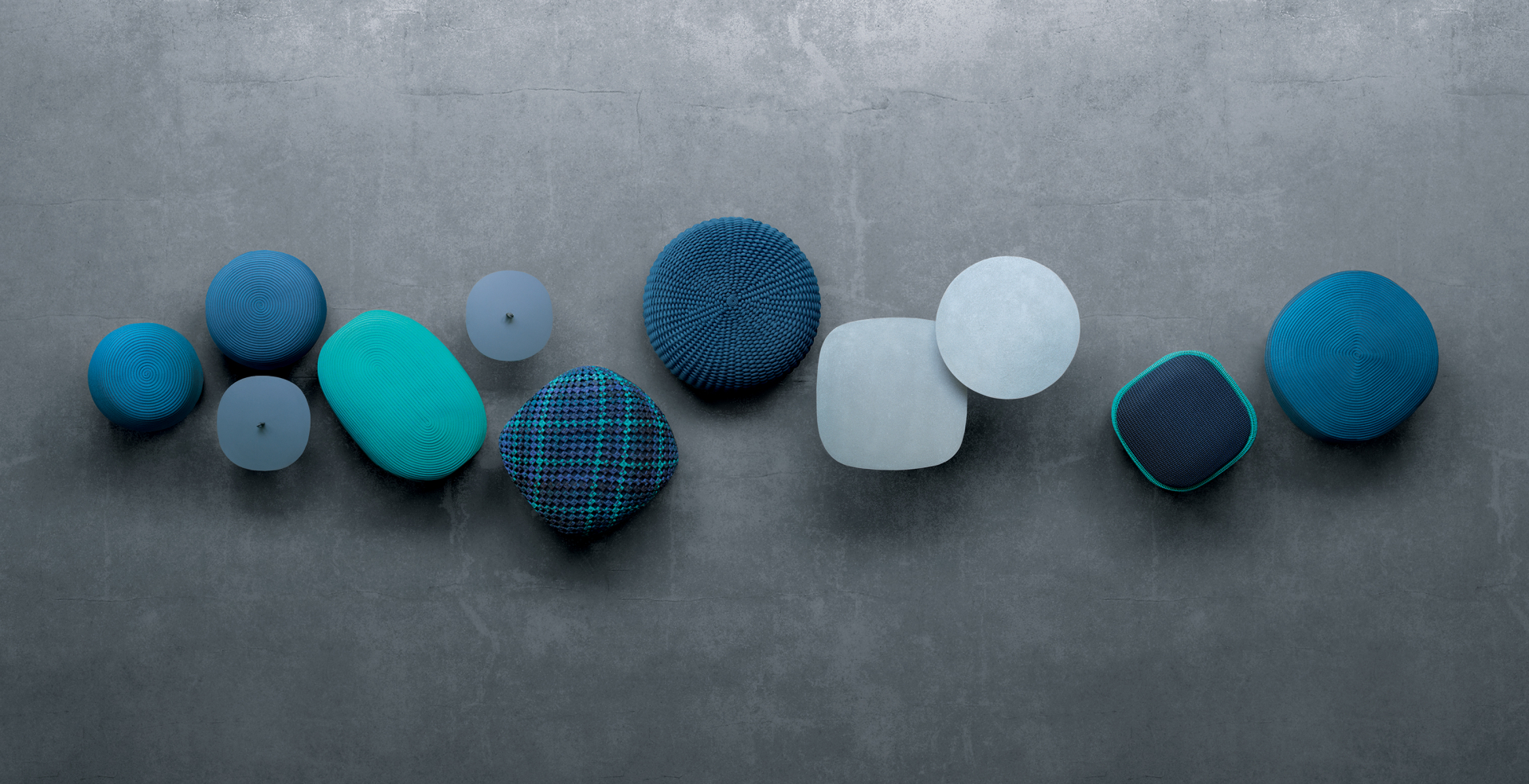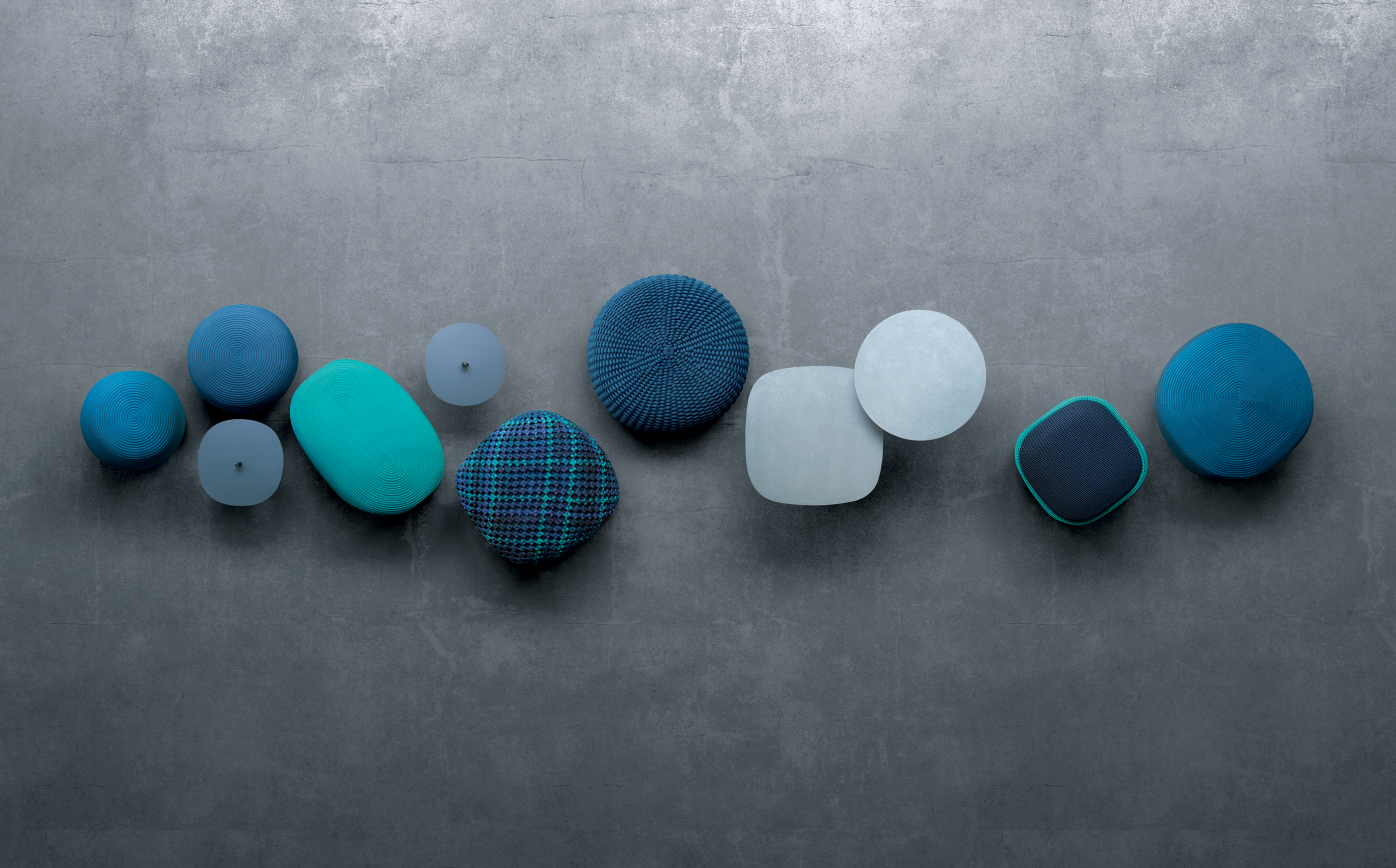 Paola Lenti's products are based on a balance of past and present, exterior and interior, tradition and technology. The shapes are kept deliberately simple, the sophistication comes from the colours.