Distinguished by its elegant formal cubist shape, Shelley sports a linear geometry, enhanced by the presence of saddle hide and its accurate processing technique. 
Its characteristic alluring saddle hide volume hosts cushions covered in fabric and opens at the front on the sides to reveal the inviting seat, while the rear part accommodates the body in a soft embrace. The saddle hide also serves to bind the legs together, wrapping itself round them and allowing the top part to emerge, ending in a fine decorative detail with Black Nickel finish. 
The bearing frame reveals interesting shape solutions, such as the sloping front legs, slightly open at the sides or the tightness of the saddle hide at the base of the chair, which gradually loosens in an elegant tapering effect towards the exterior of the top part. Sartorial details, such as neat piping, define the edges of the cushions, with those of the backrest and armrest designed as three separate elements.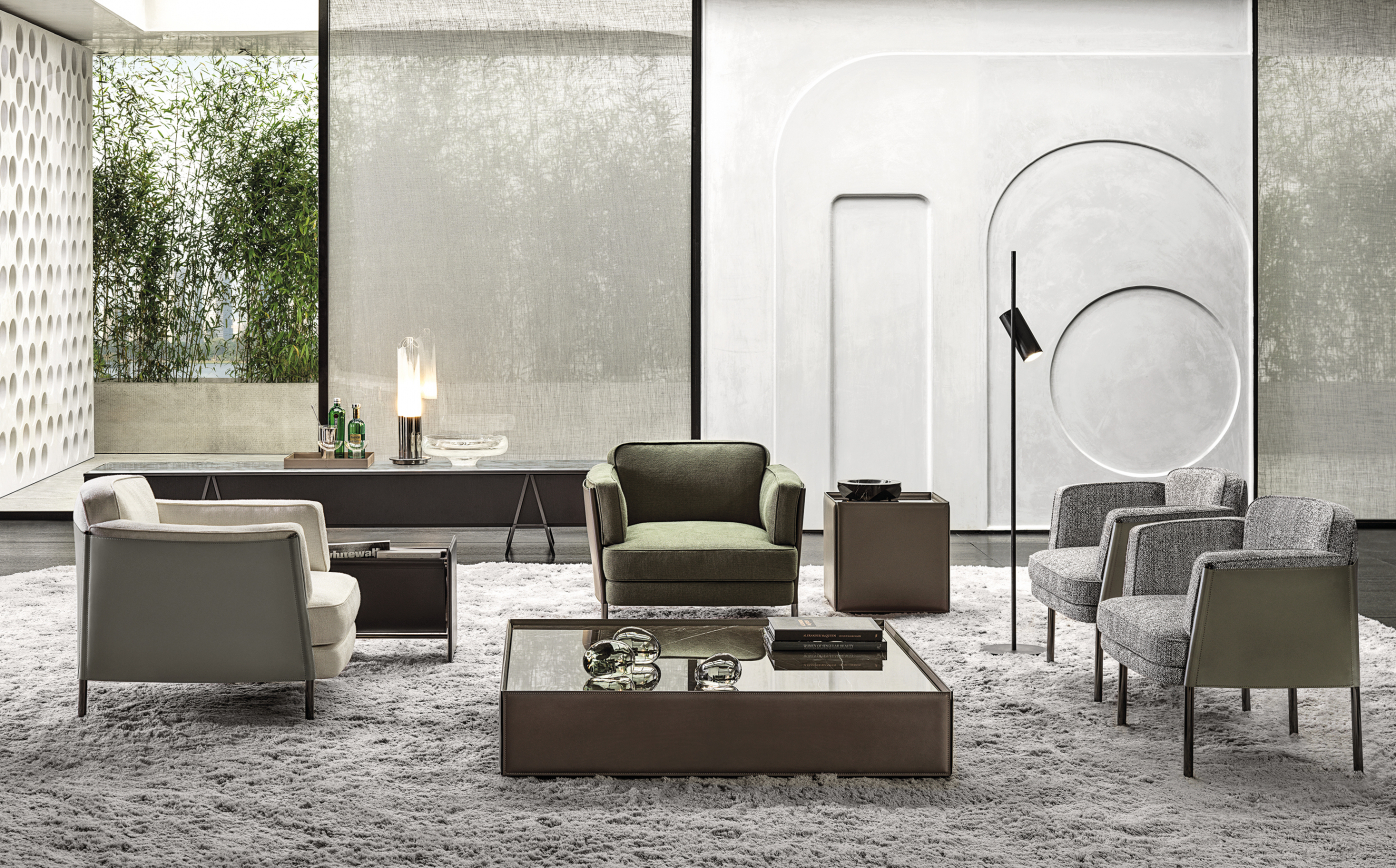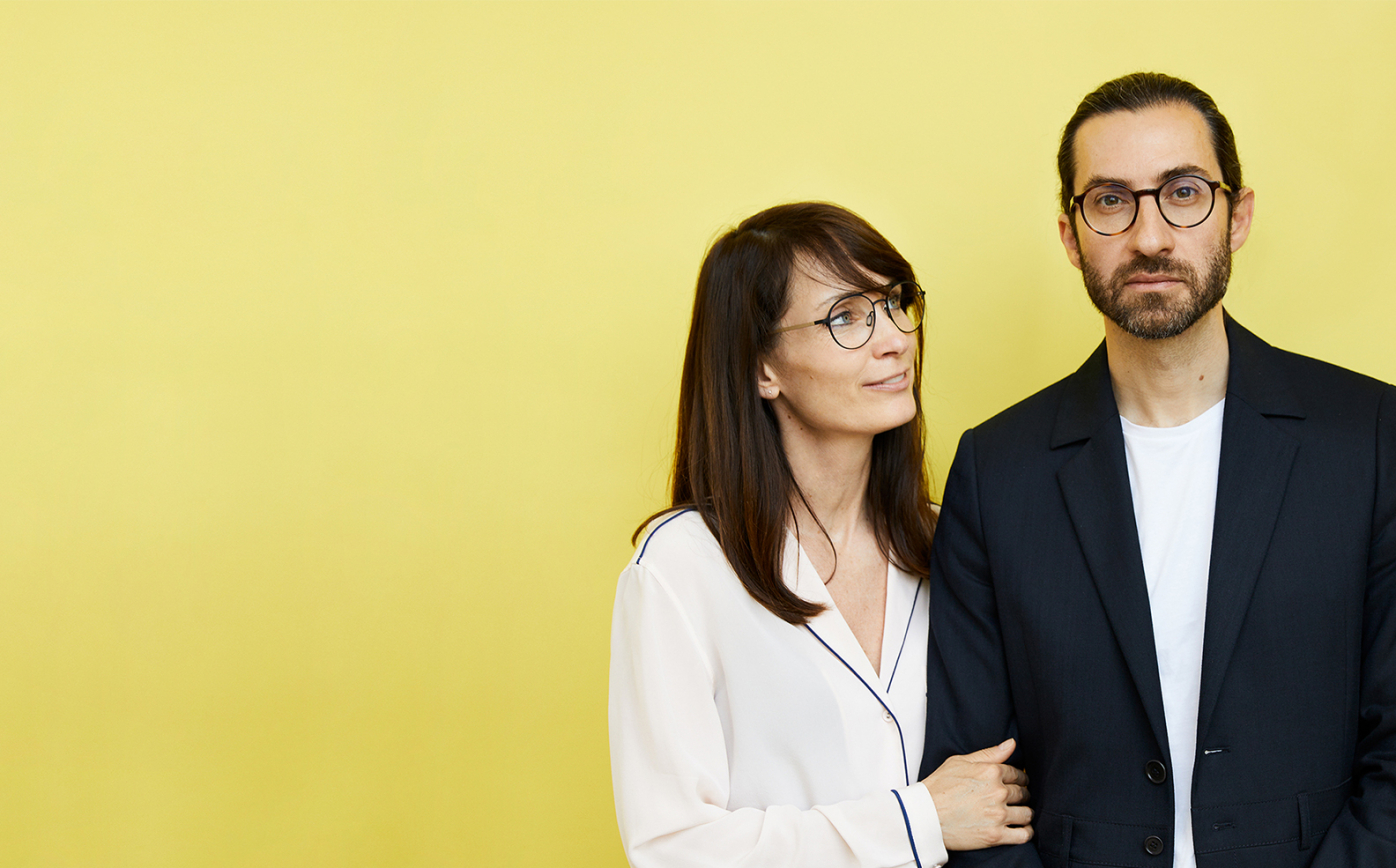 GamFratesi Studio was established in 2006 by the Danish architect Stine Gam (b. 1975) and the Italian architect Enrico Fratesi (b.1978). Drawing on classic Danish furniture and craft tradition as well as the timeless Italian intellectual and conceptual approach, they create furniture that respectfully reflects history while evoking modern narratives rich in symbols and associations, often expressed in a minimalist idiom.
Now helmed by the third generation of the Minotti family, Rodolfo Dordoni guarantees the modern-classic aspect of the portfolio while collaborations with designers including Frenchman Christophe Delcourt and Japan's nendo bring in fresh perspective.