Rodolfo Dordoni
Rivera Outdoor Dining Chair
2015 Rivera Outdoor Dining Chair
Rodolfo Dordoni 2015
The Rivera collection suggests a contemporary interpretation of retro elegance reminiscent of a typically Mediterranean vibe.
This project is driven by a desire to experiment with contrasts and unique combinations of materials for the outdoors - lightweight metal, the reassuring warmth of wood, sophisticated weaves and the amazing elegance of fabrics - all contribute to transform even outdoor spaces into intimate and cozy settings. A slender handcrafted base in solid iroko heartwood supports an enveloping backrest in woven polypropylene fibre, available in Light Grey and Dark Brown colours. The "cannage" effect weave requires great skill and manual ability as well as tireless, patient workmanship. The Rivera collection includes a two-seat sofa and a three-seat sofa, armchairs, ottoman, coffee table and chair that define retro elegance in contemporary language, using innovative materials to evoke sensations reminiscent of warm, typically Mediterranean settings, whether on a lakeside veranda or terrace overlooking the sea.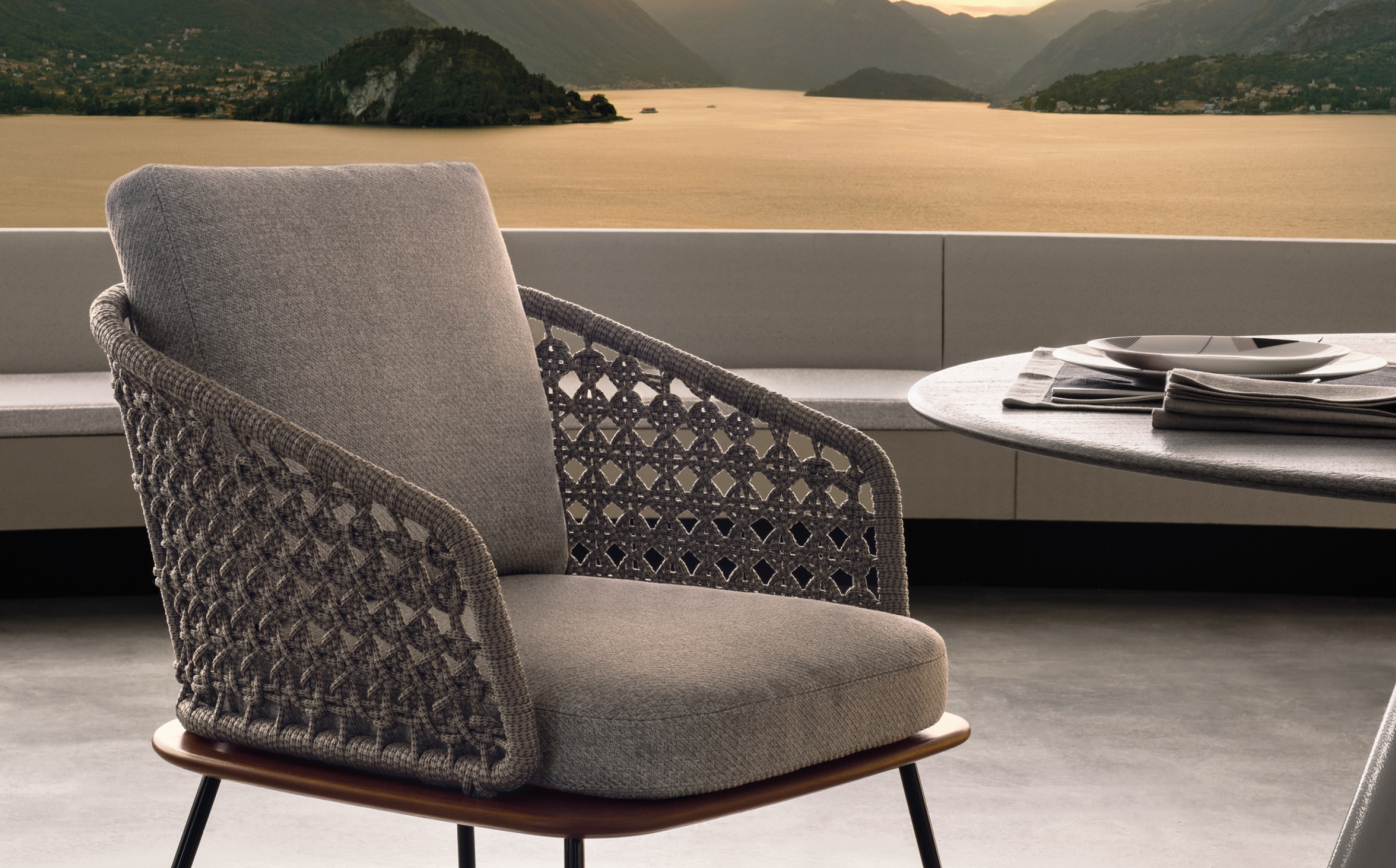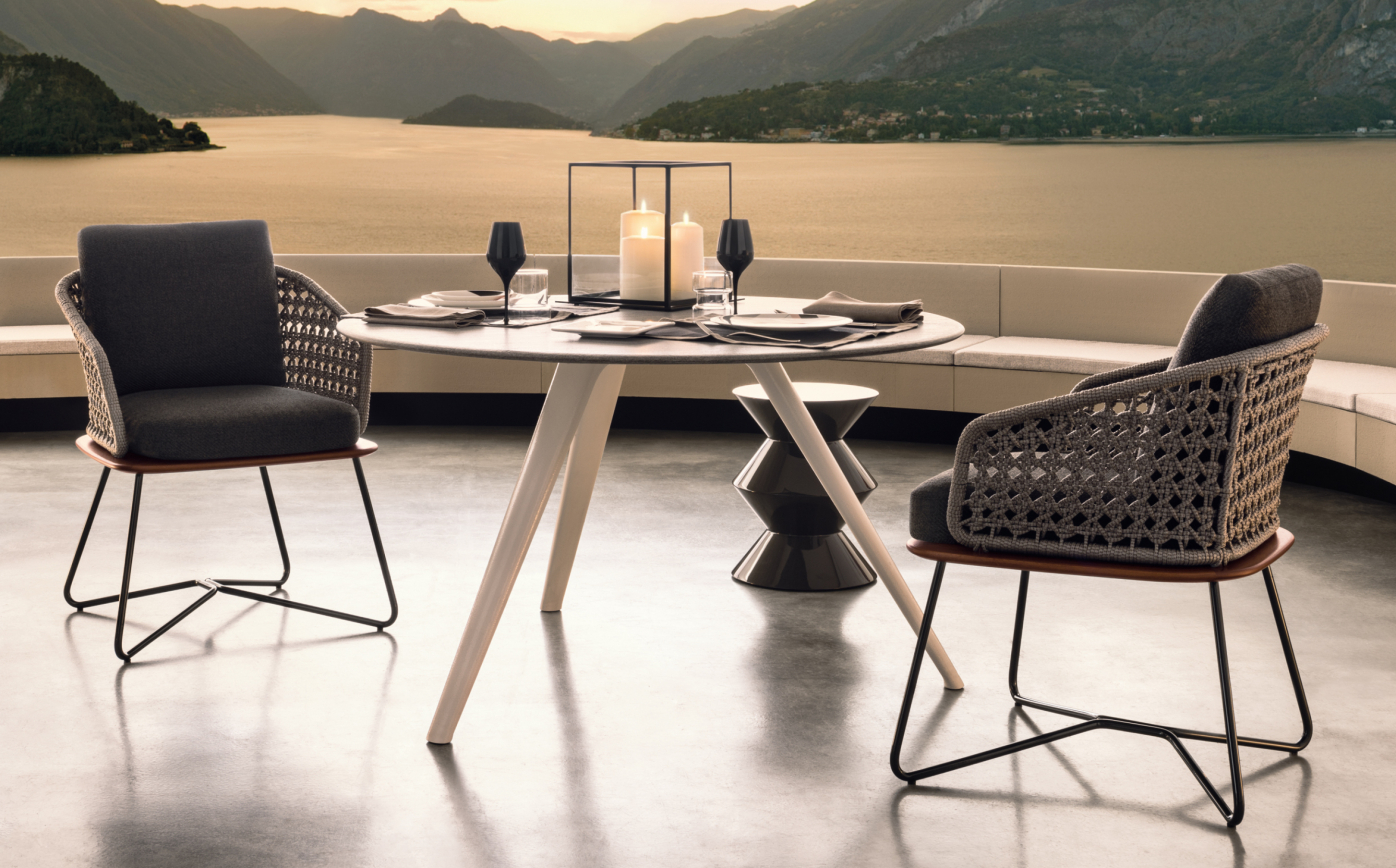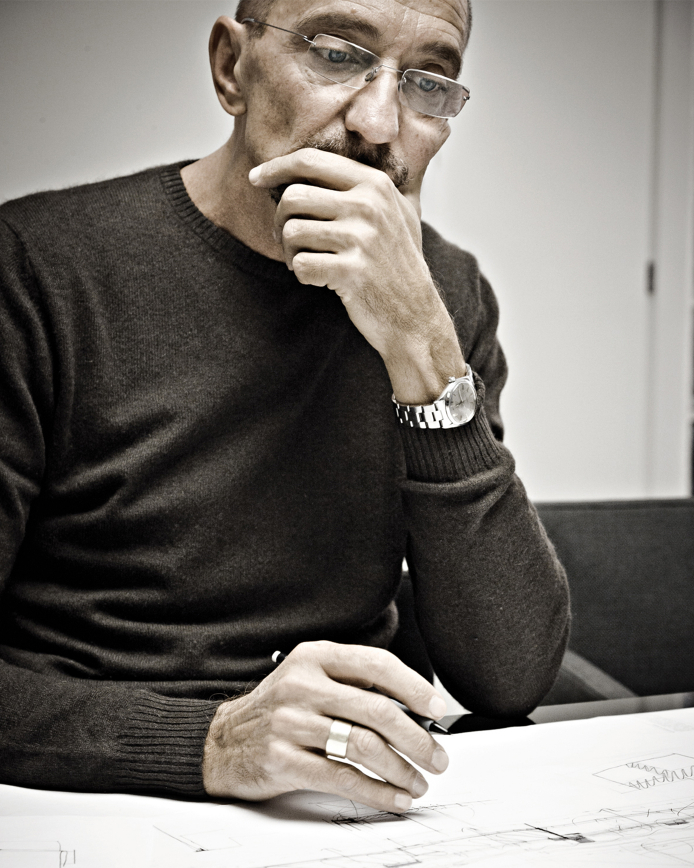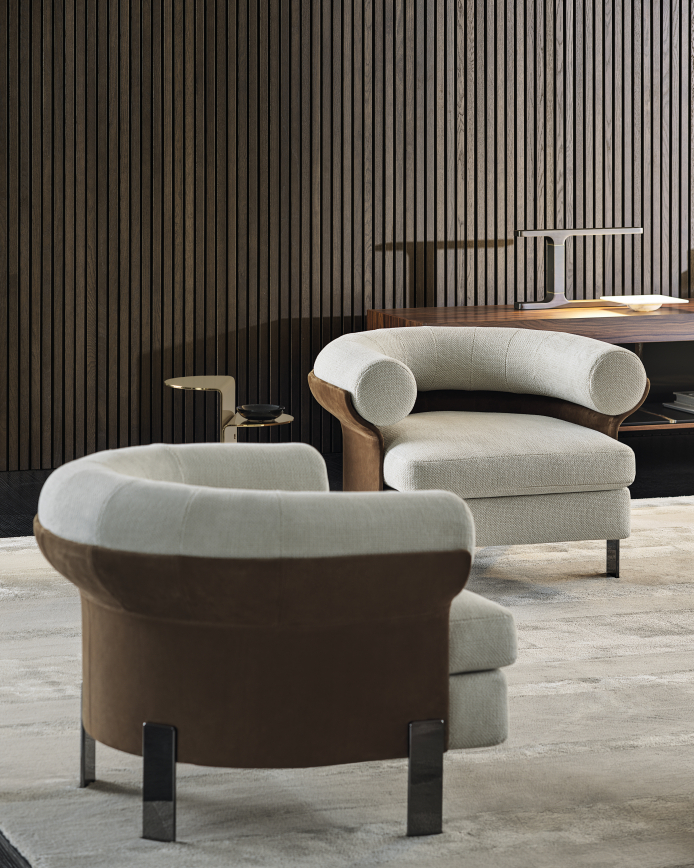 Born in Milan in 1954, Rodolfo Dordoni graduated as an architect in 1979 and until 1989 he was responsible for the art direction of Cappellini, while designing for a variety of brands including Cassina, Artemide, Driade, Moroso and Flos. Since 1998 he has been the artistic director of Minotti, coordinating all the company's collections as well as designing many Minotti showrooms around the world.
Now helmed by the third generation of the Minotti family, Rodolfo Dordoni guarantees the modern-classic aspect of the portfolio while collaborations with designers including Frenchman Christophe Delcourt and Japan's nendo bring in fresh perspective.