Powell is a quintessential modern-day sofa as Minotti sees it: welcoming, refined and informal. It is a seating system with fixed and sectional seats.
The fine balance of proportions, sartorial craftsmanship, every detail in Powell harks back to the style that has become Minotti's identity. The aluminium base is a detail that cannot go unnoticed also because of its extra-glossy finish in an exclusive range of colours - sand, celadon, granite, plum and pewter - thus offering out-of-the ordinary and sophisticated colour combinations that match with the upholstery, the sofa appears to be slightly raised from the ground, almost suspended, comfort is a must-have in every Minotti sofa.
And in order to make Powell more comfortable, a saddle hide head-rest has been provided, that can easily be placed near the arm and backrest and used to support the cushion, to offer the right support and maximum comfort. The head-rest is available in mud, chestnut, tobacco and black. An aluminium frame runs along the entire perimeter of the sofa, creating a sharp contrast with the softness of the seating, while also protecting the lower part of the sofa.
Powell.112
Powell.112 was designed for those who love spacious seating and think of the sofa as a cosy retreat where they can lie back and relax, with seat depth increased to cm 112, its generous proportions redefine the Powell.112 soft and can accommodate any number of cushions, depending on the desired look, one cool character - the multifaceted personality of Powell.112 lets it take the leading role in any setting - whether wrapped in the nonchalance and elegance of strictly modern decorative fabrics, or upholstered in the most sophisticated leather from Minotti's exclusive collections.
The elegant headrest, with structure covered in mud colour saddle-hide, serves as a support for the seat back cushions which, on Powell.112, are extra-soft, a refined detail that lends the sofa an air of comfort and relaxation.
Powell.112 stands out because of its generous depth 112 cm, and comes with cushions for the backrest that are 100% goose down that make the sofa appear like a welcome nest.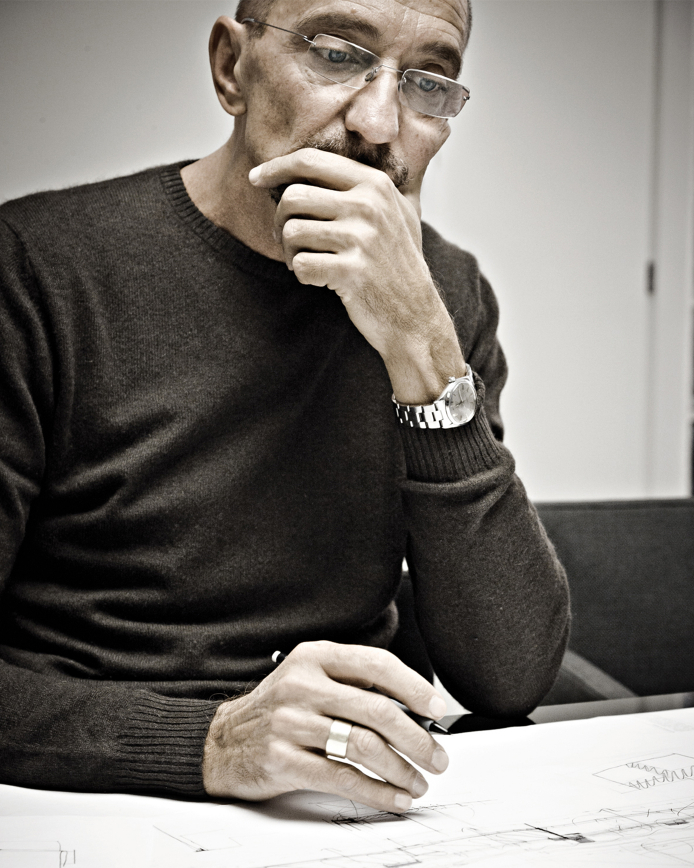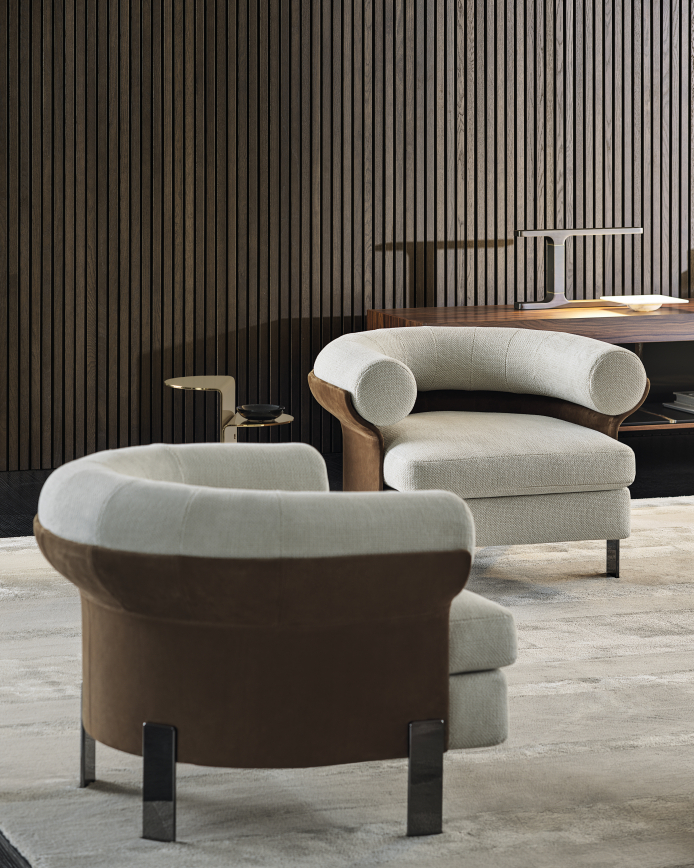 Born in Milan in 1954, Rodolfo Dordoni graduated as an architect in 1979 and until 1989 he was responsible for the art direction of Cappellini, while designing for a variety of brands including Cassina, Artemide, Driade, Moroso and Flos. Since 1998 he has been the artistic director of Minotti, coordinating all the company's collections as well as designing many Minotti showrooms around the world.
Now helmed by the third generation of the Minotti family, Rodolfo Dordoni guarantees the modern-classic aspect of the portfolio while collaborations with designers including Frenchman Christophe Delcourt and Japan's nendo bring in fresh perspective.