The Patio collection is conceived as a dynamic mosaic, composed of simple geometric shapes, which can be pieced together as desired, and reconfigured to suit the available space and the mood to be created. The variety of potential compositions becomes even more interesting when the selected materials are masterfully combined: aluminium, wood, stone, cord. The coffee tables in collection matching varnished aluminium frames and with tops in brushed fine-grain Basaltina stone. The collection includes a sofa system with offers a rich variety of sofas in different measurements and configurations, in addition to central and end units, armchairs, loveseat, and double daybeds as well as armchairs, benches, and square and rectangular ottomans.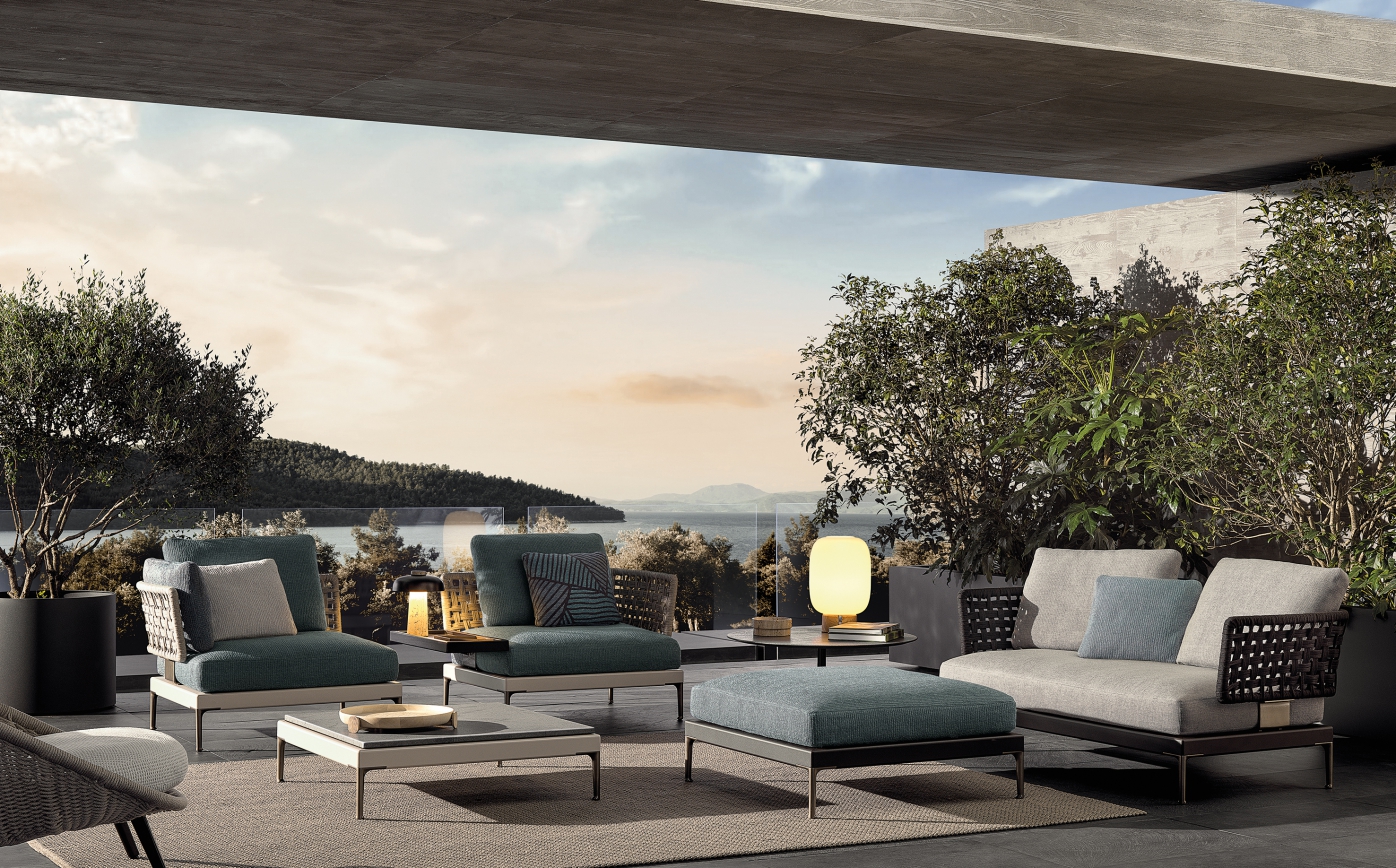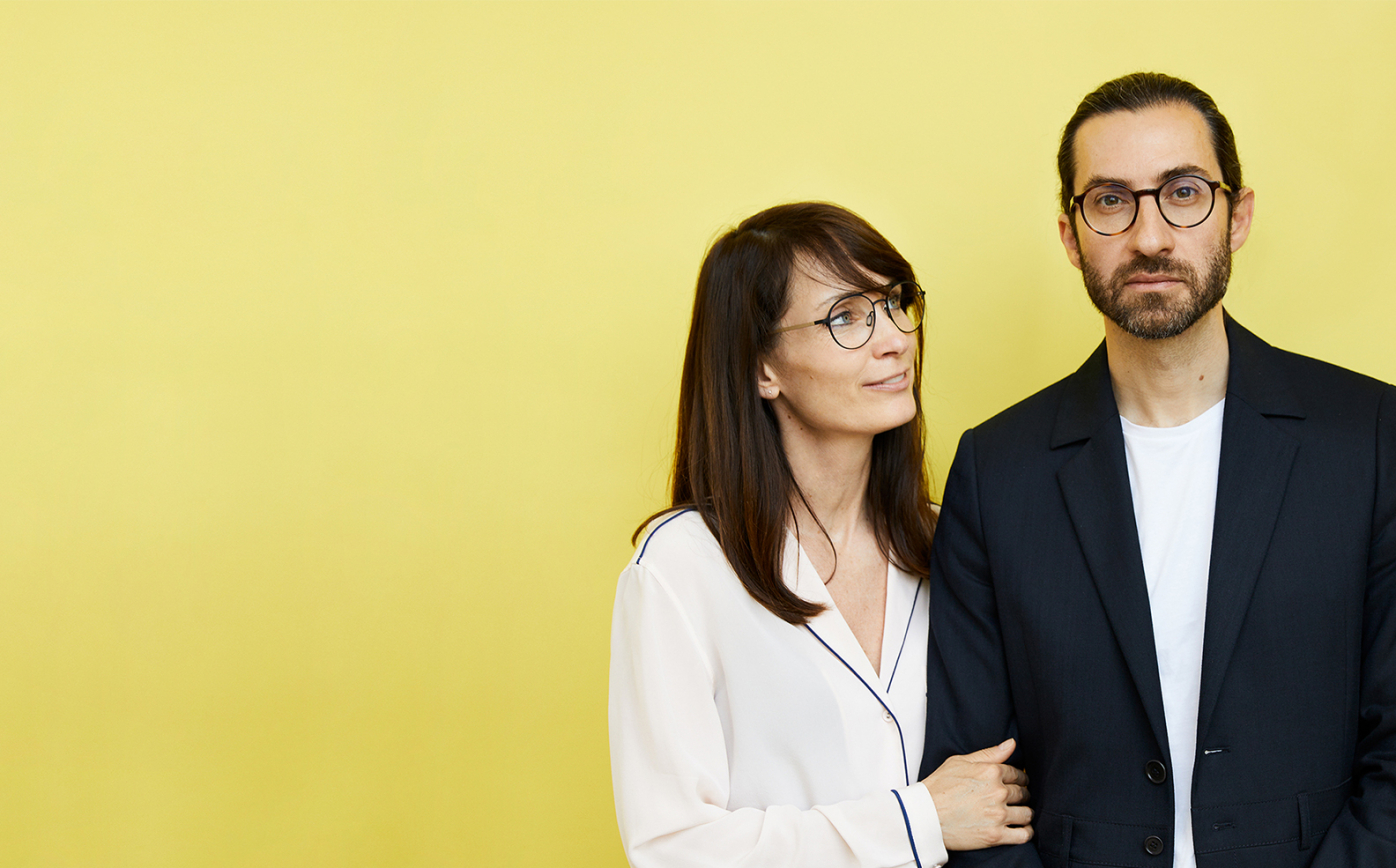 GamFratesi Studio was established in 2006 by the Danish architect Stine Gam (b. 1975) and the Italian architect Enrico Fratesi (b.1978). Drawing on classic Danish furniture and craft tradition as well as the timeless Italian intellectual and conceptual approach, they create furniture that respectfully reflects history while evoking modern narratives rich in symbols and associations, often expressed in a minimalist idiom.
Now helmed by the third generation of the Minotti family, Rodolfo Dordoni guarantees the modern-classic aspect of the portfolio while collaborations with designers including Frenchman Christophe Delcourt and Japan's nendo bring in fresh perspective.