Available in various sizes and finishes, arranging Lou coffee tables near one another calls to mind a charming domestic landscape. The construction of these tables is especially complex and combines modern technology with cabinetmaking tradition. The contoured internal structure is in MDF, sheathed in larch veneered plywood, which is then milled along the curved edges.
The larch base in prefinished Dove Grey and Licorice lacquer finish is paired with flush-set tops made of materials designed to create unexpected contrasts. The class of Calacatta marble and the depth of pâte de verre pair well with the texture and feel of the wood. The Lou collection also includes a coffee table with a swivel base in larch prefinished Dove Grey or with Licorice color lacquer finish. The top is in Calacatta marble or in black pâte de verre.
The open compartments are sheathed in Bronze color satin finish metal. This coffee table fits seamlessly in the bedroom, in place of a traditional bedside table, as well as in the living room, paired with any of the seating options in the Minotti collection.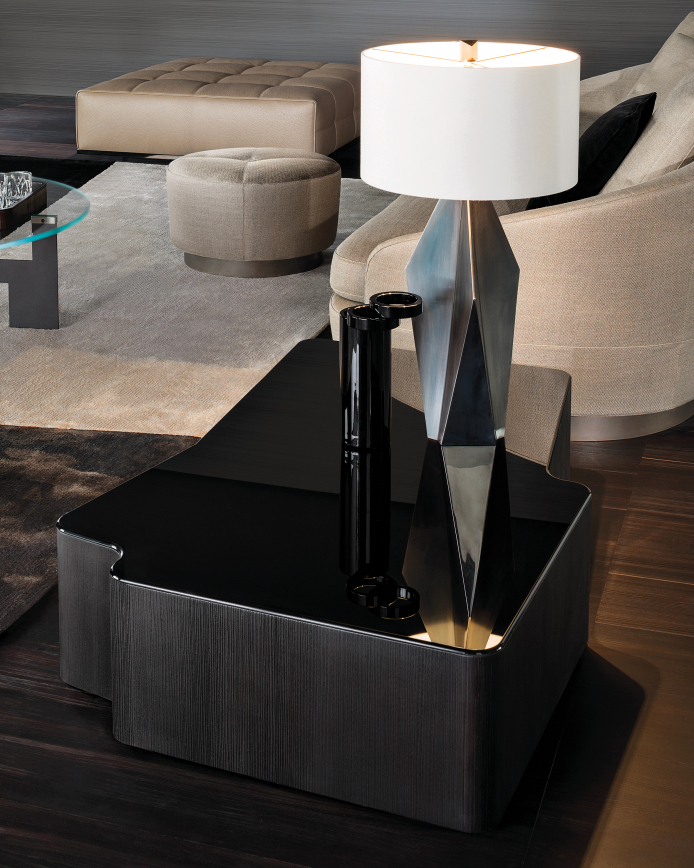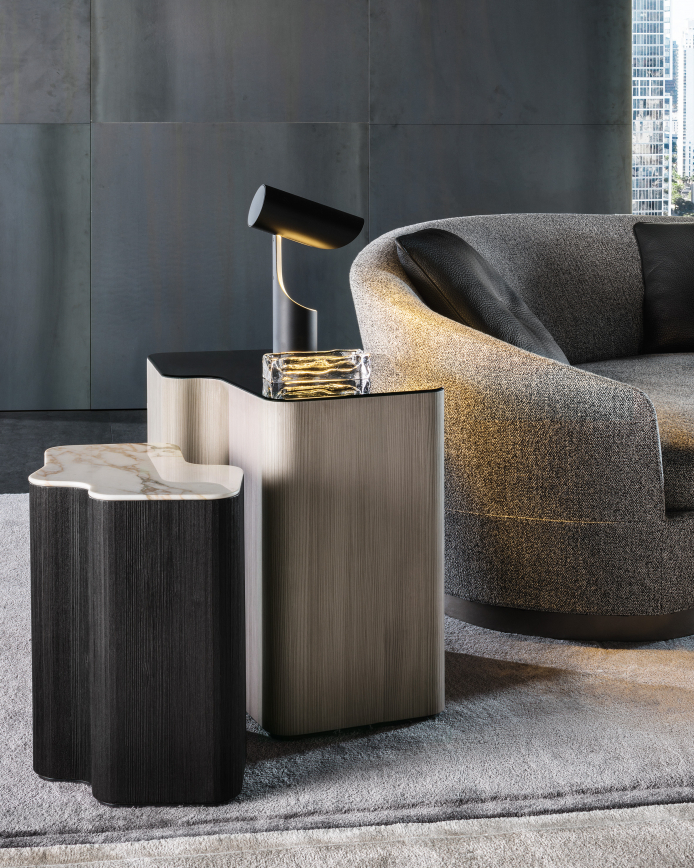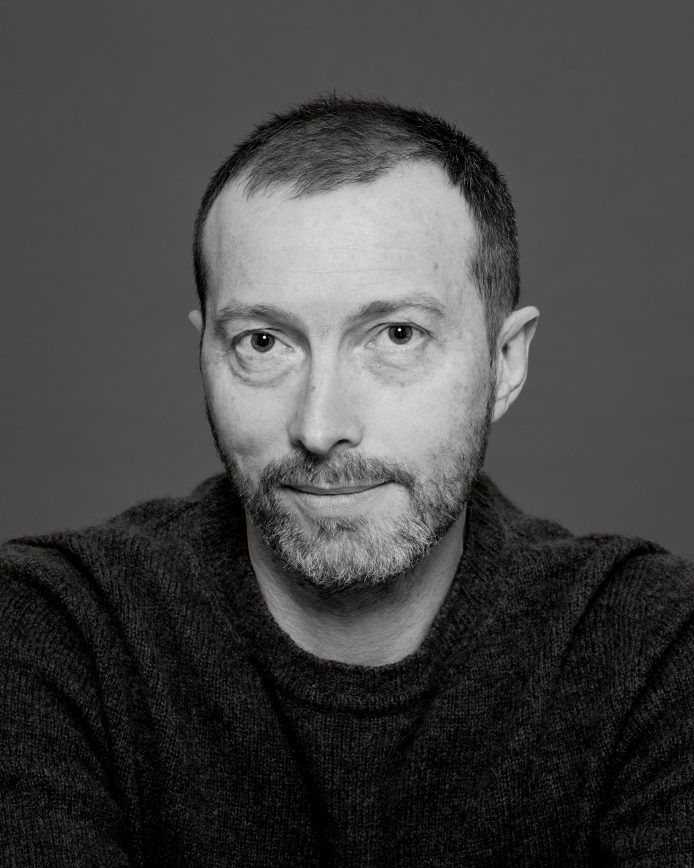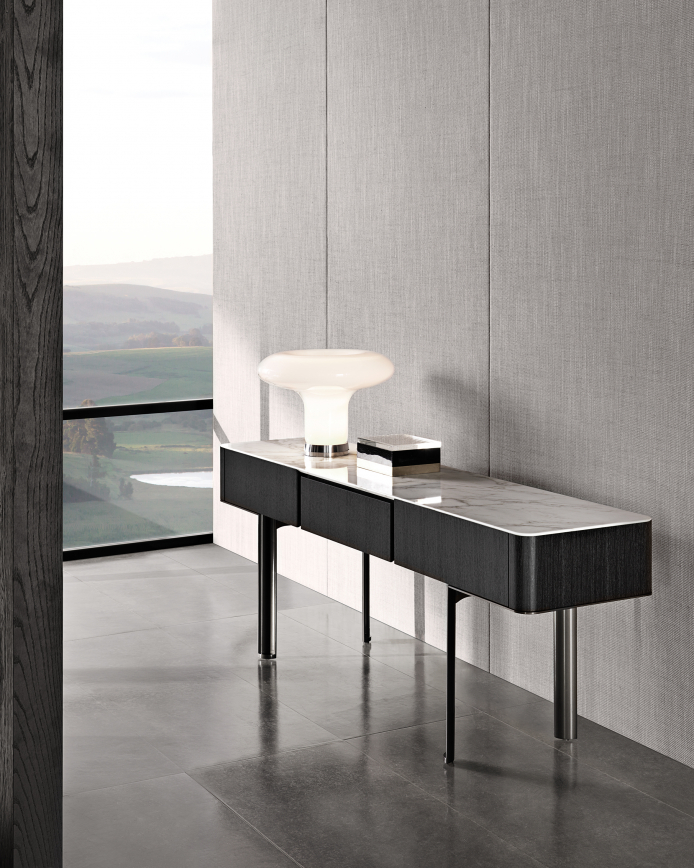 Christophe Delcourt (b. 1966) is a self-taught designer and interior architect known for finely crafted furniture and lighting in the tradition of French artisanat. His work is of an extreme elegance, relying on natural materials for their ability to give form to depth and emotion. As well as designing under his own name, he also collaborates with brands including Roche Bobois, Ligen Roset and Minotti.
Now helmed by the third generation of the Minotti family, Rodolfo Dordoni guarantees the modern-classic aspect of the portfolio while collaborations with designers including Frenchman Christophe Delcourt and Japan's nendo bring in fresh perspective.