The Leslie "Dining" chairs echo the same soft, shapes and balanced proportions as the Leslie armchair. Leslie "Dining" features an enveloping backrest crafted from a cold-formed foam shell covered in soft padding. Its expertly-crafted tailoring ensures the upholstery fits like a glove. The Leslie "Dining" chairs can be covered entirely in fabric or leather, or with the backrest in fabric and the seat in leather for a tastefully-orchestrated contrast between the two materials. The Leslie "Dining" chair comes in three versions: with base in painted Pewter-colour steel wire, or with painted Pewter colour, cast aluminium legs, or in a swivel base version that also rests on painted Pewter-colour cast aluminium legs.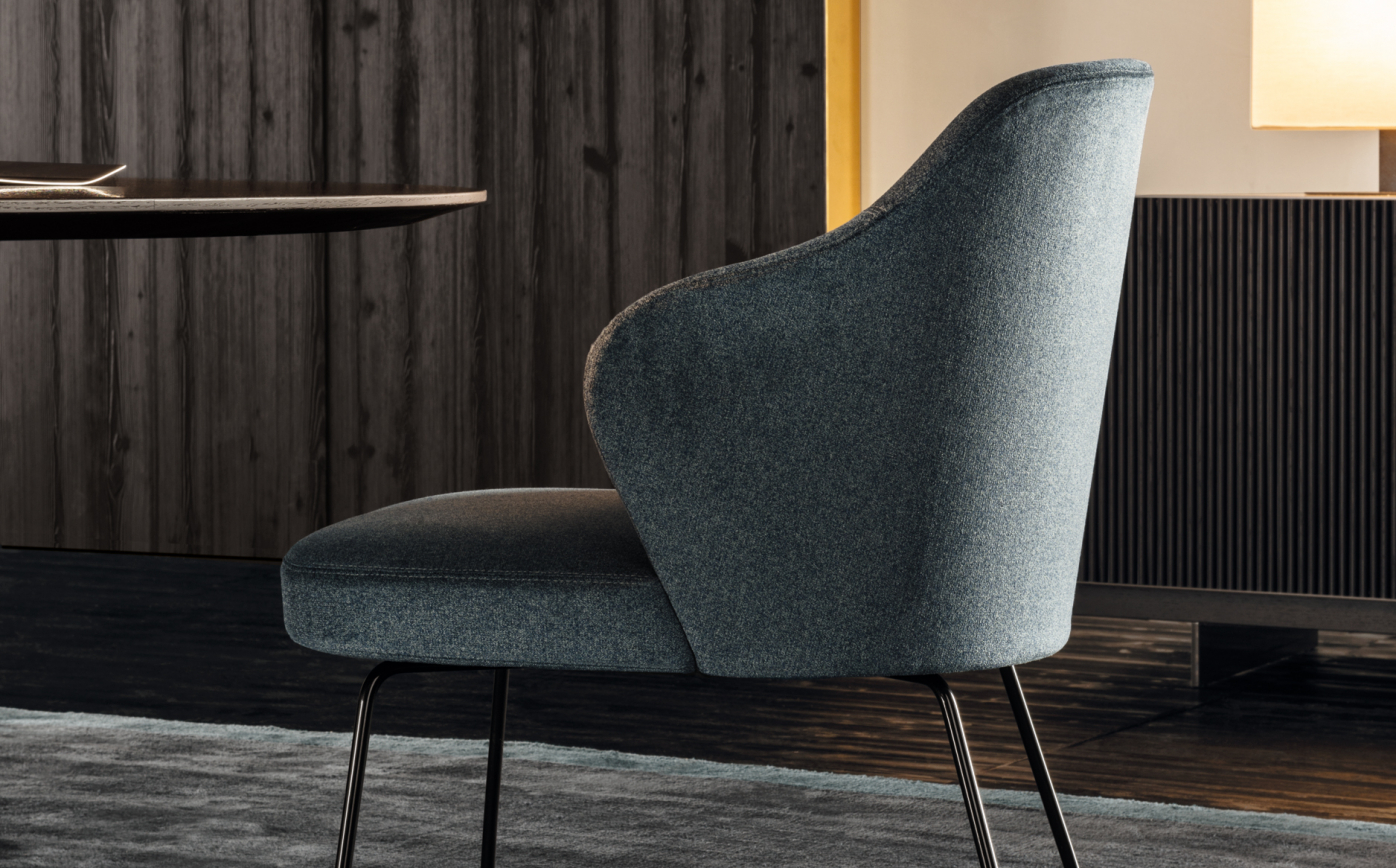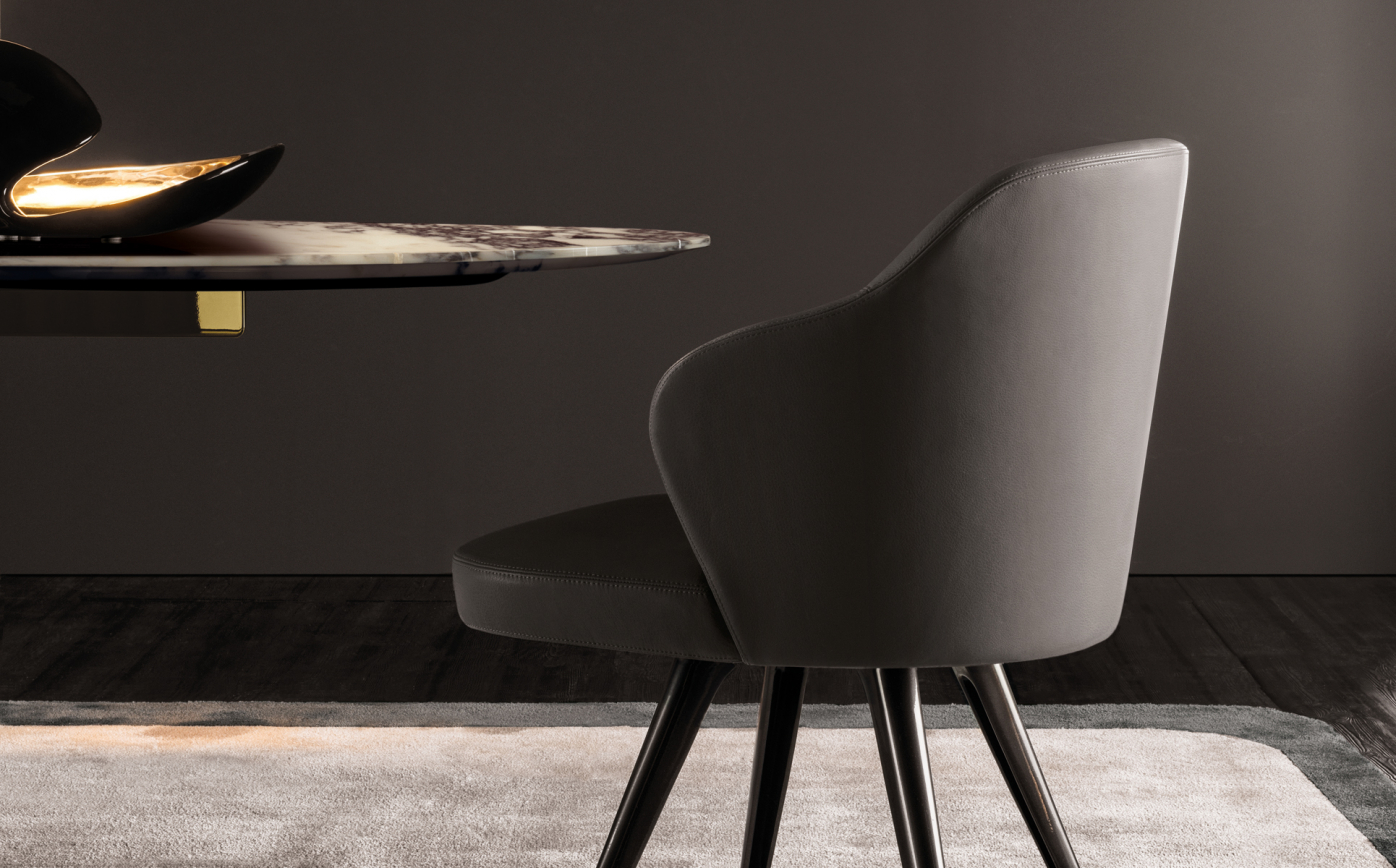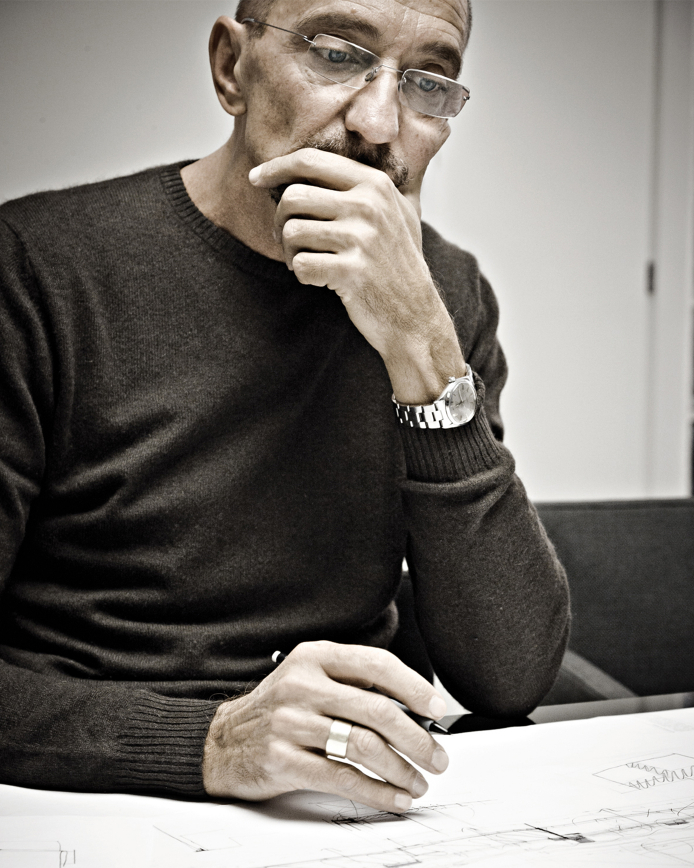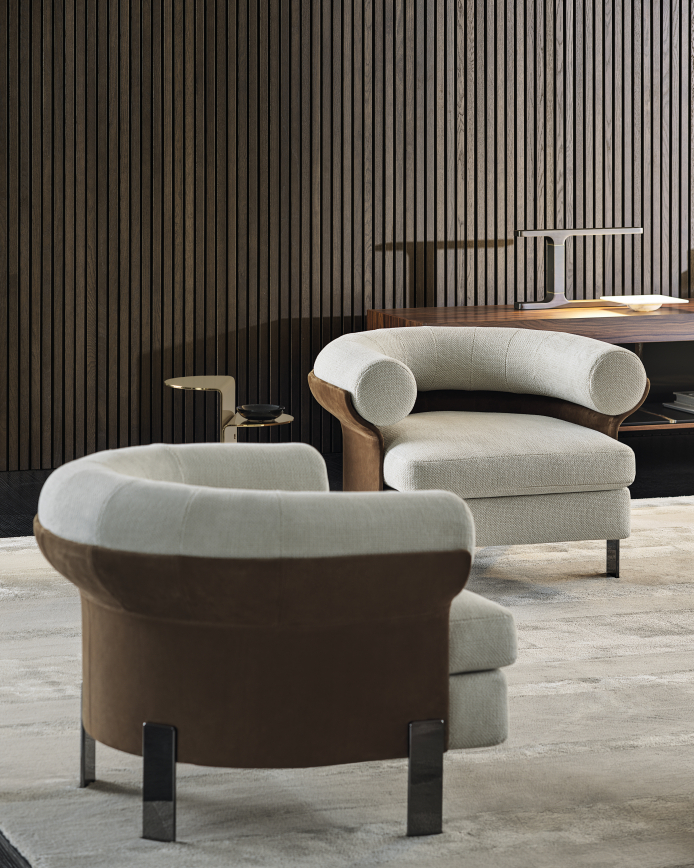 Born in Milan in 1954, Rodolfo Dordoni graduated as an architect in 1979 and until 1989 he was responsible for the art direction of Cappellini, while designing for a variety of brands including Cassina, Artemide, Driade, Moroso and Flos. Since 1998 he has been the artistic director of Minotti, coordinating all the company's collections as well as designing many Minotti showrooms around the world.
Now helmed by the third generation of the Minotti family, Rodolfo Dordoni guarantees the modern-classic aspect of the portfolio while collaborations with designers including Frenchman Christophe Delcourt and Japan's nendo bring in fresh perspective.