The comfort and the measured proportions characterise Lance, a dining chair with a rigorous and neutral design. Thanks to its timeless shape it can be combined with tables of different shapes and styles.
Available in two versions, with or without armrests, it has a solid oak frame painted in Moka, Mink and Dove Grey shades.
With a level of comfort close to that offered by an armchair, the seat cushion deserves a particular note.
In the version with armrests, the lateral trestle structure rises to design the armrest, which features a refined padded strip covered with Aspen leather that embellishes the wooden structure. While amplifying the overall comfort, this detail is also an expression of the company's know-how and its care of constructive solutions.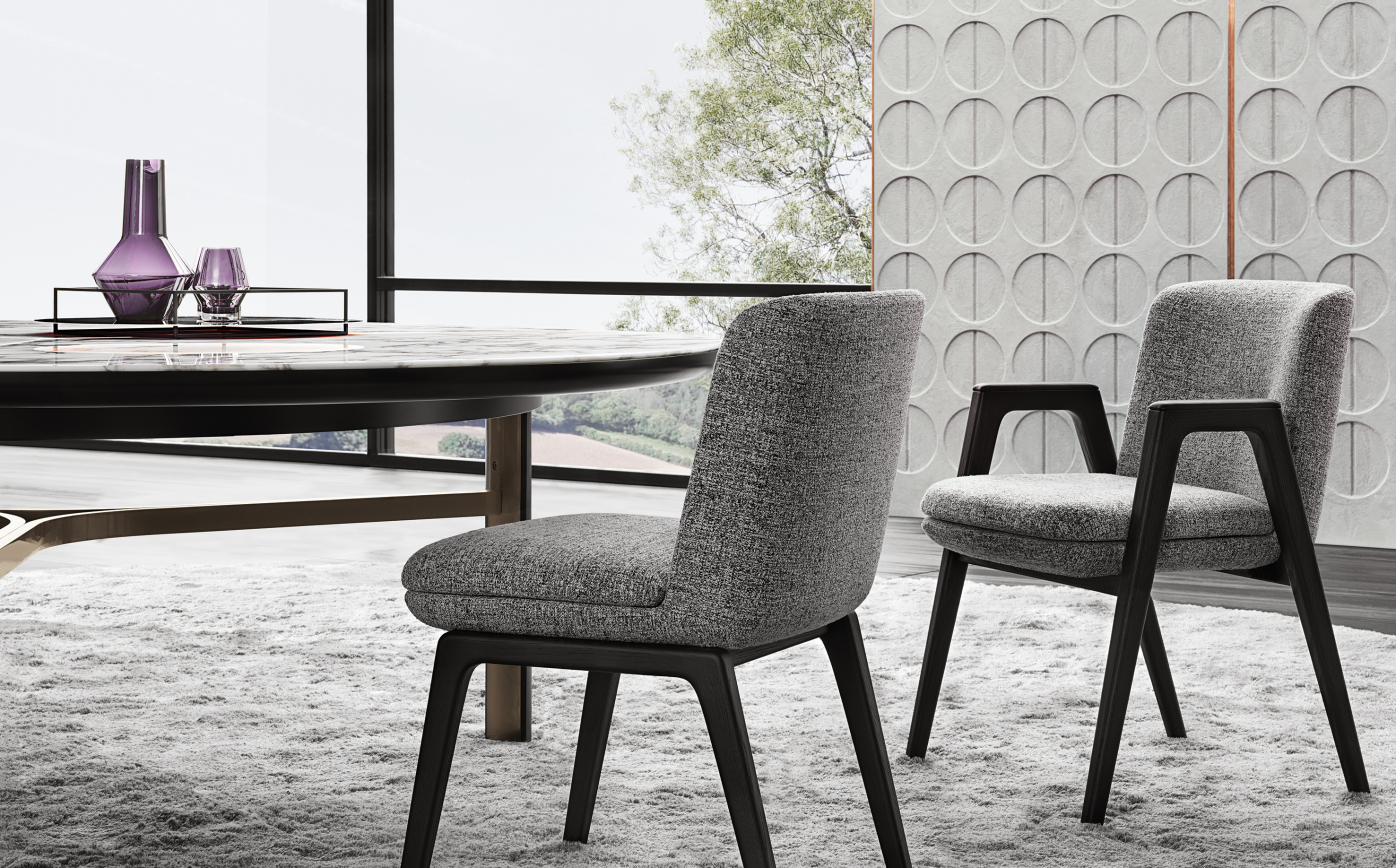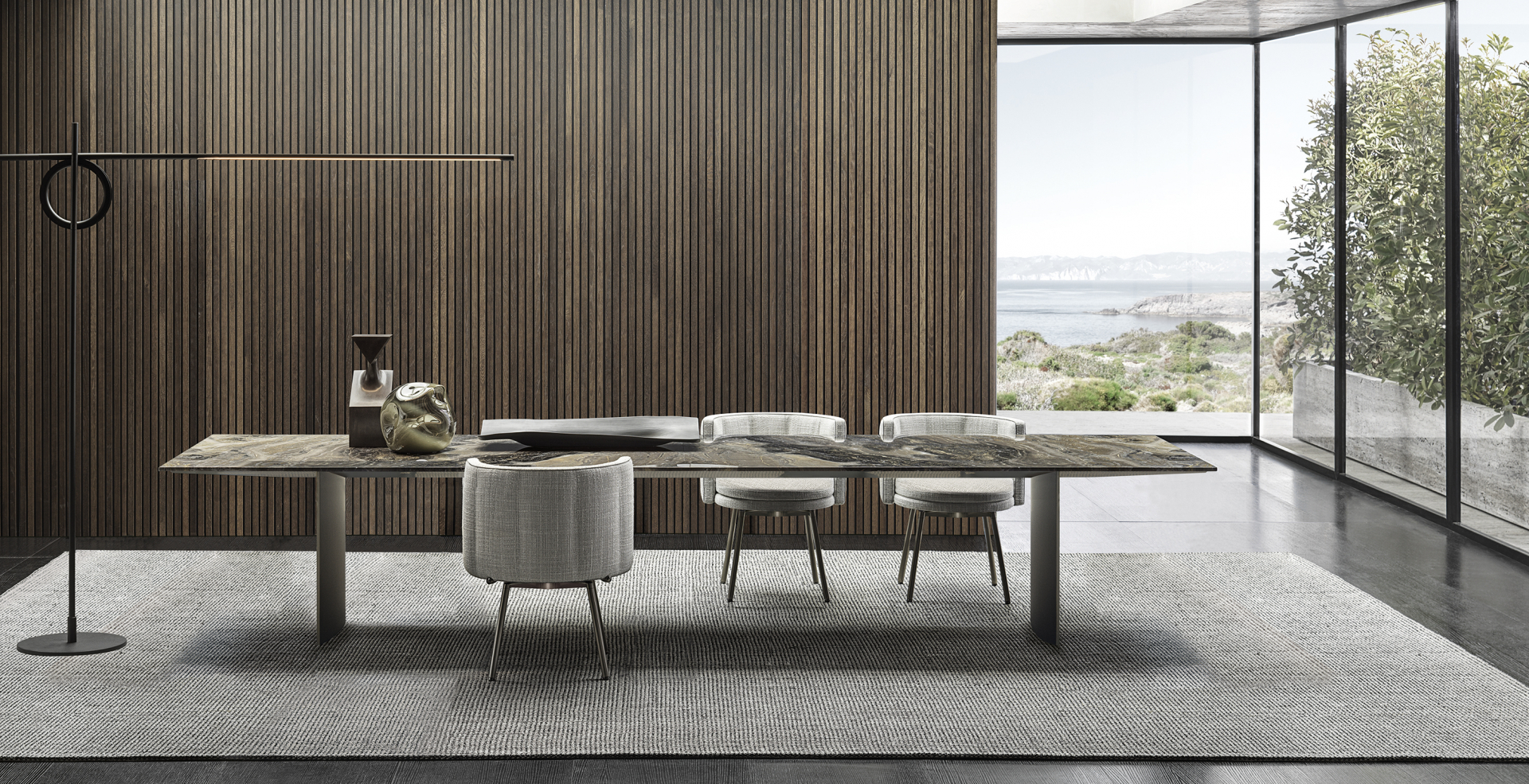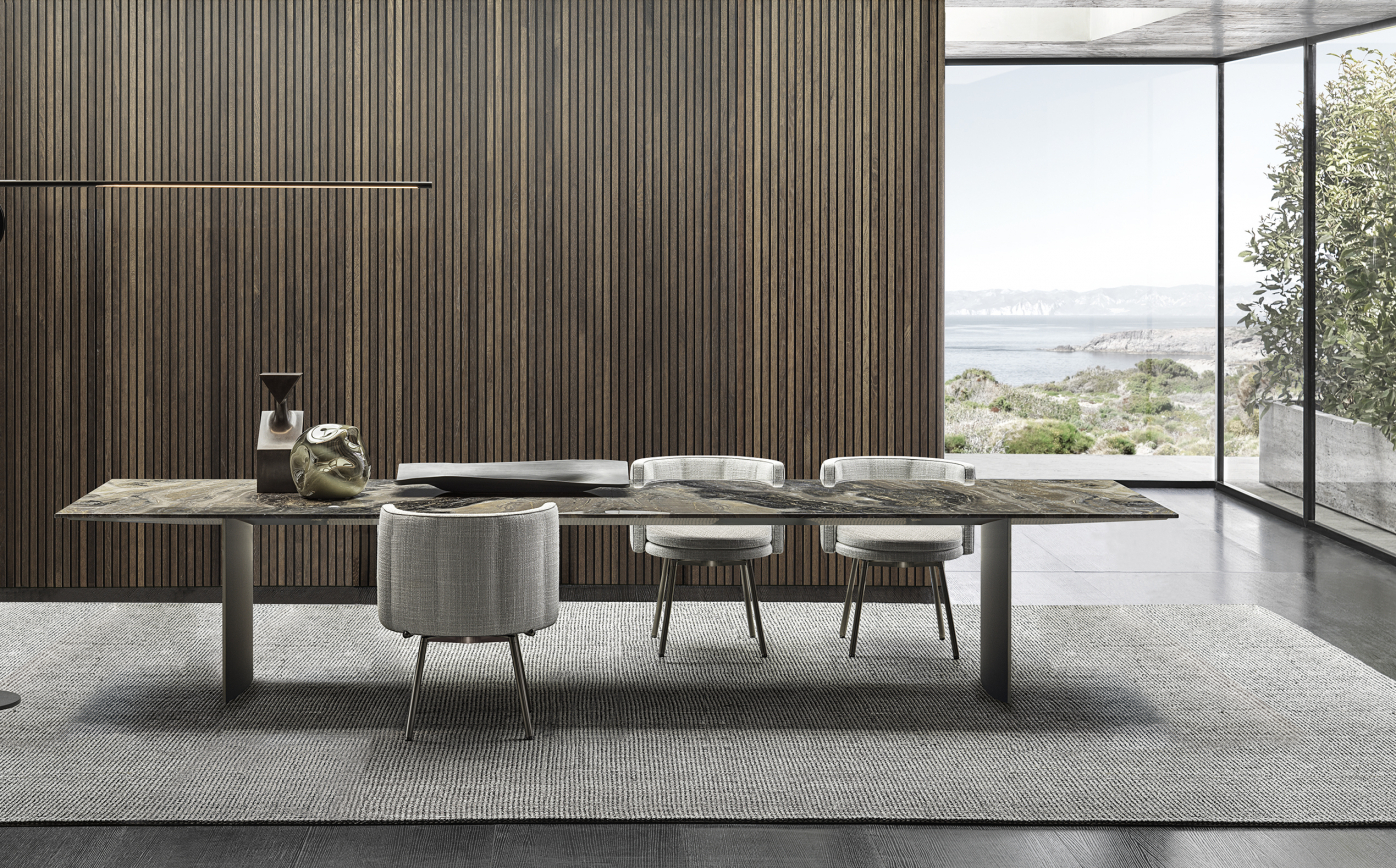 Now helmed by the third generation of the Minotti family, Rodolfo Dordoni guarantees the modern-classic aspect of the portfolio while collaborations with designers including Frenchman Christophe Delcourt and Japan's nendo bring in fresh perspective.