Harvey is a set of remarkably elegant cabinets with character, enhanced by lightweight volumes in a contemporary style. 
Harvey is the perfect blend of tradition and modernity, its brown coffee wood base contrasting with the bright lacquered cabinets and sophisticated, black-nickel finished metal details. The smart, refined volumes evoke Scandinavian cabinets dating from the 1960s. In addition, the reflections of the lacquered surfaces matched with the dark, classic shapes of the solid ash bases allow these products to stand out as unique.
The Harvey collection comprises a set of cabinets for the living area, both horizontal and vertical, as well as pieces for the sleeping area. Aesthetically speaking, the main strength of the product lies in both the original combination of three materials – bright lacquer, coffee brown coloured ash and black nickel – and the perfect volumes and proportions.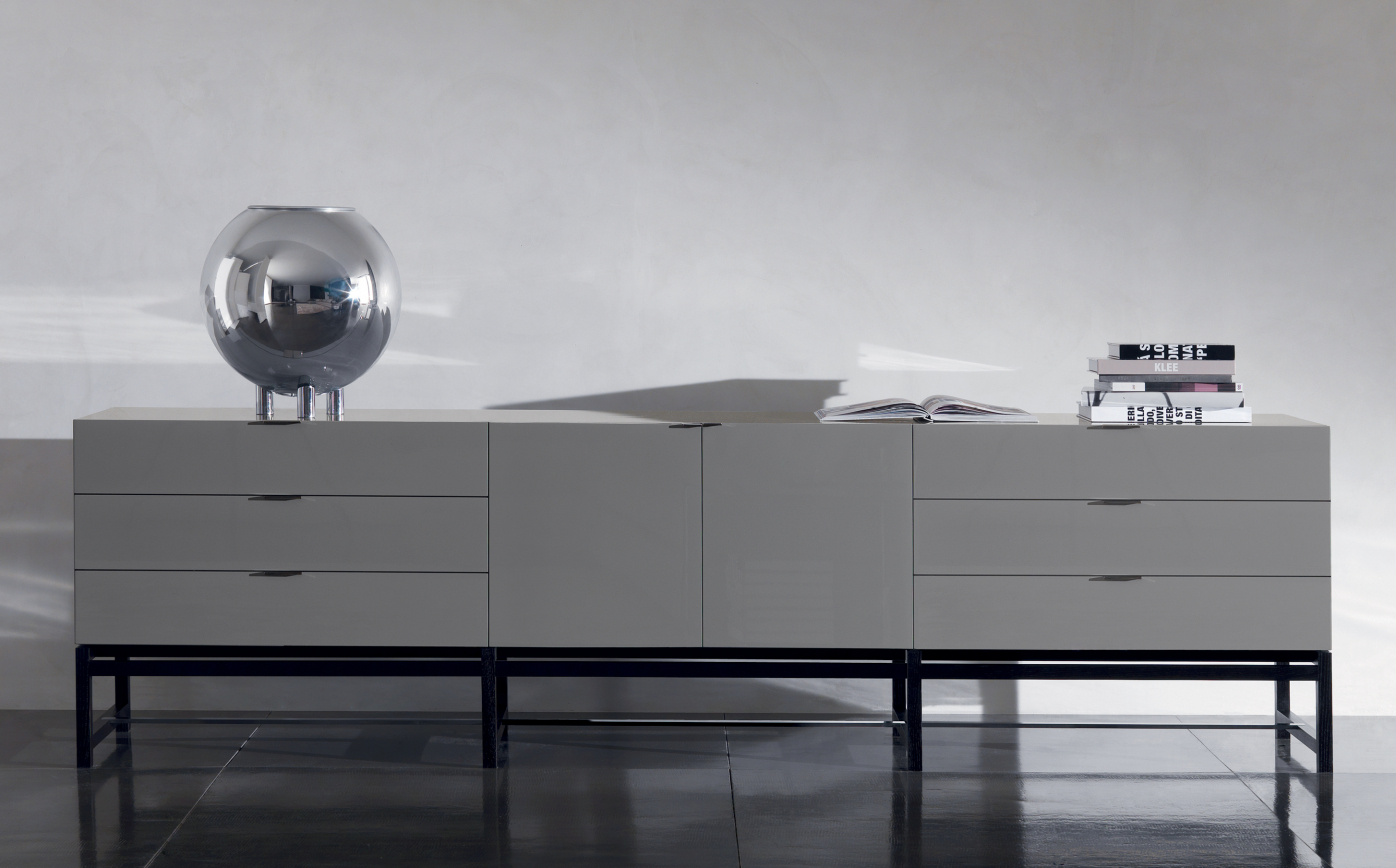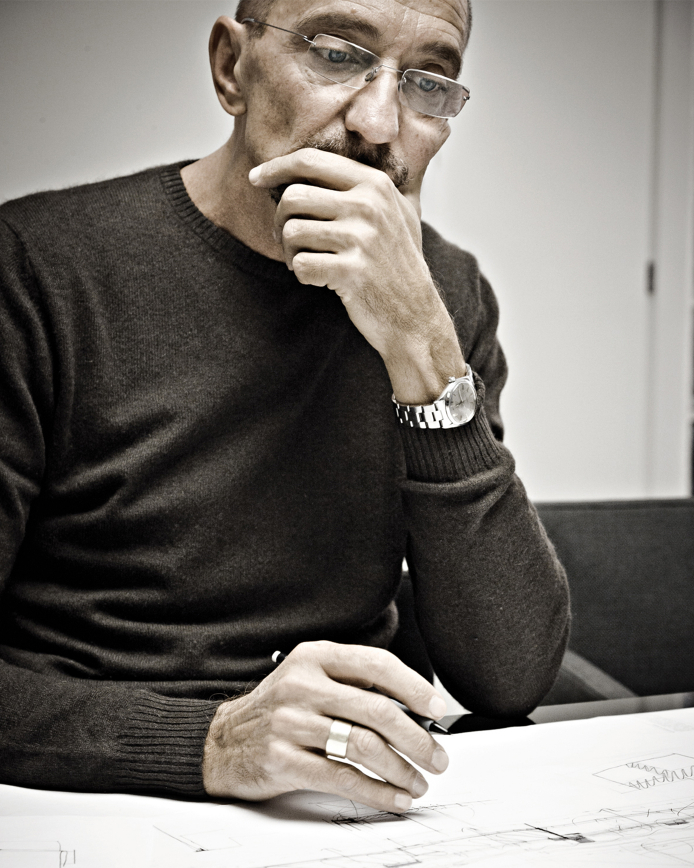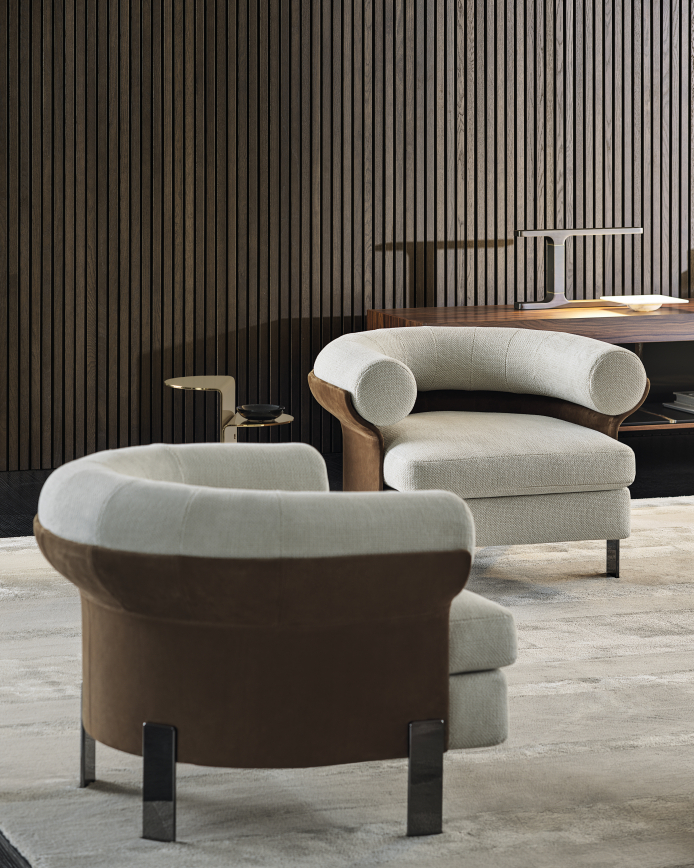 Born in Milan in 1954, Rodolfo Dordoni graduated as an architect in 1979 and until 1989 he was responsible for the art direction of Cappellini, while designing for a variety of brands including Cassina, Artemide, Driade, Moroso and Flos. Since 1998 he has been the artistic director of Minotti, coordinating all the company's collections as well as designing many Minotti showrooms around the world.
Now helmed by the third generation of the Minotti family, Rodolfo Dordoni guarantees the modern-classic aspect of the portfolio while collaborations with designers including Frenchman Christophe Delcourt and Japan's nendo bring in fresh perspective.