Scandinavian values meet Italian tradition in Fynn, a project created by combining fine cabinet-making in the wooden elements and sophisticated upholstering with fabric or saddle-hide. The signature element of the Fynn seats is the armrest, elongated and slightly curved, rounded and smooth to the touch, 100% handmade. Its precise, well-defined line identifies the whole family of seats, in the two Fynn and Fynn Saddle-Hide versions. The Fynn armchair and little armchairs feature an ultra-lightweight aesthetic with a simple structure in ash wood with Liquorice colour stained finish.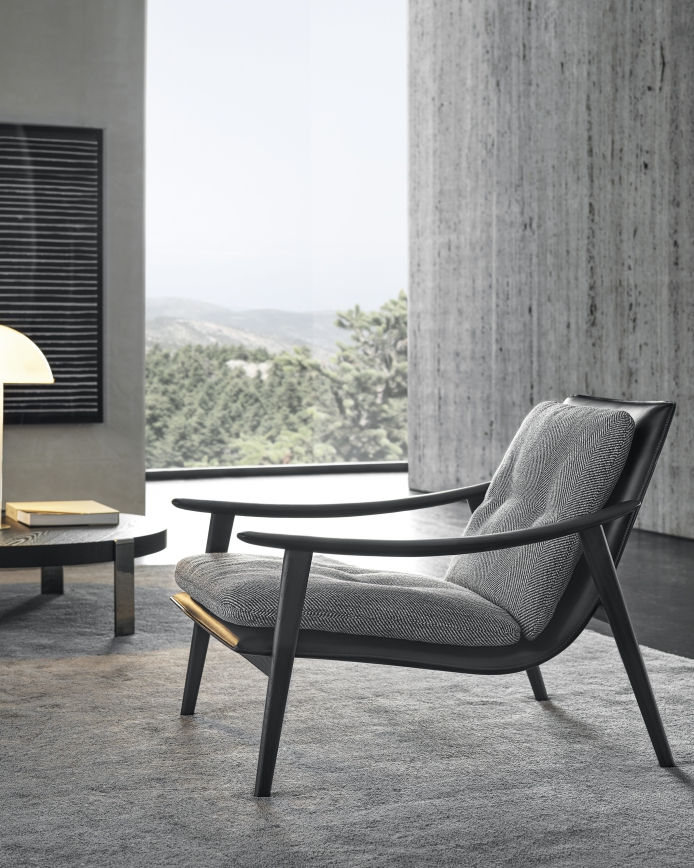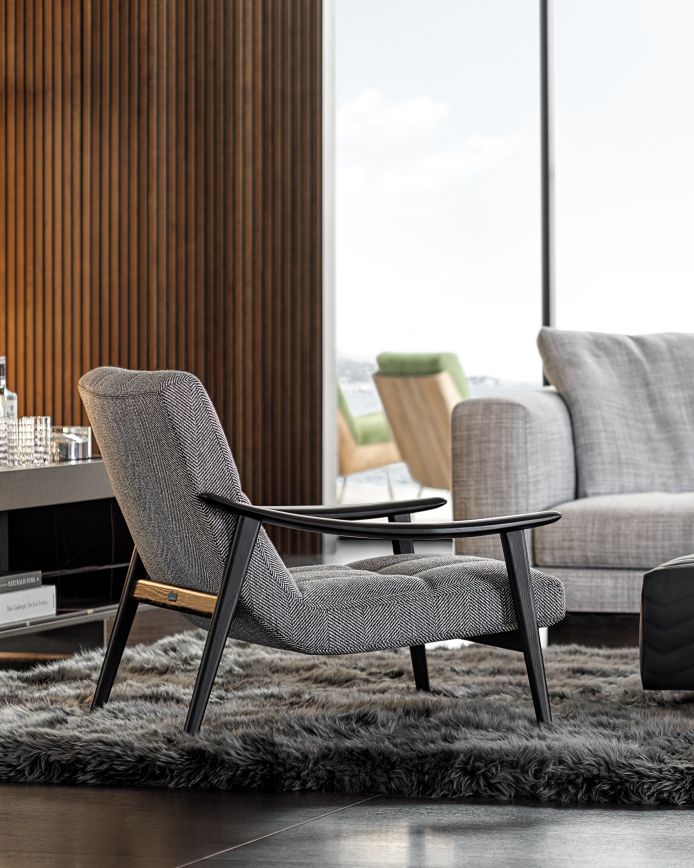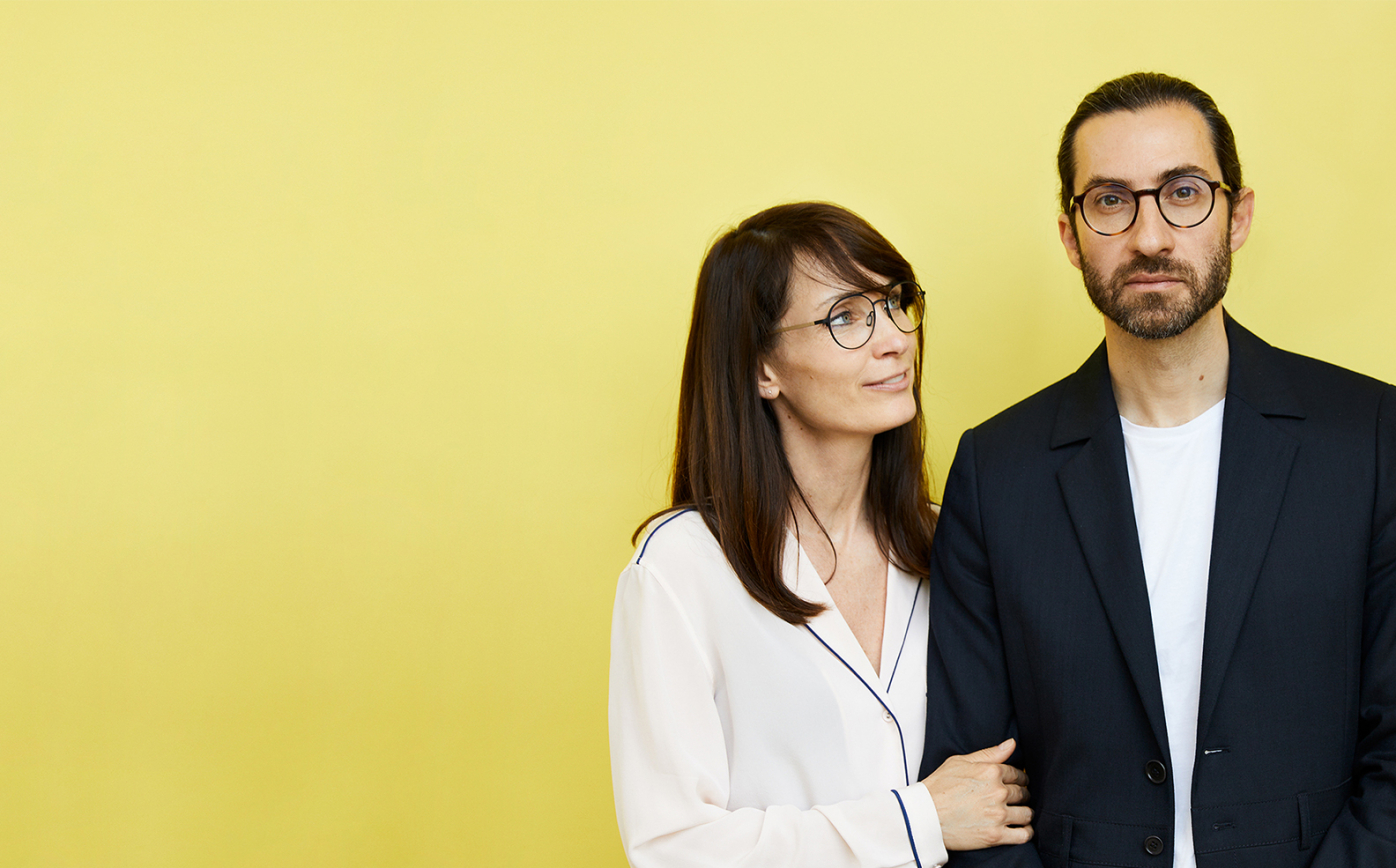 GamFratesi Studio was established in 2006 by the Danish architect Stine Gam (b. 1975) and the Italian architect Enrico Fratesi (b.1978). Drawing on classic Danish furniture and craft tradition as well as the timeless Italian intellectual and conceptual approach, they create furniture that respectfully reflects history while evoking modern narratives rich in symbols and associations, often expressed in a minimalist idiom.
Now helmed by the third generation of the Minotti family, Rodolfo Dordoni guarantees the modern-classic aspect of the portfolio while collaborations with designers including Frenchman Christophe Delcourt and Japan's nendo bring in fresh perspective.