The Fil Noir chairs take their name from thread – an unmistakable sign of continuity. The thread, or tube, that actually makes up the body and substance of the chair – not only outlines its silhouette, but also supports and envelops it. A thread that expresses a core decision in the choice of material.
Metal tubing painted matte black. A choice of absolute austerity that is softened by the rings with polished Gold finish that set off the corners of the chair, adding a note of decorative contrast to the stark formality of the structure. How to harmoniously blend form and function is the quest that led to the creation of a backrest with an enveloping shape and a comfortable seat, both with metal structure encased in polyurethane foam. The internal cushion has a structure in flexible thermoformed material and polyurethane foam that lends added comfort to the backrest.
Such painstaking construction details confirm the high degree of tailoring know-how achieved by the company over time and strengthen the perception of a product known for its high level of craftsmanship.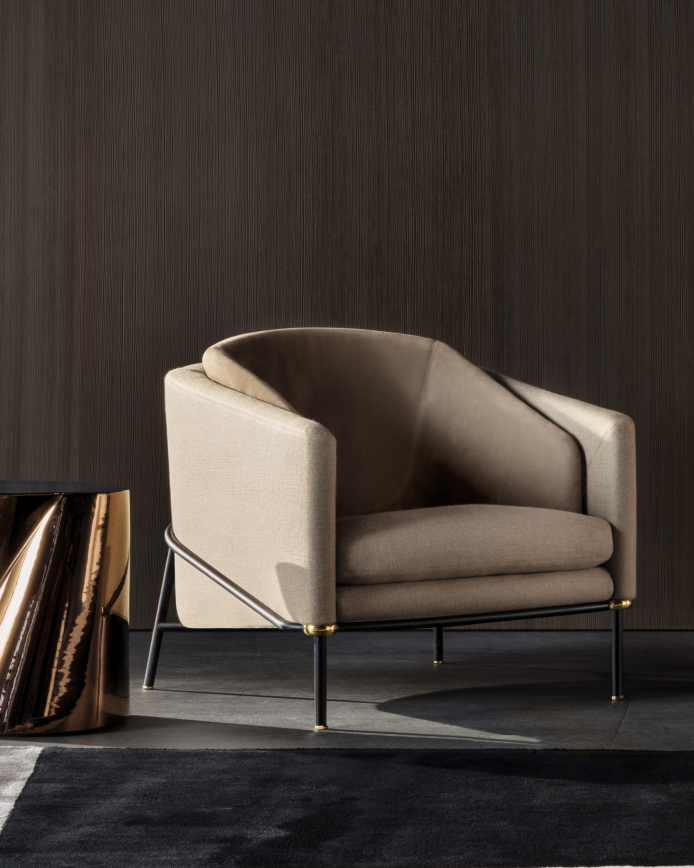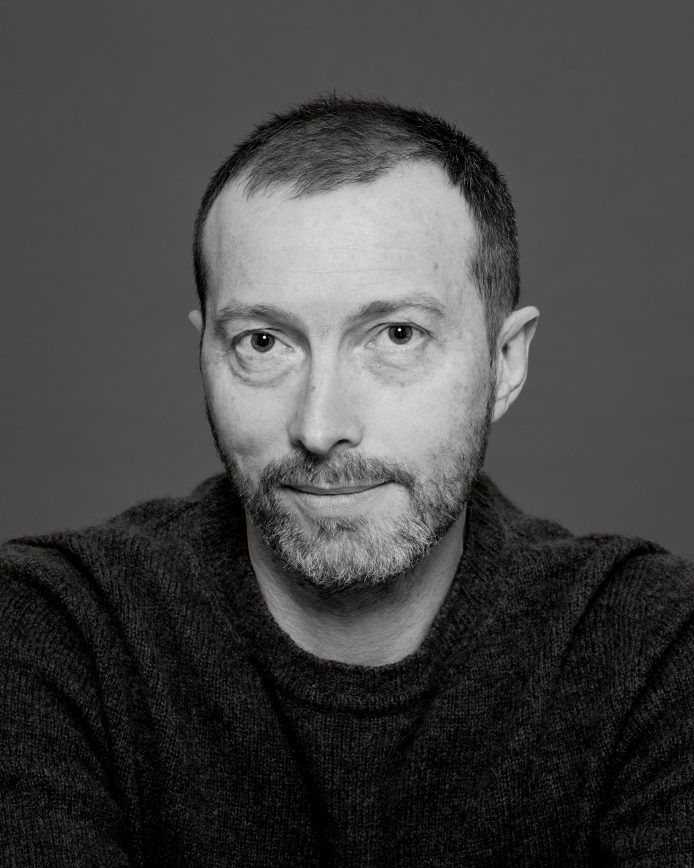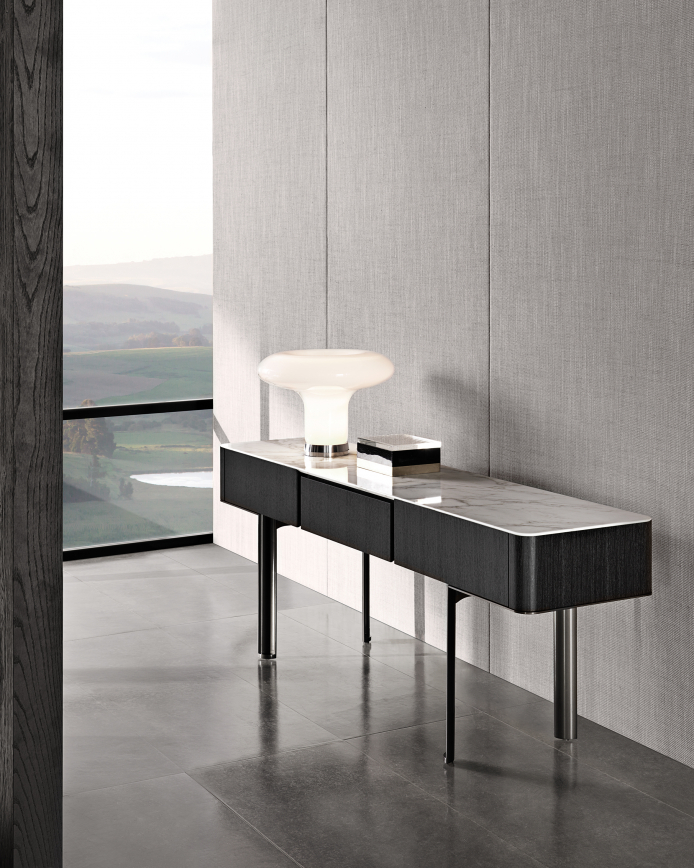 Christophe Delcourt (b. 1966) is a self-taught designer and interior architect known for finely crafted furniture and lighting in the tradition of French artisanat. His work is of an extreme elegance, relying on natural materials for their ability to give form to depth and emotion. As well as designing under his own name, he also collaborates with brands including Roche Bobois, Ligen Roset and Minotti.
Now helmed by the third generation of the Minotti family, Rodolfo Dordoni guarantees the modern-classic aspect of the portfolio while collaborations with designers including Frenchman Christophe Delcourt and Japan's nendo bring in fresh perspective.