The apparent formal simplicity of Darren and its rational, accurate design conceal a piece that is far more complicated and intricately structured than meets the eye. The central element in Moka-coloured ash wood features a shelf closed in on three sides, lined with Malt-coloured satin finish aluminium strips, and stands on a base in the same finish.
The glossy Clay-coloured painted doors are opened with a handle in metal to match the top of the unit, fashioned out of the strip used to finishes their top edge. 
Darren comes in a range of different sizes, with items for a variety of uses that make up a vast line, from dining room units to living room cabinets, from chests of drawers to bedside tables.
With the luxurious finishes of its materials and the meticulous attention to detail of its processing techniques, Darren is a contemporary example of furniture made with superior quality craftsmanship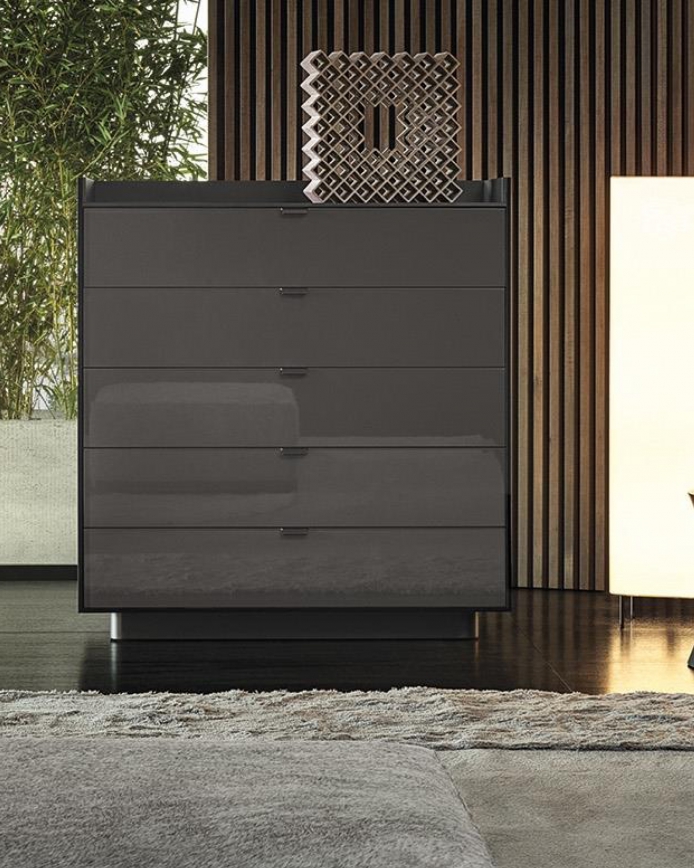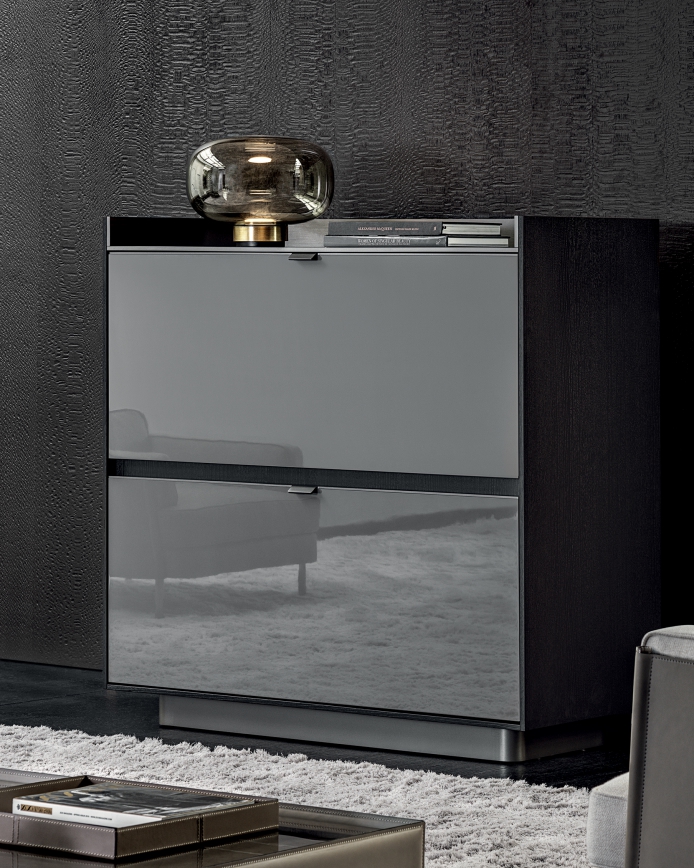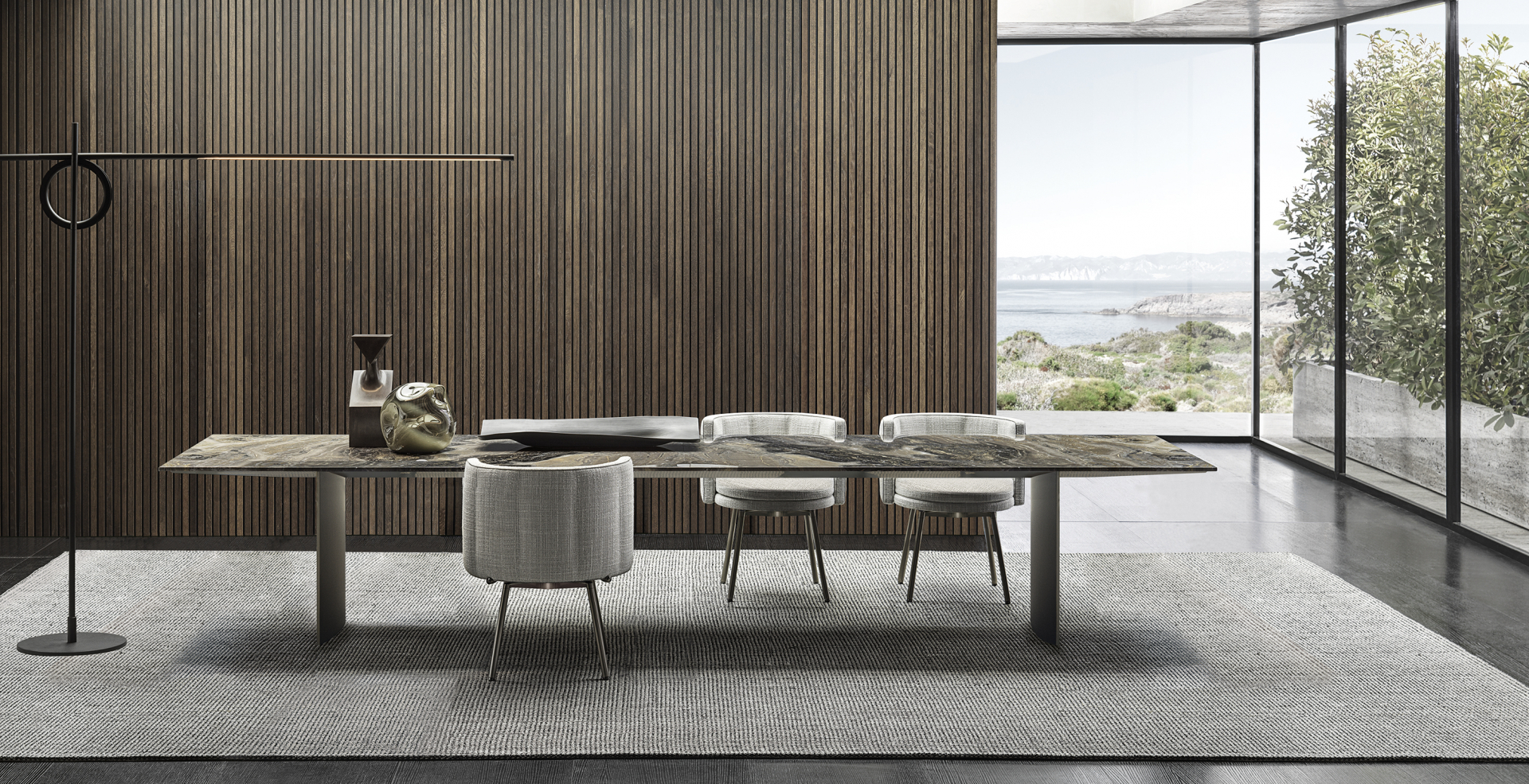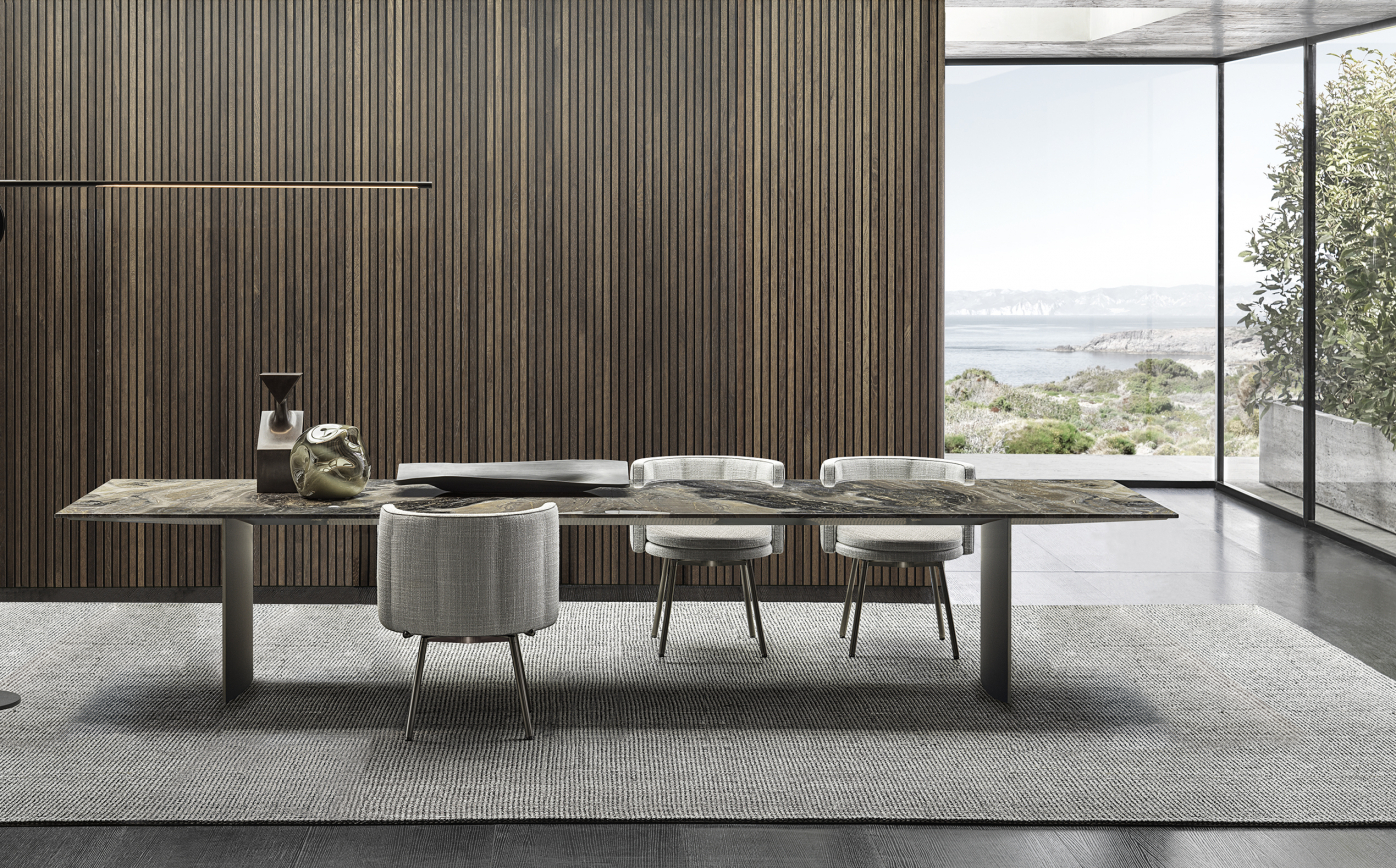 Now helmed by the third generation of the Minotti family, Rodolfo Dordoni guarantees the modern-classic aspect of the portfolio while collaborations with designers including Frenchman Christophe Delcourt and Japan's nendo bring in fresh perspective.