The collection of Reeves seating elements comes with a full-blown personality and was developed to establish a lively, meaningful conversation with the many accessories from the 2016 Collection, especially when paired with the Bellagio "Lounge" tables to create innovative and unique living spaces.
The Reeves family comprises numerous chairs, each of which was specifically designed for a particular setting, in terms of both use and style.
The carefully-engineered proportions of the elements in the Reeves series allow these products to be seamlessly integrated into residential and hospitality settings, like lounge areas, waiting rooms, corporate offices and boutiques.
Generously inviting shapes, expertly-crafted tailoring and sophisticated details inform the Reeves "Lounge" sofa, the sofa whose personality is worthy of center stage in any living room.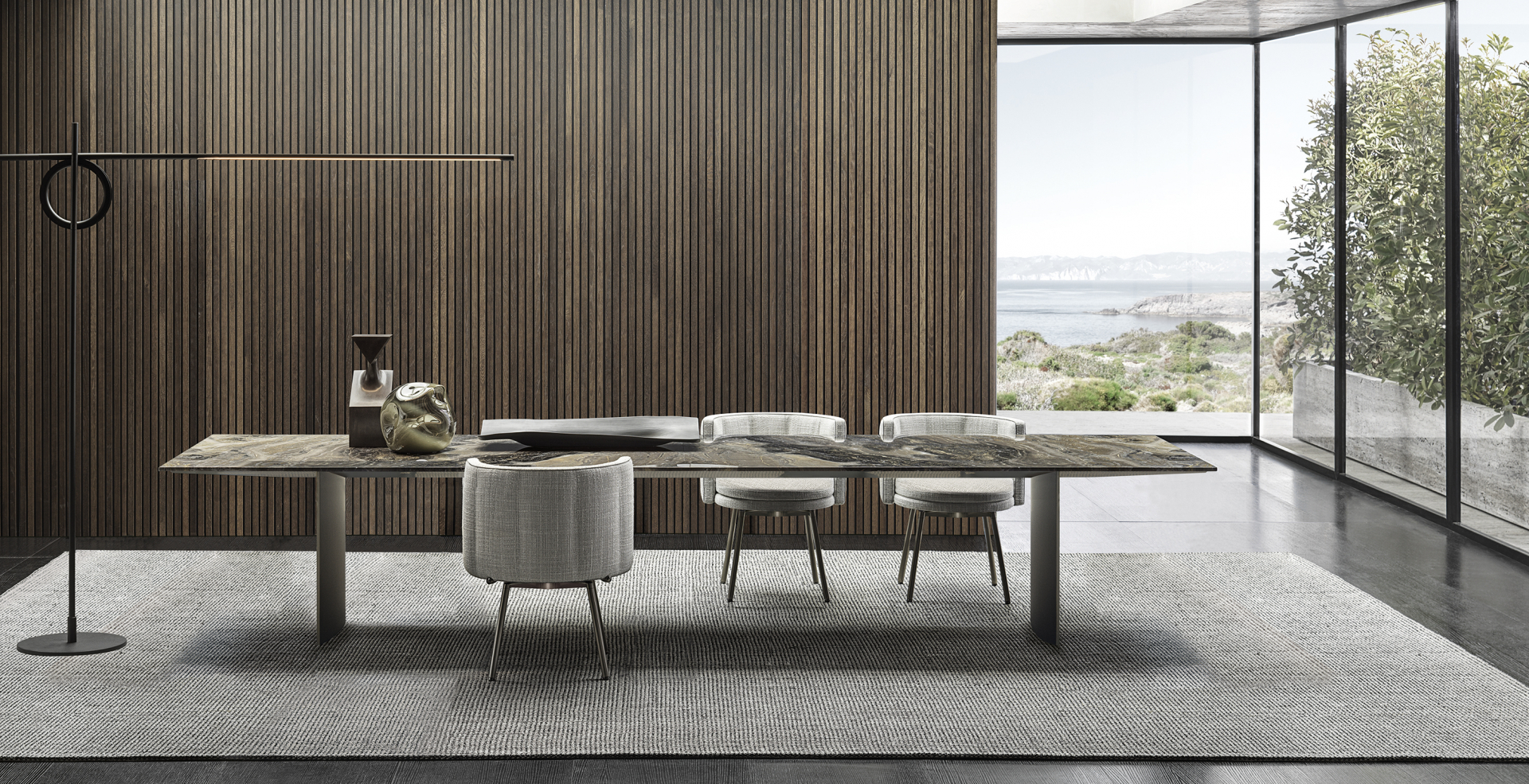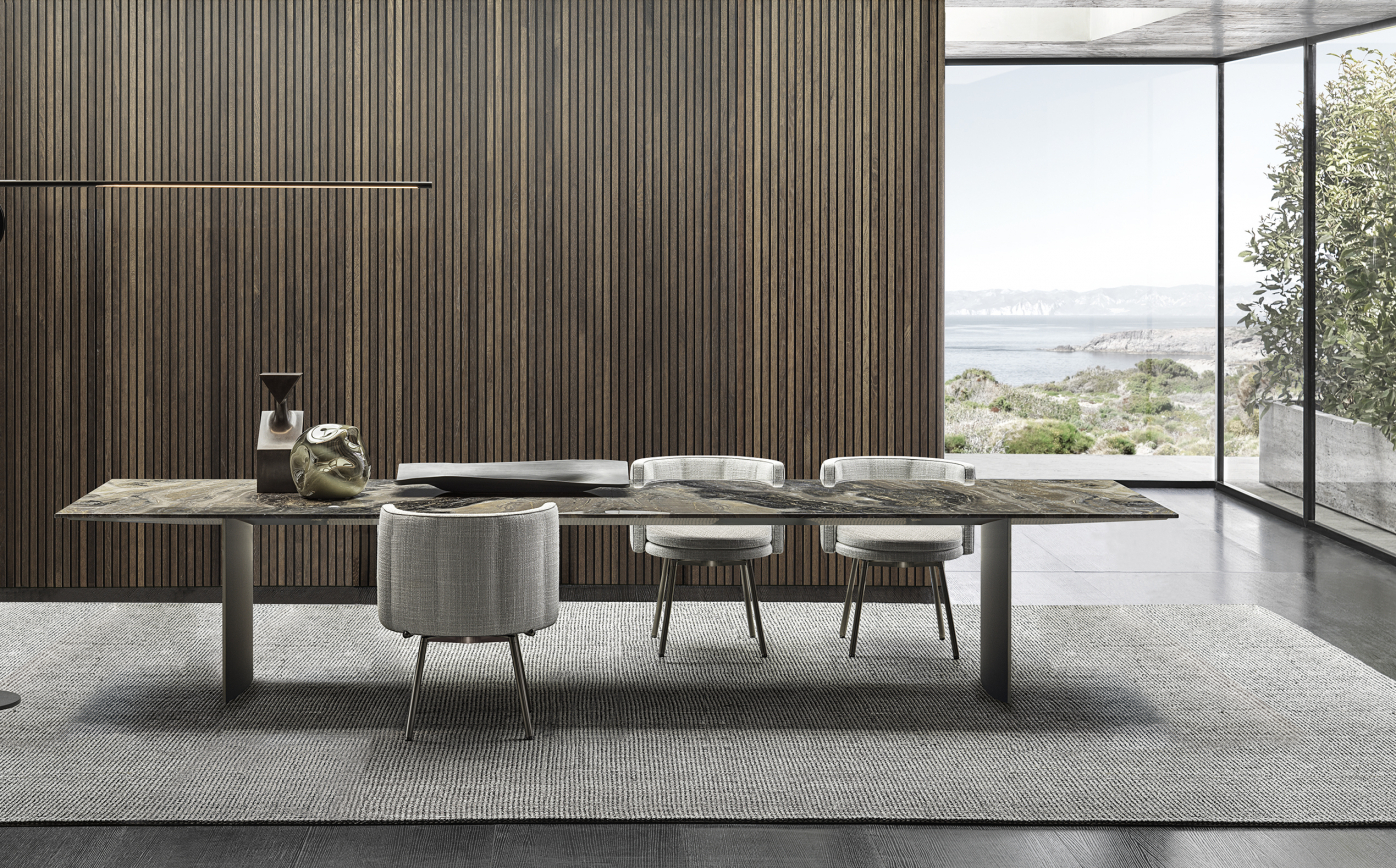 Now helmed by the third generation of the Minotti family, Rodolfo Dordoni guarantees the modern-classic aspect of the portfolio while collaborations with designers including Frenchman Christophe Delcourt and Japan's nendo bring in fresh perspective.