The family of Bellagio "Lounge" tables expands to include new finishes for both the base and the top.
The base is in tubular metal with a glossy light Bronze painted finish, while the contoured top, available in the round and oval versions, is furnished in Sucupira veneer with stained Mink finish or in Bardiglio Nuvolato or Calacatta marble.
The sizes and finishes of the Bellagio "Lounge" tables were engineered to create unique, sophisticated pairings with the chairs in the 2016 Collection, particularly with the sofas and armchairs in the Creed series.
BELLAGIO  "LOUNGE" - BRONZE H 61
Top finishes:
- 20 mm. MDF, contoured, Sucupira veneer with stained Mink finish;
- 20 mm. Calacatta marble, contoured;
- 20 mm. Bardiglio Nuvolato marble, contoured.
The base comes with 5mm H foot pads in DELRIN® (heavy-duty plastic material) for use directly on floor. Also included are 15mm H replacement foot pads recommended for use on rugs.
Base: 80 mm. Ø Metal tube, with glossy Light Bronze painted anti-fingerprint finish and upper and lower plates with the same finish.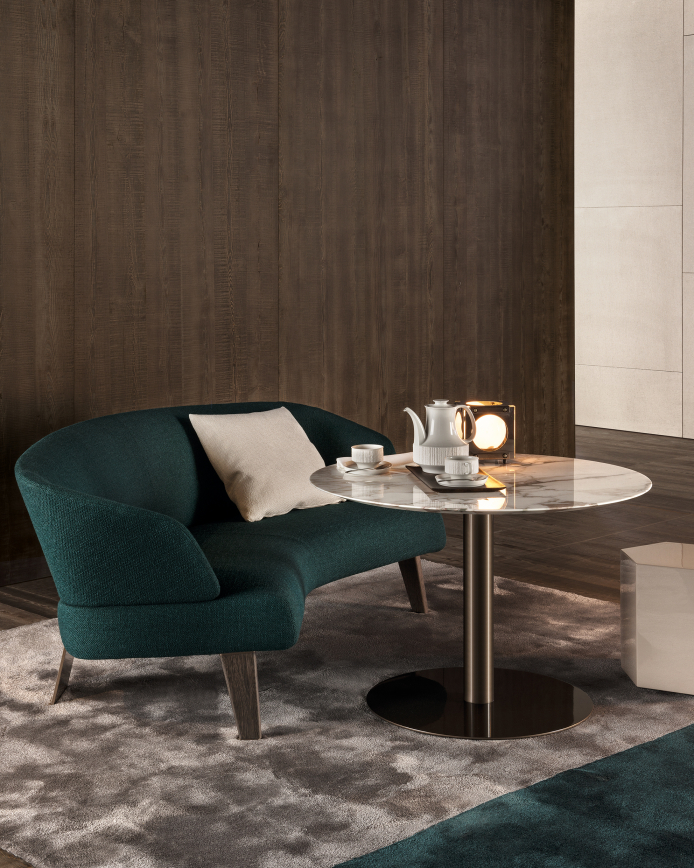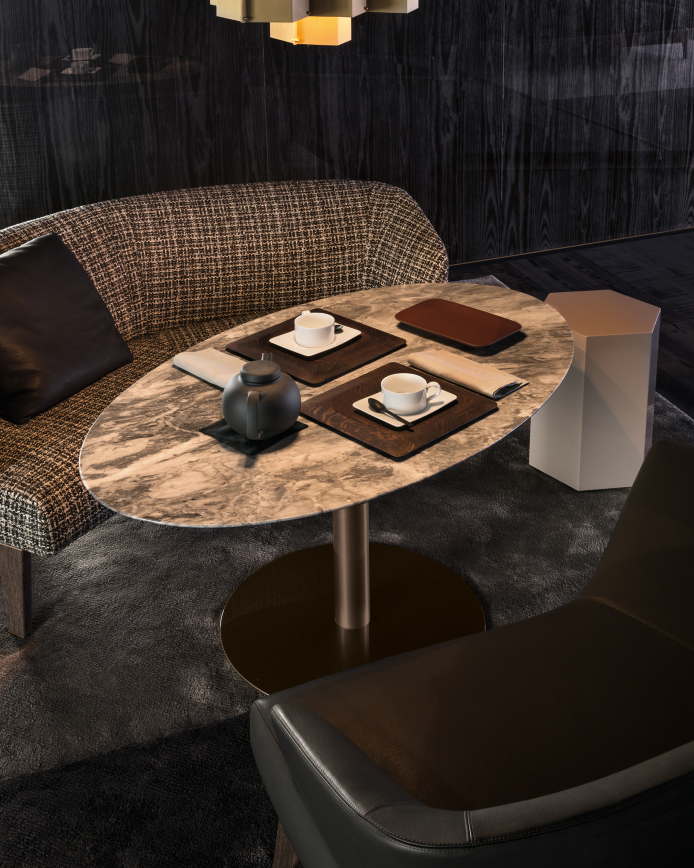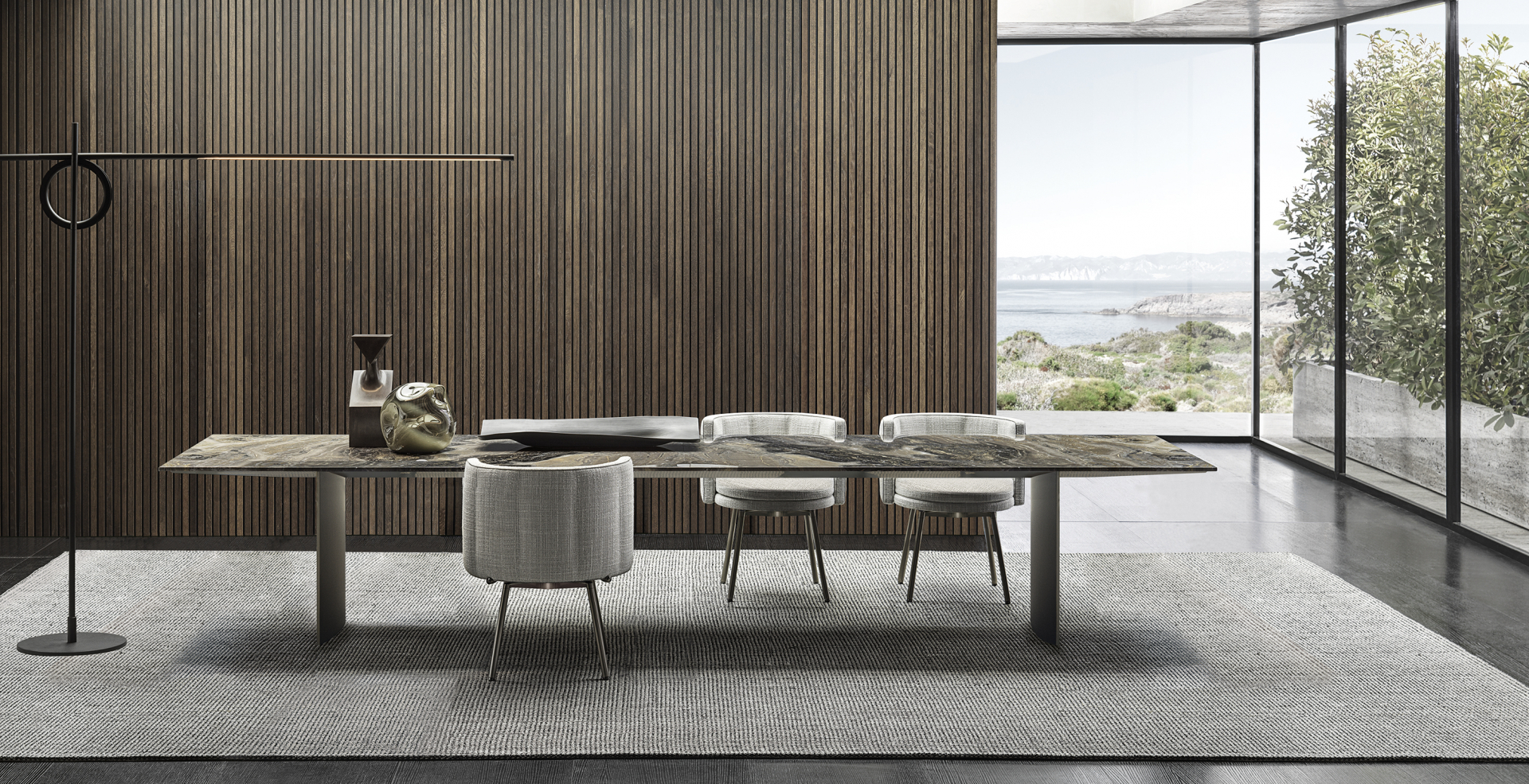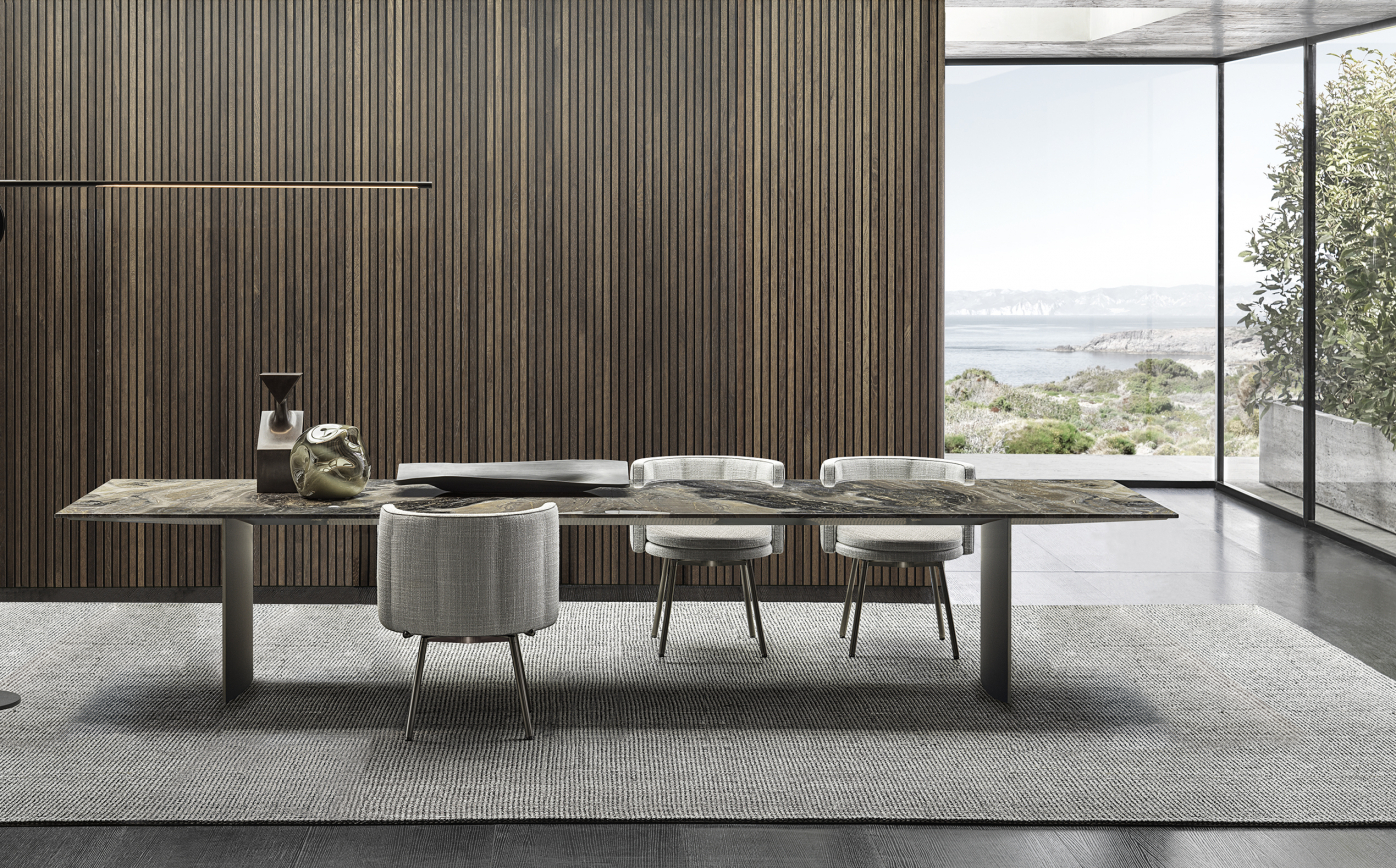 Now helmed by the third generation of the Minotti family, Rodolfo Dordoni guarantees the modern-classic aspect of the portfolio while collaborations with designers including Frenchman Christophe Delcourt and Japan's nendo bring in fresh perspective.