The fine craftsmanship inherent in the Aylon storage units emphasizes the poetically tactile qualities of wood and revisits the great cabinet-making tradition in a contemporary key.
The sophisticated workmanship that distinguishes the Aylon family of cabinets traces back to the heritage of cabinet-making typical of Italy's Brianza area.  The sleek shapes combine with a taste for refined details, like the unusual workmanship on the doors, created through the use of turned strips of solid oak, with open pore moka colour lacquer finish, set into an elegant metal frame with a matt pewter colour finish.
The meticulous attention focused on each construction detail is also evident in the hinges, crafted from an exclusive Minotti studio design.  The hinges can be adjusted for height, width and depth and allow the doors to open 190 degrees.  The structure comes in glossy lacquer sand, clay or granite finish.  The Aylon series includes two sideboards, a cupboard and a living-space unit featuring a clever play of shapes, with a lateral projecting storage element.
The interior fittings for each element were carefully designed to respect the function served by each piece.  The cupboard was crafted for placement in the dining room and the luxurios interior fittings are exquisitely suited to this use - opening the door turns on the LED strip lights positioned in the upper shelf for storage glasses and a pull out shelf covered in saddl-hide, a cutlery drawer also covered in saddle-hide, and two generously-sized drawers designed to hold plates and other tableware items. 
The sideboards are available in two sizes - with a centre drawer and two side doors, or with two drawers and two side doors, nestled inside the drawers is a saddle-hide covered cutlery tray.  The structural base of the Aylon Storage units, which rests on sleek, sophisticated metal blades with glossy pewter colour finish, was reinforced to ensure the utmost stability of each piece.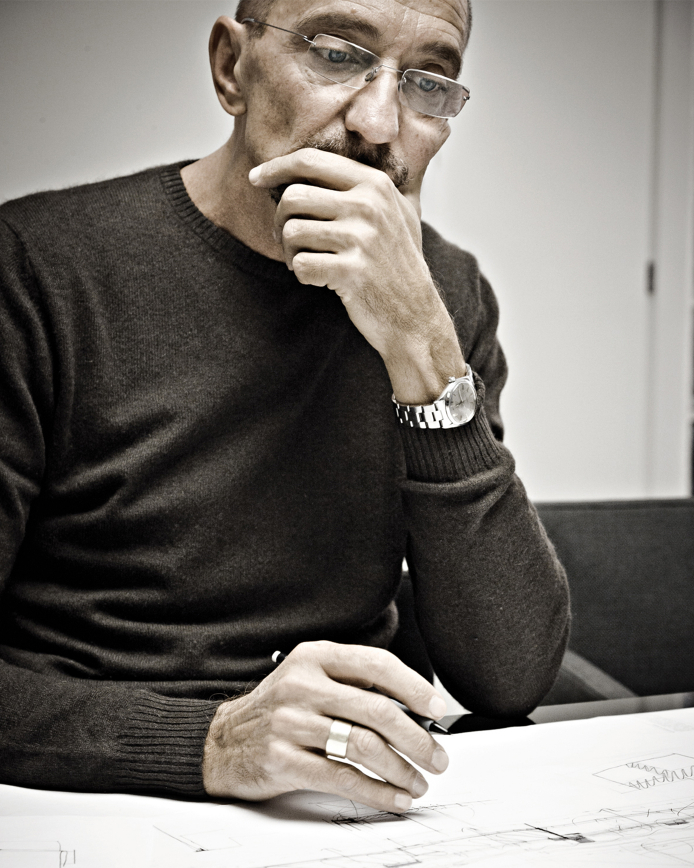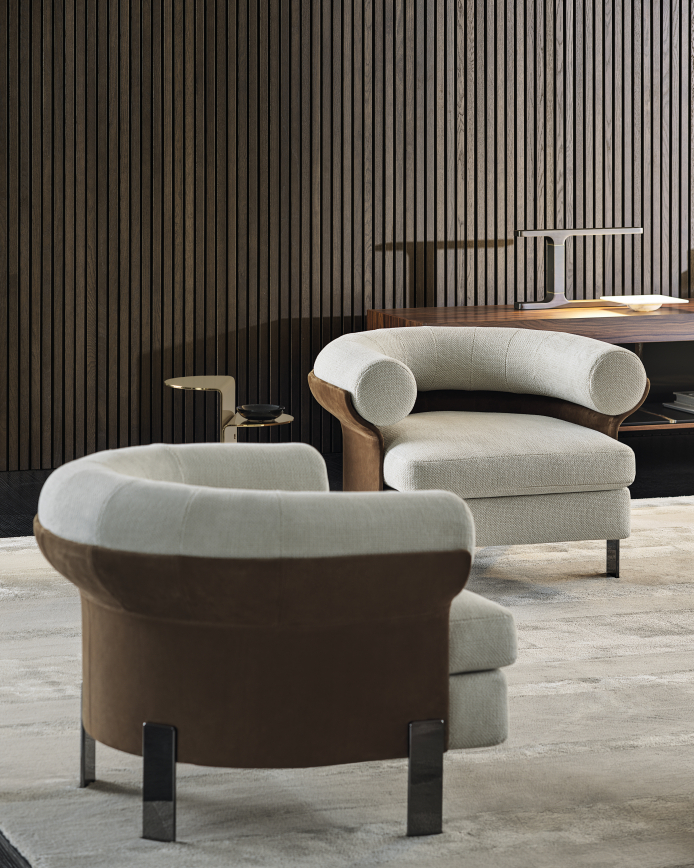 Born in Milan in 1954, Rodolfo Dordoni graduated as an architect in 1979 and until 1989 he was responsible for the art direction of Cappellini, while designing for a variety of brands including Cassina, Artemide, Driade, Moroso and Flos. Since 1998 he has been the artistic director of Minotti, coordinating all the company's collections as well as designing many Minotti showrooms around the world.
Now helmed by the third generation of the Minotti family, Rodolfo Dordoni guarantees the modern-classic aspect of the portfolio while collaborations with designers including Frenchman Christophe Delcourt and Japan's nendo bring in fresh perspective.