With its modern vibe and reassuring, sophisticated colour, the Avery rug elegantly furnishes outdoor spaces. The Avery rug stands out for its woven mesh structure, made with special looms that are exclusively custom-engineered for Minotti. It is the result of a semi-artisanal crafting process, which involves assembling strips of material sewn with high tenacity yarn. The acrylic fibre used to make it respects and enhances its characteristics of permeability, breathability and suitability for humid environments.
It is available in the original colours Dark Brown, Bronze and Cord, with the addition of Terracotta, Bamboo and Petroleum in 2022. The standard measurements and shapes support an extensive variety of design requirements, ranging from the square, round and rectangular shapes to versions with personalised dimensions.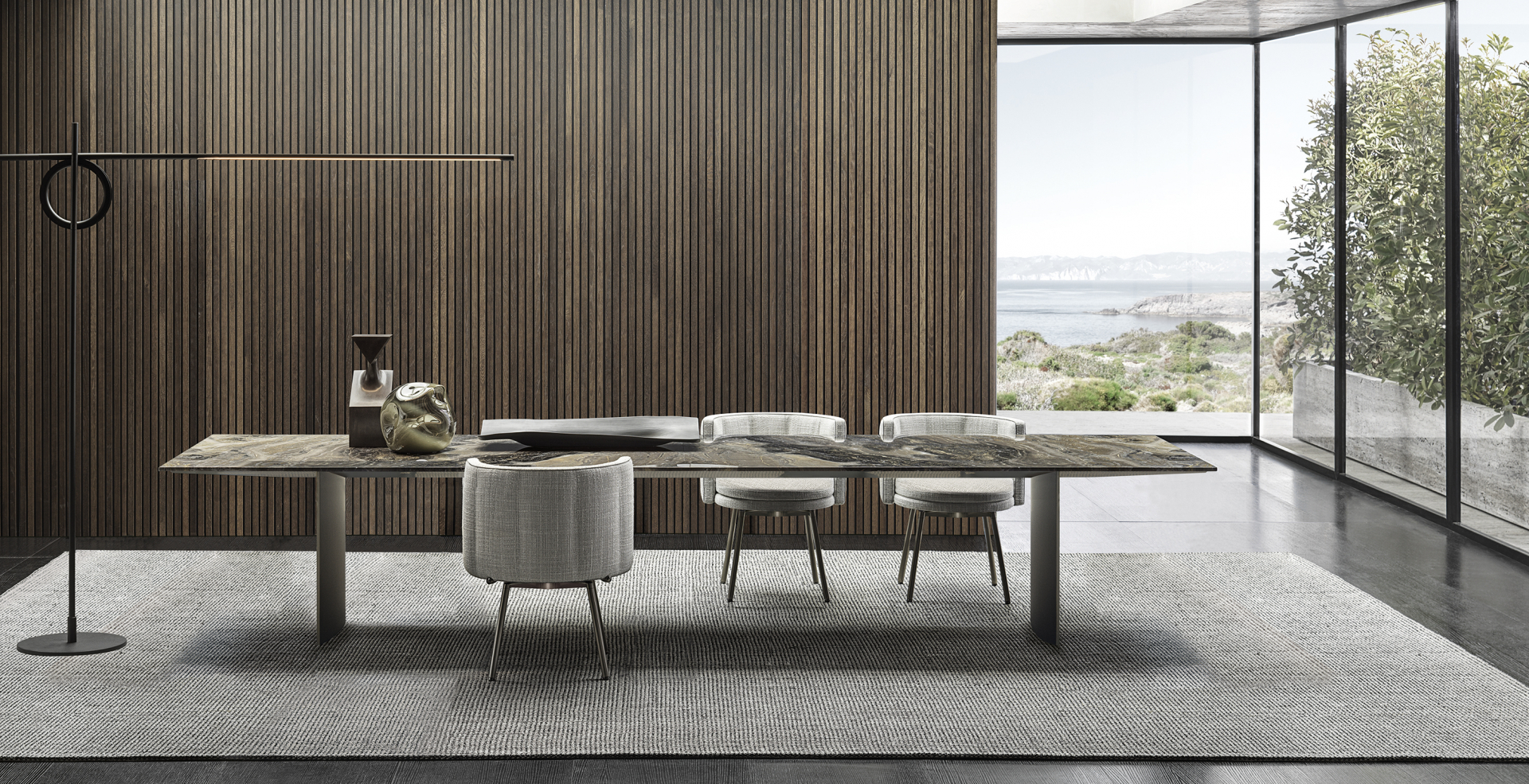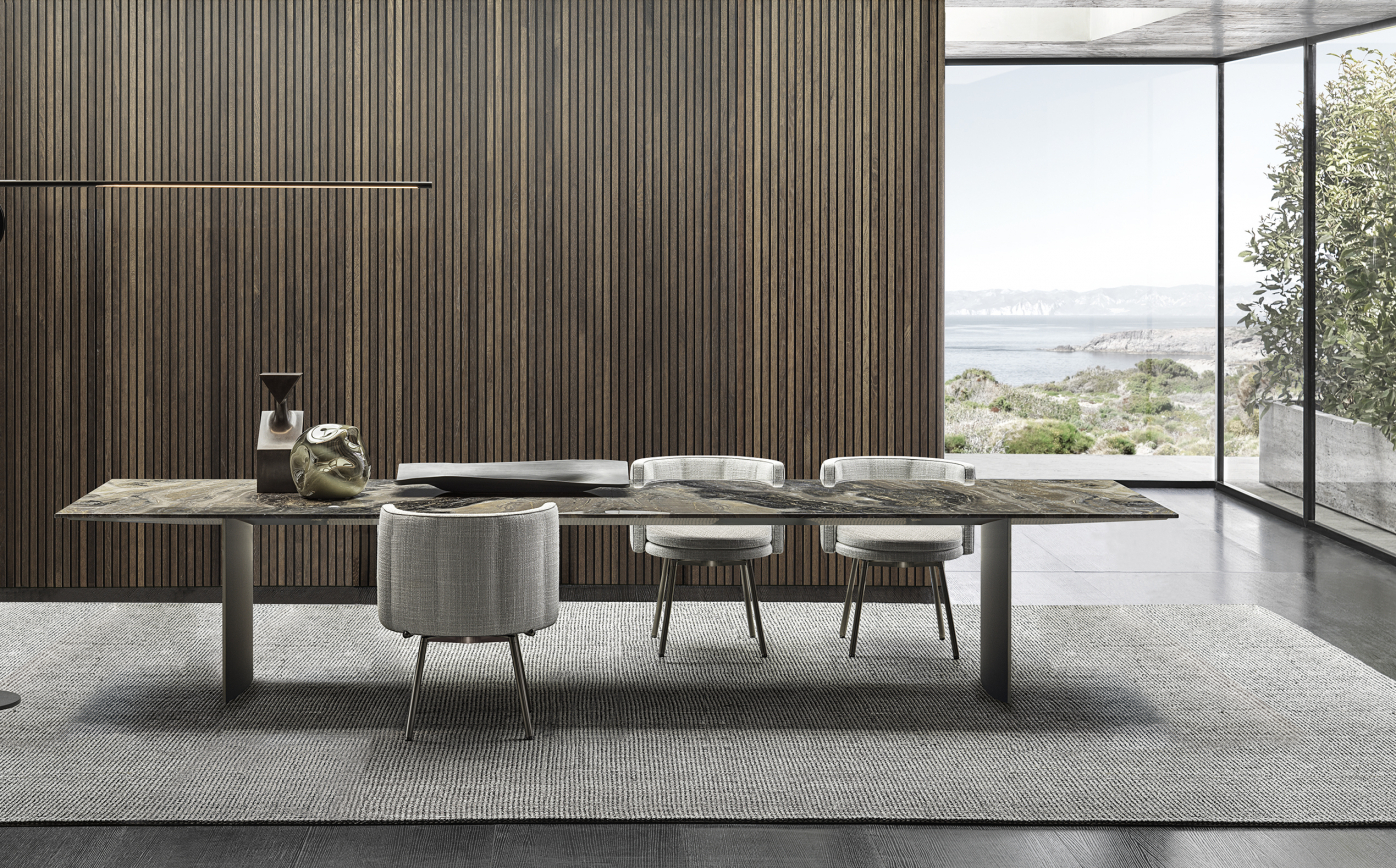 Now helmed by the third generation of the Minotti family, Rodolfo Dordoni guarantees the modern-classic aspect of the portfolio while collaborations with designers including Frenchman Christophe Delcourt and Japan's nendo bring in fresh perspective.