The sleek design of Alison Iroko Outdoor, with its simple squared-off lines, finds its ultimate expression in the choice of Iroko heartwood for its exposed frame. Its warm colour and smooth touch lend the frame a bold look and play up the architectural details. The clean lines of the frame are matched by the seat, back and armrest cushions that share the same square shape, but are generously padded. A new collection of exclusive fabrics available in sophisticated colours and textures, lends a crisp, lively note to the Alison Iroko Outdoors Sofas. The stainless steel feet are set into slots in the wood eliminating direct contact between the wood and the outdoors as a safeguard the elements.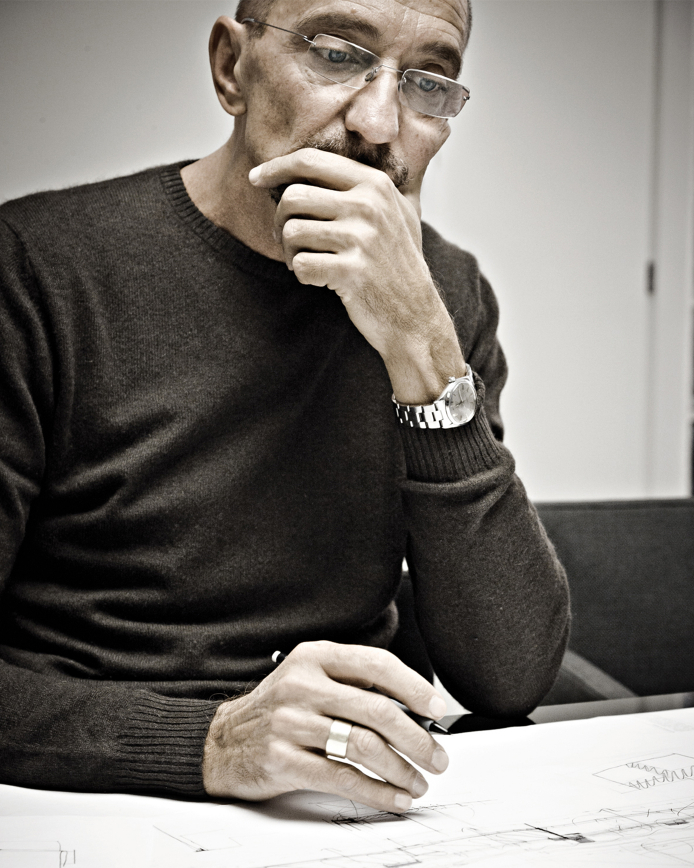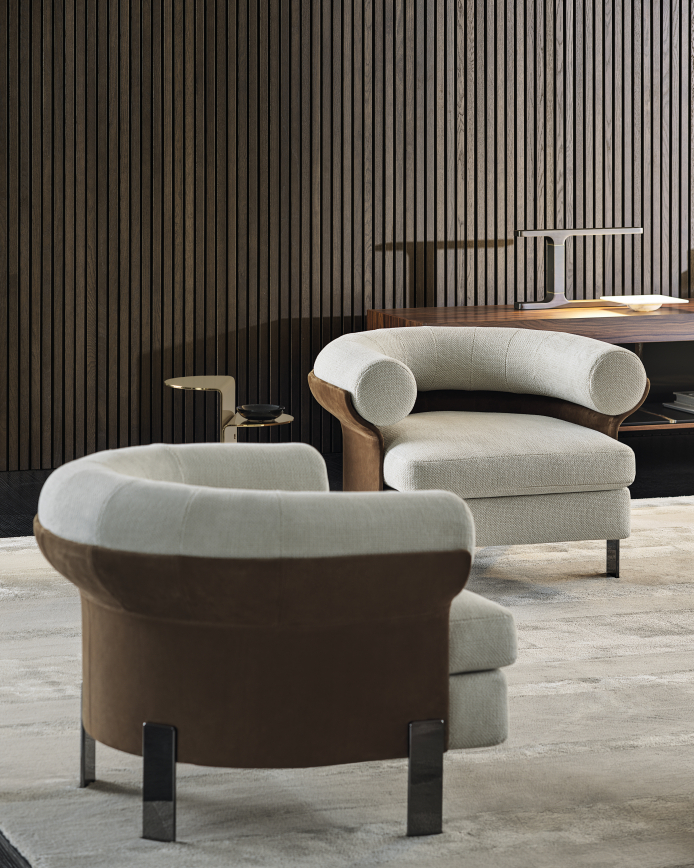 Born in Milan in 1954, Rodolfo Dordoni graduated as an architect in 1979 and until 1989 he was responsible for the art direction of Cappellini, while designing for a variety of brands including Cassina, Artemide, Driade, Moroso and Flos. Since 1998 he has been the artistic director of Minotti, coordinating all the company's collections as well as designing many Minotti showrooms around the world.
Now helmed by the third generation of the Minotti family, Rodolfo Dordoni guarantees the modern-classic aspect of the portfolio while collaborations with designers including Frenchman Christophe Delcourt and Japan's nendo bring in fresh perspective.