The sophisticated elegance that distinguishes the interior decor designs in the 2014 collection is inherent to the outdoor series and highlights the continuity and consistency of the brand's own style. An exclusive new finish- a rich shade of brown- lends and even more sophisticated edge to the Alison "Dark Brown" outdoor seating system and facilitates the creation of elegant pairings with the new fabrics in the art life-scape 02 collection, bringing a stylishly modern note to the outdoor series, as well.
The Alison "Dark Brown" outdoor sofa is raised off the ground on 3,5 cm high anodised aluminium blocks, groove-mounted and stained the same colour as the wood, to prevent direct contact with the paving and thus protect the frame from moisture. In the new seating system, even the cushions have been redesigned to convey the air of casual elegance that sets Alison "Dark Brown" outdoor apart. Specifically, the cushions have been made softer, thanks to the use of new inserts in high resilience variable- density polyurethane foam, sheathed in Eco-friendly water-repellent fibre.
It is highly recommended to use the rain covers – not only during the winter months to maintain its perfect condition.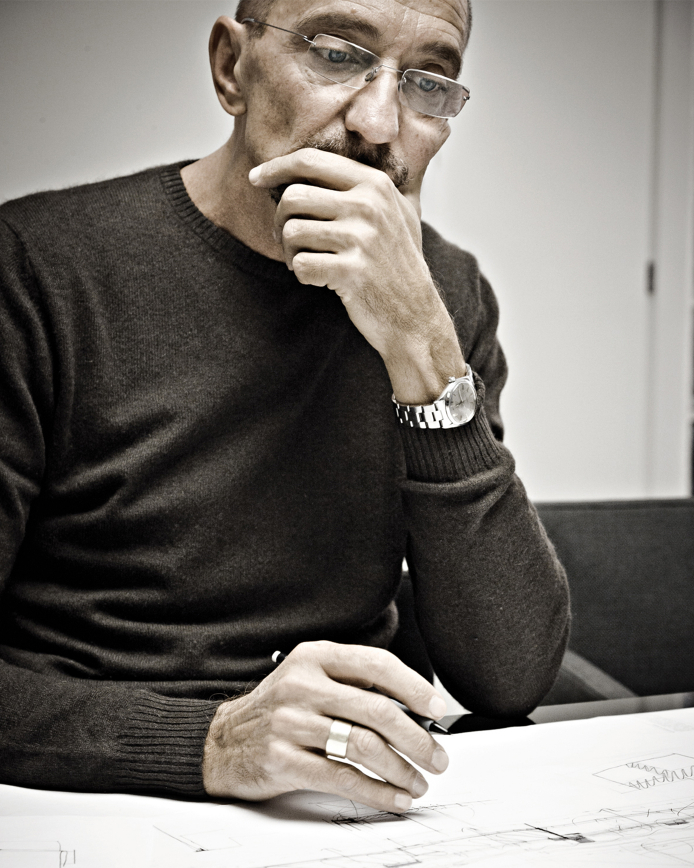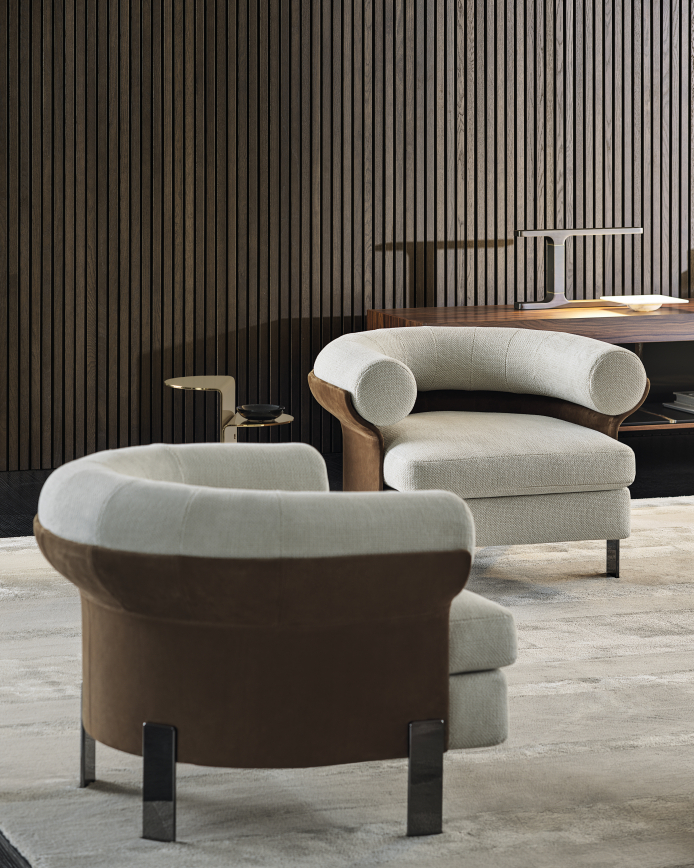 Born in Milan in 1954, Rodolfo Dordoni graduated as an architect in 1979 and until 1989 he was responsible for the art direction of Cappellini, while designing for a variety of brands including Cassina, Artemide, Driade, Moroso and Flos. Since 1998 he has been the artistic director of Minotti, coordinating all the company's collections as well as designing many Minotti showrooms around the world.
Now helmed by the third generation of the Minotti family, Rodolfo Dordoni guarantees the modern-classic aspect of the portfolio while collaborations with designers including Frenchman Christophe Delcourt and Japan's nendo bring in fresh perspective.