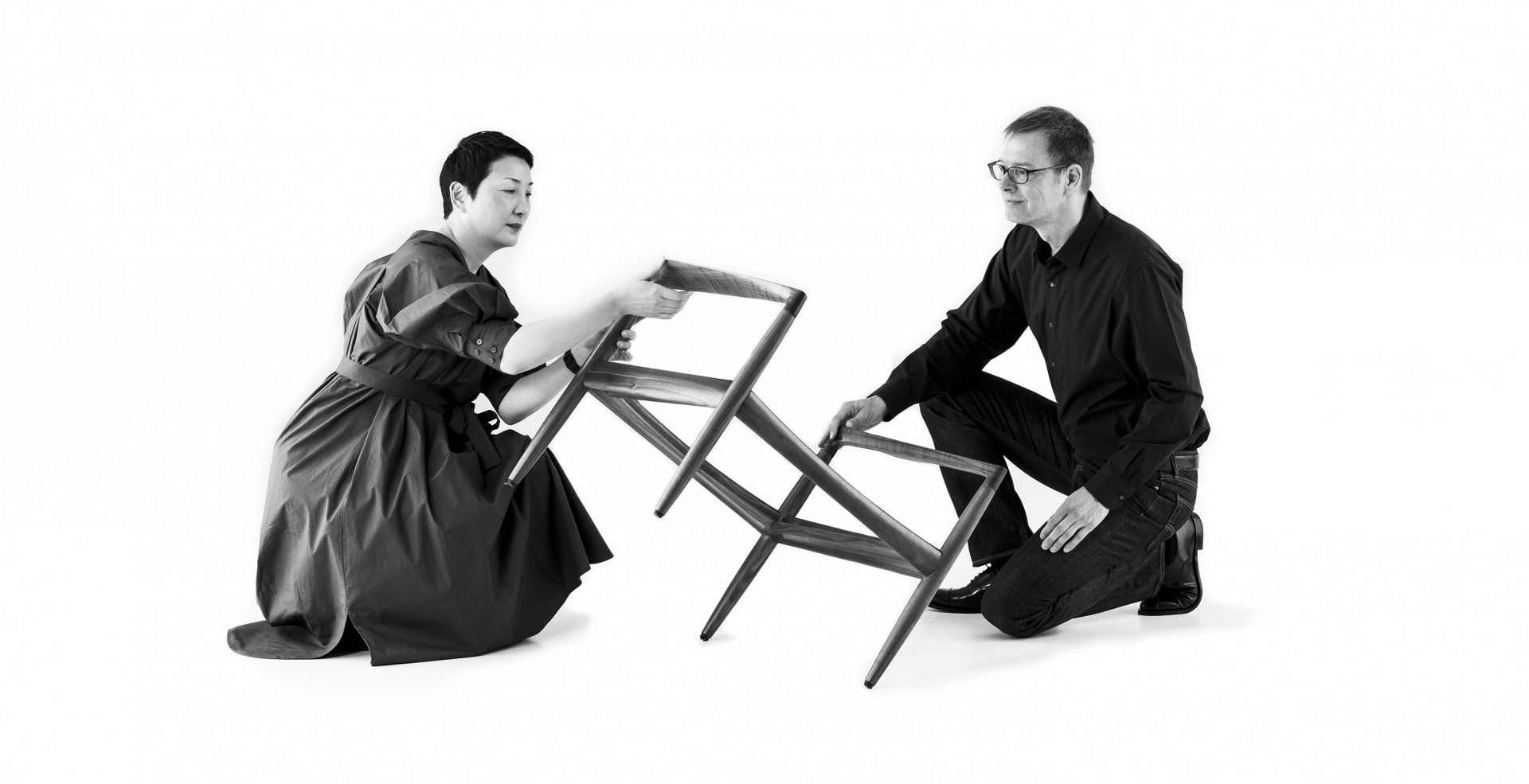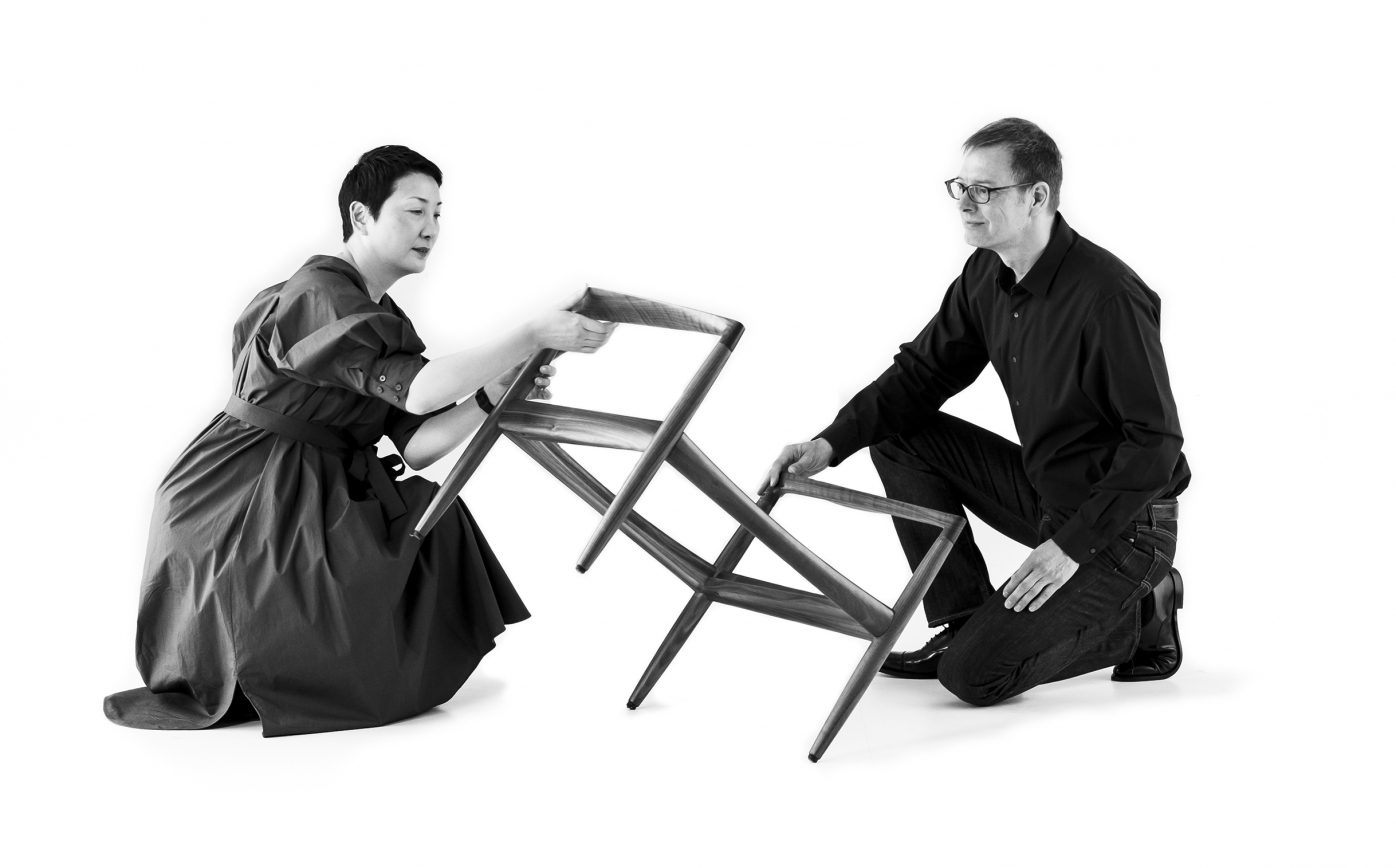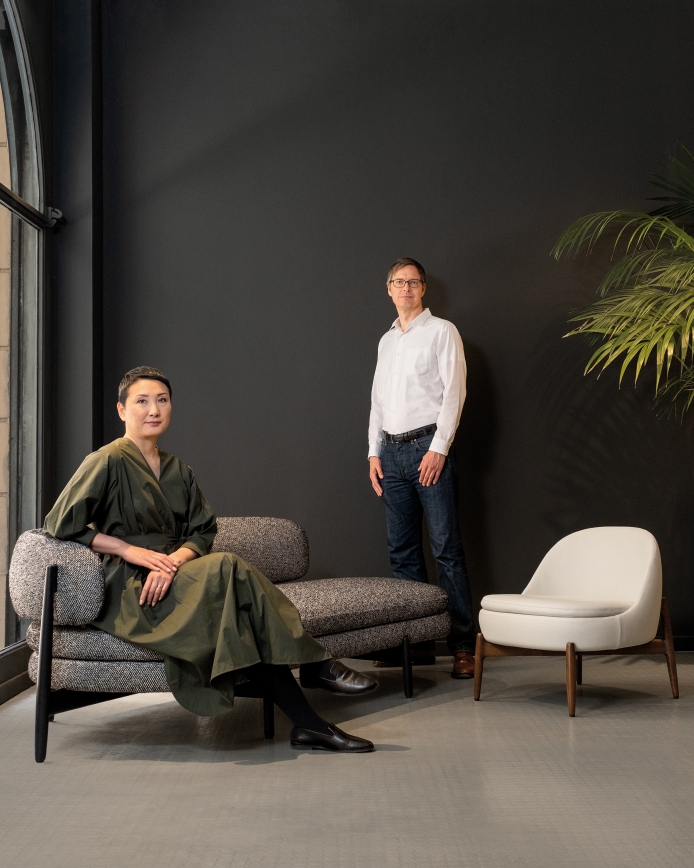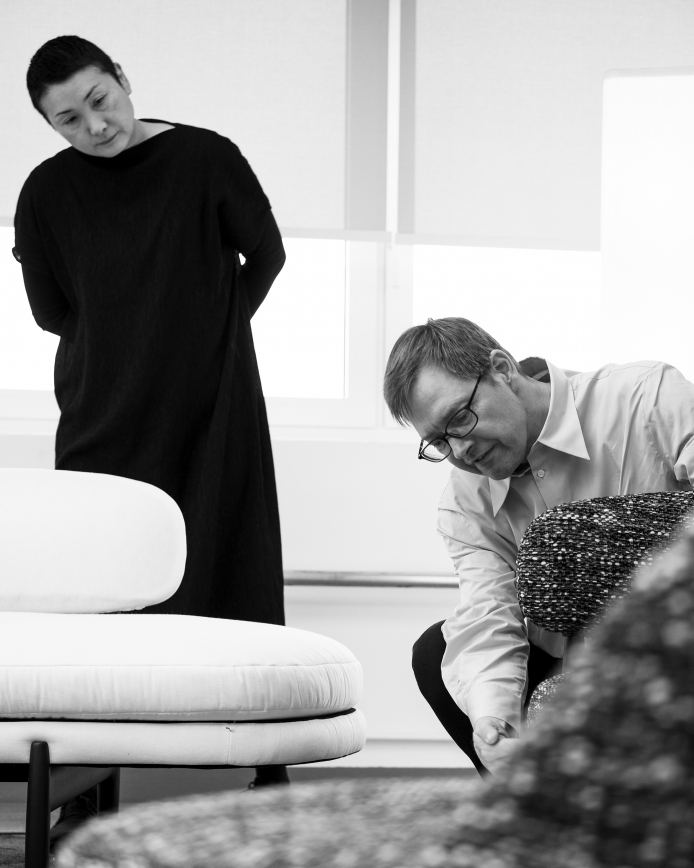 INODA+SVEJE is a design duo comprising Kyoko Inoda (Japan) and Nils Sveje (Denmark). Inoda studied architectural design at ISAD in Milan. Sveje graduated from the Royal Danish Academy of Fine Arts, School of Architecture in Copenhagen. INODA+SVEJE was founded in 2000 in Copenhagen and now located in Italy from 2013. They have developed a harmonious and sensitive approach applied to both the design process and the resulting form and aesthetics, first as traditional designers, and consultants in the fields of medical and renewable energy before concentrating on artisan products and fine furniture.
The design details follow a naturalistic approach to details, resulting in smooth lines and rounded corners, in this regard artisan process and user ergonomics comes before style and shape of the furniture. The same way natural laws shape the world around us the design reflects the processes and techniques involved in its creation and use, and as such bears references of modern Scandinavian furniture as well as Japanism, rich in details but never ornamented.
INODA+SVEJE have received significant awards including 2005 IFDA bronze (DT3Dining table), 2010 Seoul Cycle Design Competition/Grand prize winner (Bike 2.0), 2010 Good Design Award, Japan 2010 (Comodo stool), 2011 IF Product Design Award, Gold (DC09 dining chair) and 2013 Design for Asia, Silver (DC10 dining chair).