A key element that pulls together the various pieces in a room, the rug plays an increasingly important role in contributing to the creation of a warm, inviting living space.
The Minotti Rugs Collection is constantly updated through the addition of new shades of colour. The 2012/collection introduces Dibbets Rainbow, a rug with an unusual, yet refined blend of colours for a softly nuanced effect. The creation of Dibbets Rainbow was inspired by the properties of lyocell - fibres with an amazing ability to reflect light and accept dye of any colour. The main feature of the rug is the shading that mixes various colours vertically throughout its length. The carpet can be made to measure.
The nuanced effect is achieved by mixing various colors: White, Ecru, Grey and Pewter for "Arctic" Dibbets Rainbow; Rust, Petroleum and Ecru for "Forest" Dibbets Rainbow.
Carpet made from 100% Lyocell, hand-crafted according to the manual tufting method. The upper layer is made of polyester; whereas the lower layer is treated with natural, prevulcanized, anti allergenic latex. Overall weight: 6.5 kg square metre.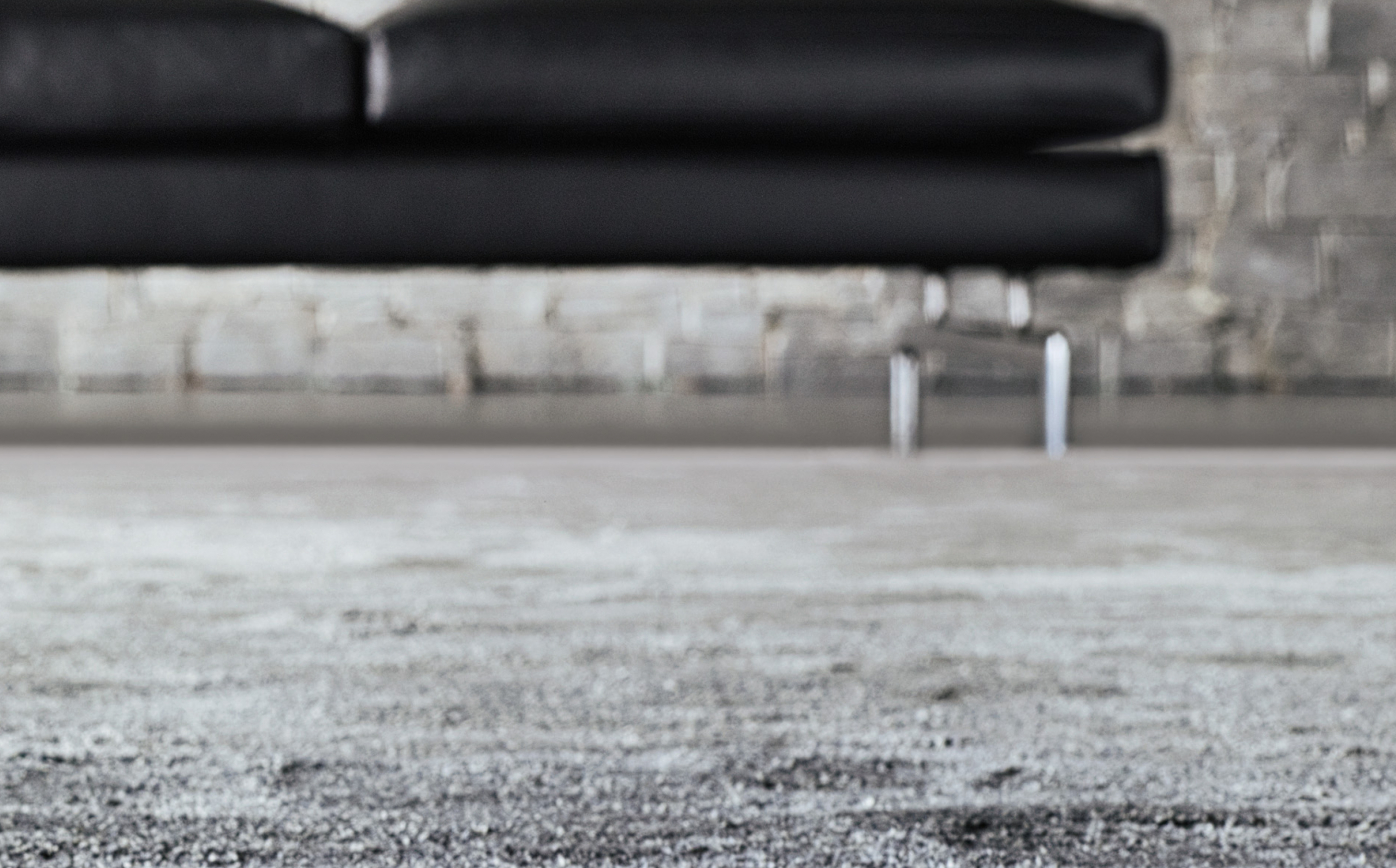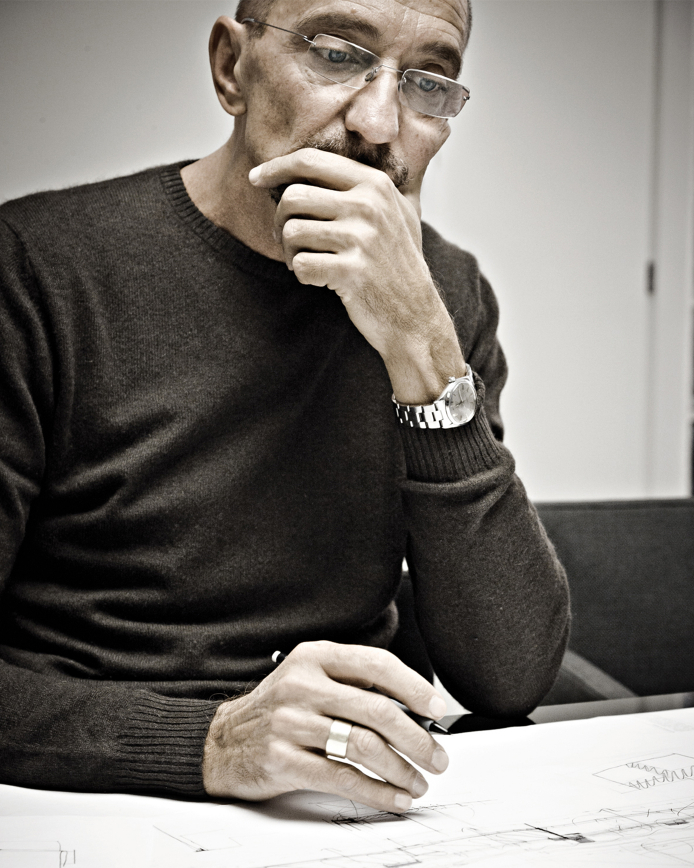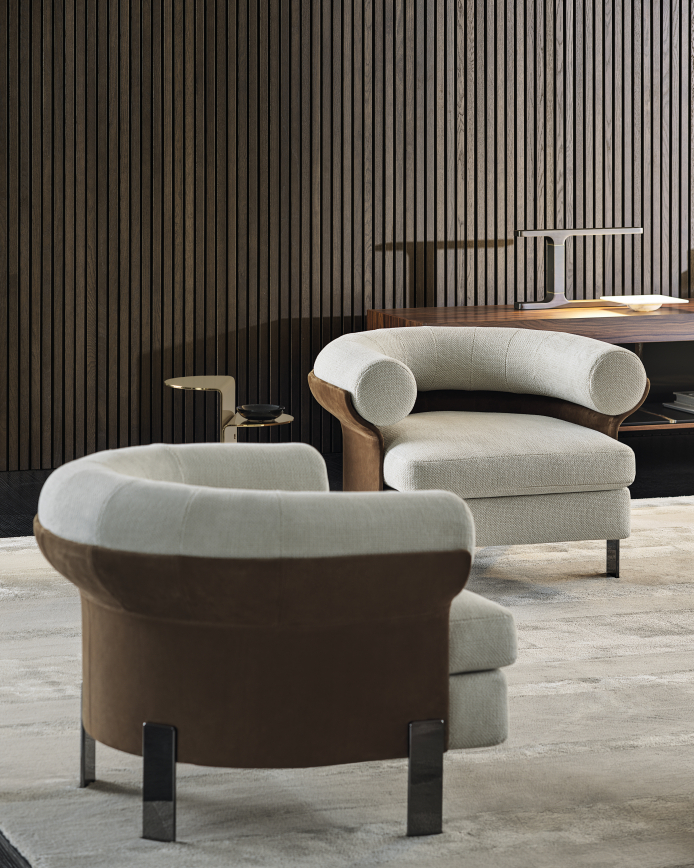 Born in Milan in 1954, Rodolfo Dordoni graduated as an architect in 1979 and until 1989 he was responsible for the art direction of Cappellini, while designing for a variety of brands including Cassina, Artemide, Driade, Moroso and Flos. Since 1998 he has been the artistic director of Minotti, coordinating all the company's collections as well as designing many Minotti showrooms around the world.
Now helmed by the third generation of the Minotti family, Rodolfo Dordoni guarantees the modern-classic aspect of the portfolio while collaborations with designers including Frenchman Christophe Delcourt and Japan's nendo bring in fresh perspective.