Taking inspiration from the minimalist movement, the Dan table combines Minotti's savoir-faire with Delcourt's attention to all the details of a project: from those evident to the eye, to those that can only be guessed.
The starting point for Dan is the circle, which Delcourt breaks down in the manner of a figurative artist to investigate its expressive possibilities.
The rounded and concave legs and the crosspiece that connects them define the base, enriching the overall design of the table.
The contrasting finishes of the supporting legs - Licorice opaque-painted aluminium for the outside and bright Copper or Light Bronze-varnished for the inside - create an exciting game of lights, illuminating the area below the top, which is generally in the shade.
The tone of the supporting structure is recalled in the perimeter band of the top with a subtle variation in the materials: the wood replaces the aluminium and frames a precious surface customisable in Calacatta marble, Black back-painted glass, Licorice or Dove Grey flamed ash, matt ebony.
Dan comes with a round top in three different diameters and with a rectangular top with soft corners, in three different dimensions.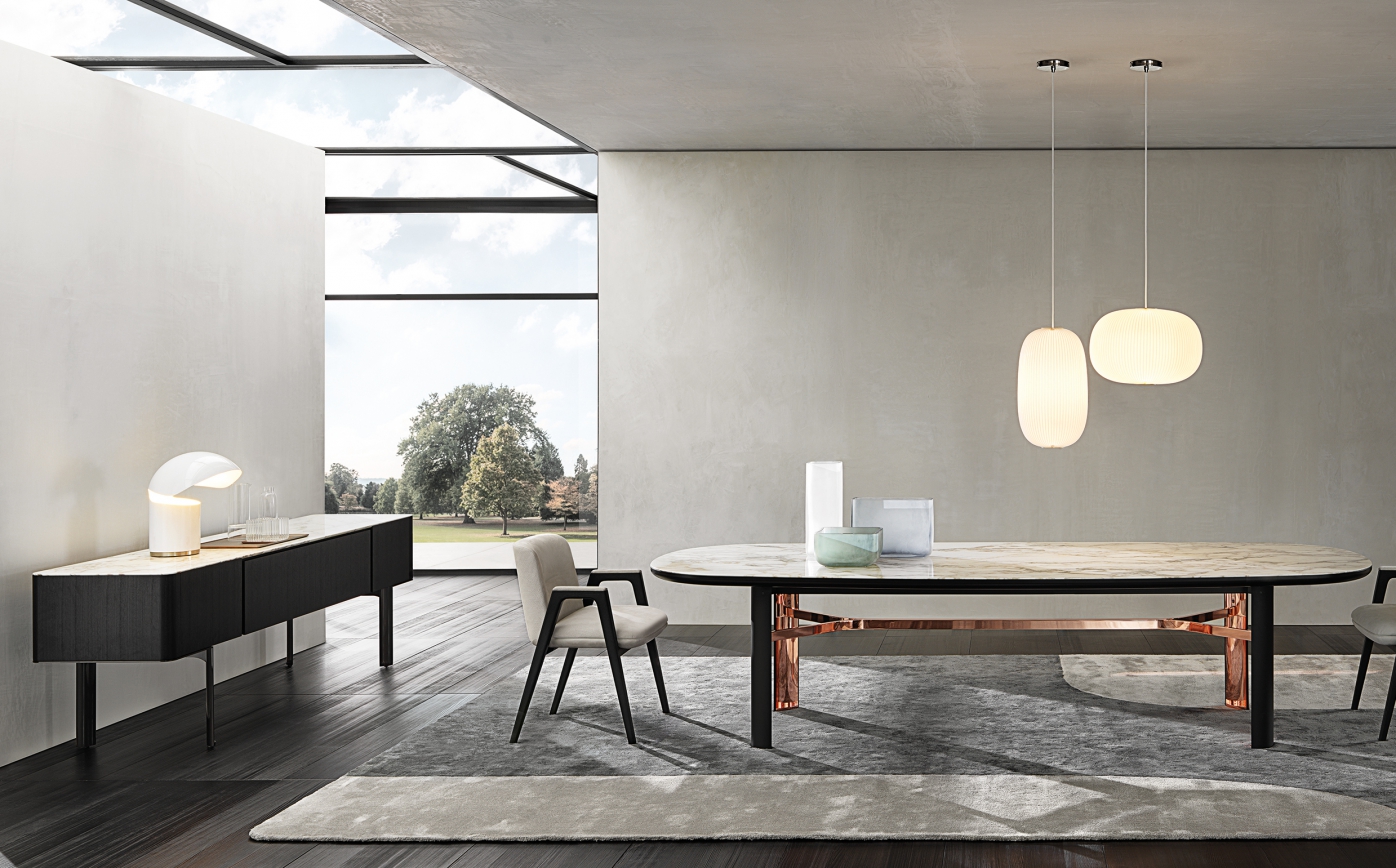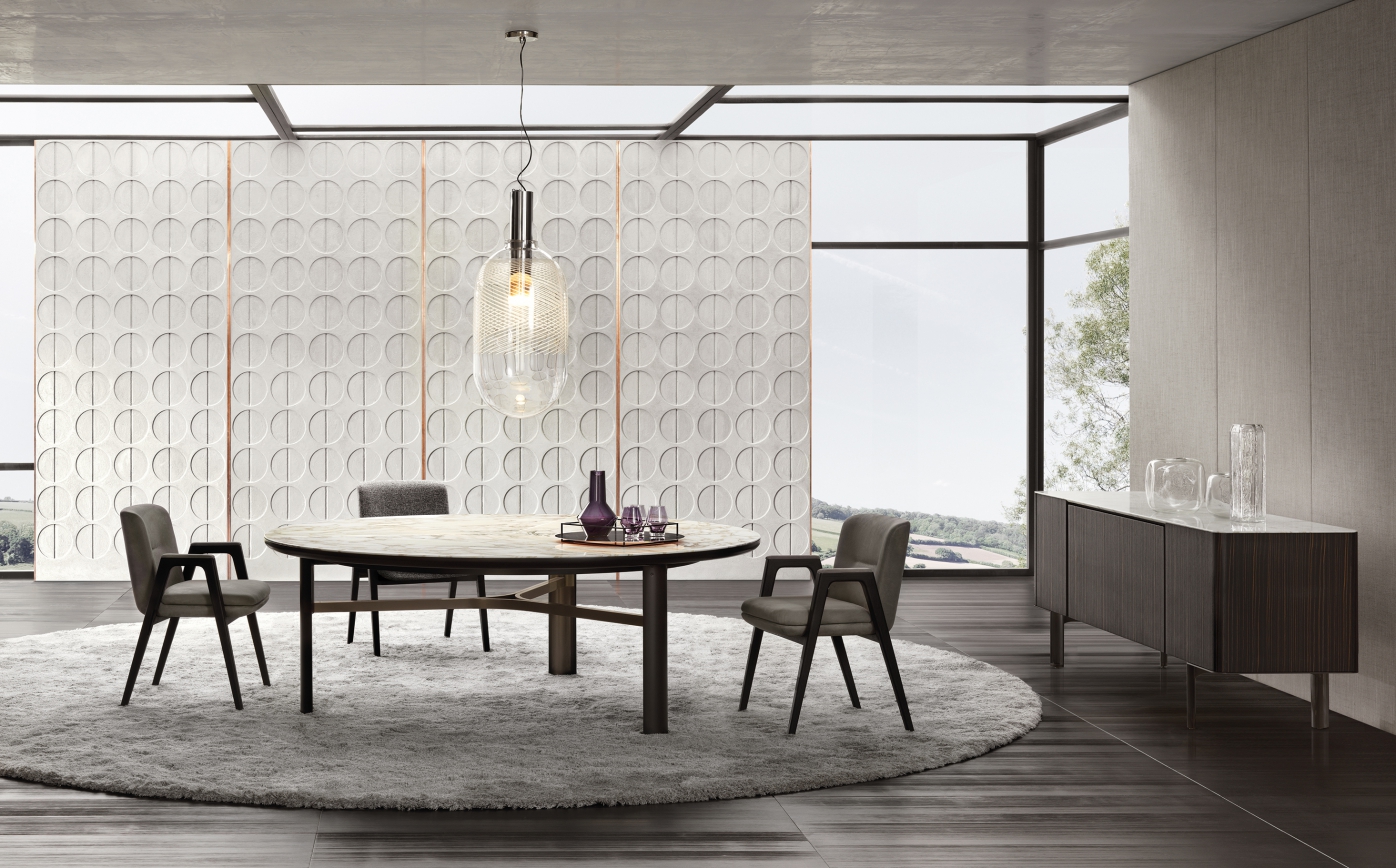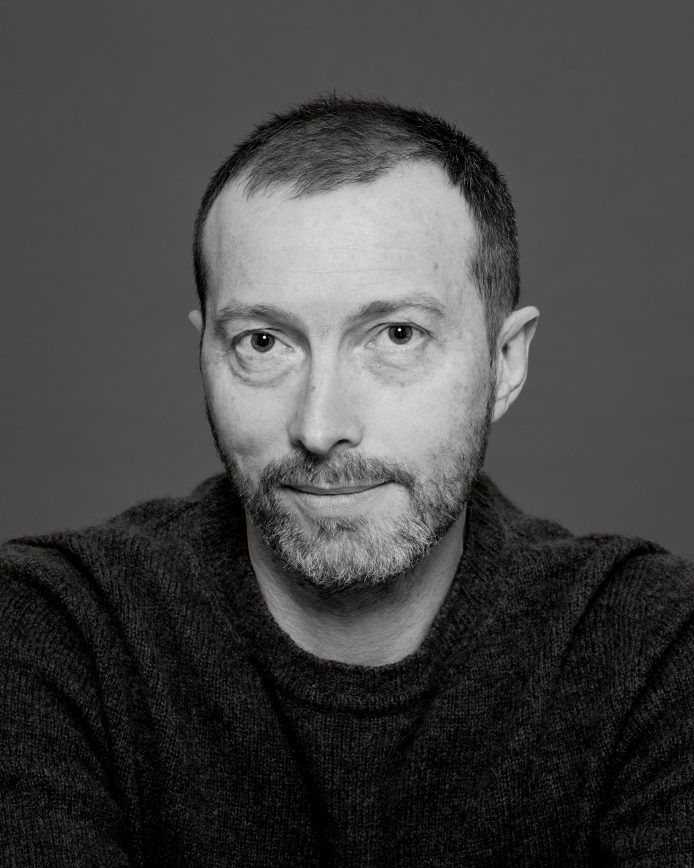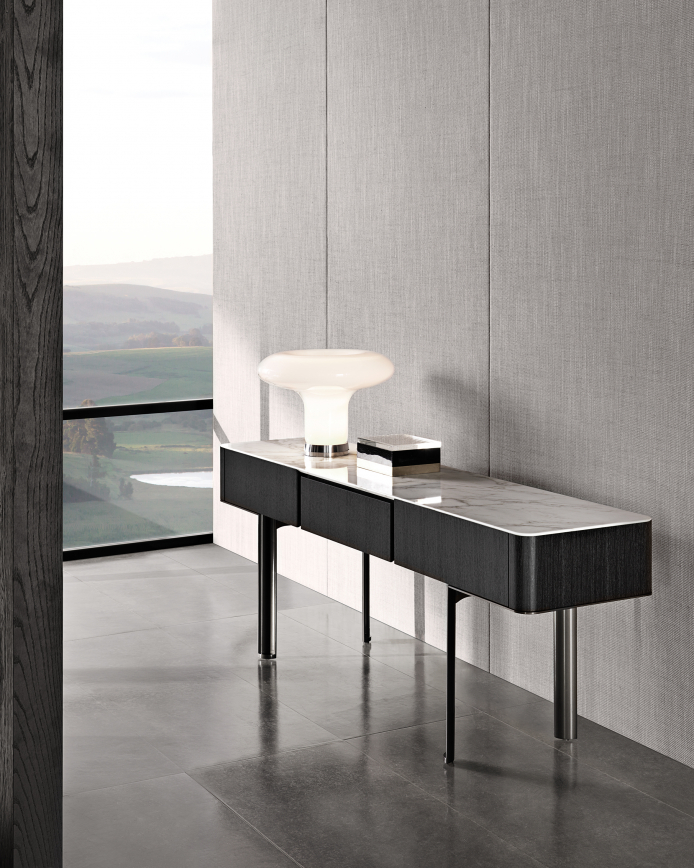 Christophe Delcourt (b. 1966) is a self-taught designer and interior architect known for finely crafted furniture and lighting in the tradition of French artisanat. His work is of an extreme elegance, relying on natural materials for their ability to give form to depth and emotion. As well as designing under his own name, he also collaborates with brands including Roche Bobois, Ligen Roset and Minotti.
Now helmed by the third generation of the Minotti family, Rodolfo Dordoni guarantees the modern-classic aspect of the portfolio while collaborations with designers including Frenchman Christophe Delcourt and Japan's nendo bring in fresh perspective.