Rodolfo Dordoni
Aston Cord Indoor Lounge Chair
2015 Aston Cord Indoor Lounge Chair
Rodolfo Dordoni 2015
Aston and Aston "Cord" share the same design roots and aesthetic language and are pieces whose compact size and graceful lines are a boon to creating innovative interior design projects that express continuity and consistency of style between interior and exterior settings.
The Aston "Cord" Indoor armchair offers a different take on the same theme through the use of different materials. The painted metal frame is finished in Pewter color and the seat back is in a special braided 7 mm diameter polypropylene cord, available in two color variations: light grey and dark brown. The Aston "Cord" Indoor armchair is available with and without arms, ready to lend its fresh, informal personality to the creation of interior design projects where the interaction moves freely between indoors and outdoors.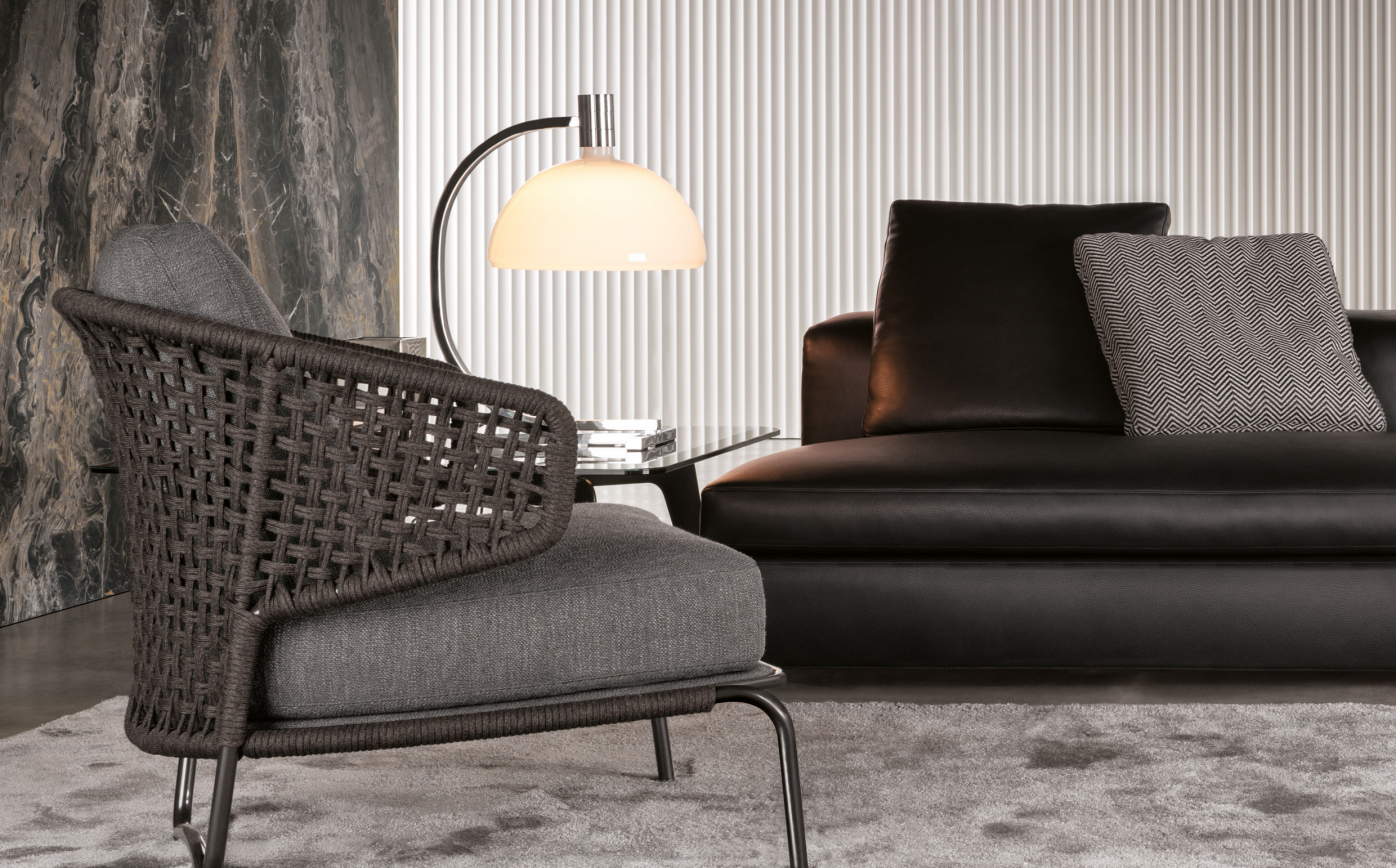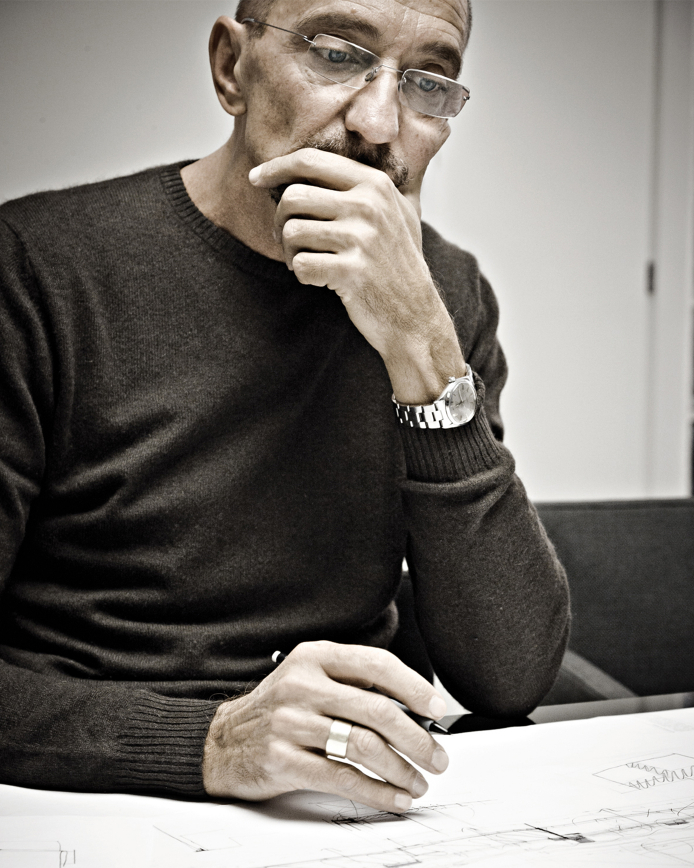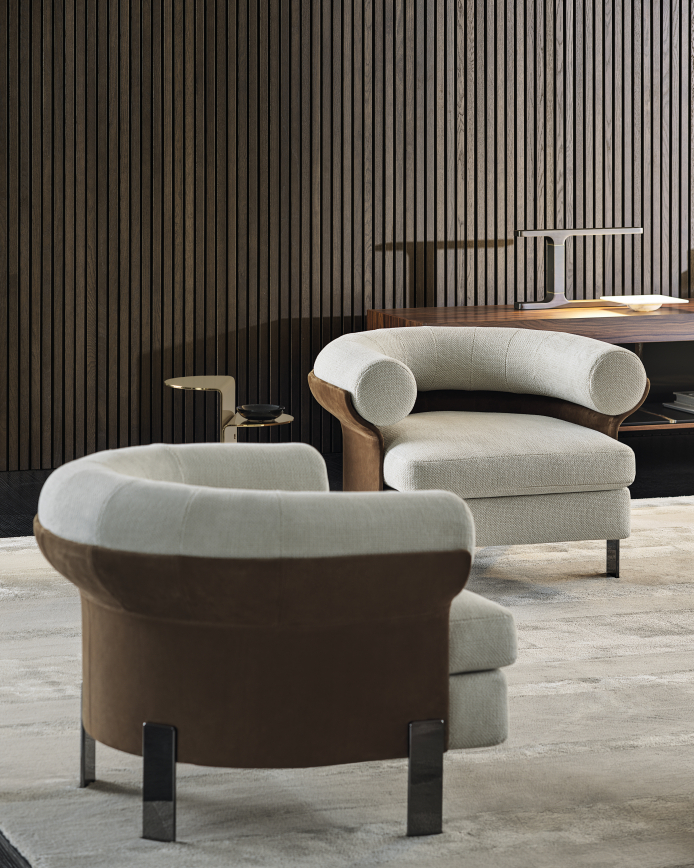 Born in Milan in 1954, Rodolfo Dordoni graduated as an architect in 1979 and until 1989 he was responsible for the art direction of Cappellini, while designing for a variety of brands including Cassina, Artemide, Driade, Moroso and Flos. Since 1998 he has been the artistic director of Minotti, coordinating all the company's collections as well as designing many Minotti showrooms around the world.
Now helmed by the third generation of the Minotti family, Rodolfo Dordoni guarantees the modern-classic aspect of the portfolio while collaborations with designers including Frenchman Christophe Delcourt and Japan's nendo bring in fresh perspective.